Arnott's Needs You To Vote For New British Inspired Tim Tam Flavour!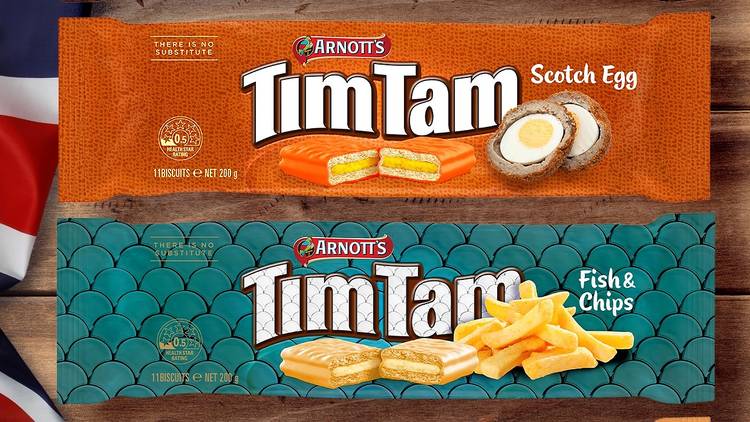 Arnott's Needs You To Vote For New British Inspired Tim Tam Flavour!
Tim Tams are one of Australia's most iconic and much loved biscuits. You'd be hard pressed to find anyone who doesn't love their chocolatey goodness.
Occasionally Arnott's will introduce some new flavours to try but nothing like these British inspired ones that have fans in an uproar.
Shared to their Instagram is a set of four potential new flavours aimed at giving the biscuit a British makeover- Bangers and Mash, Scotch Egg, Fish and Chips and Scones and Cream.
The Instagram post was captioned with "G'DAY BRITAIN… We heard you might want more Tim Tam biscuits over your way!" We can't blame you… they're irresistible! But maybe you would love a few flavours more inspired by your British cuisine?"
Fans can head on over to their Instagram page and vote for their favourite flavour. Some loyal Arnott's fans however are more than a little miffed at these possible offerings.
"I'm terrified," one person commented.
"Umm I think is going to taste not good," said another.
'NO," exclaimed one mortified fan. "WE TRUSTED YOU."
In fact the only flavour which received a bit of love was the good ole scones and cream. "Okay but scones and cream would legit be amazing… others rank," one woman wrote.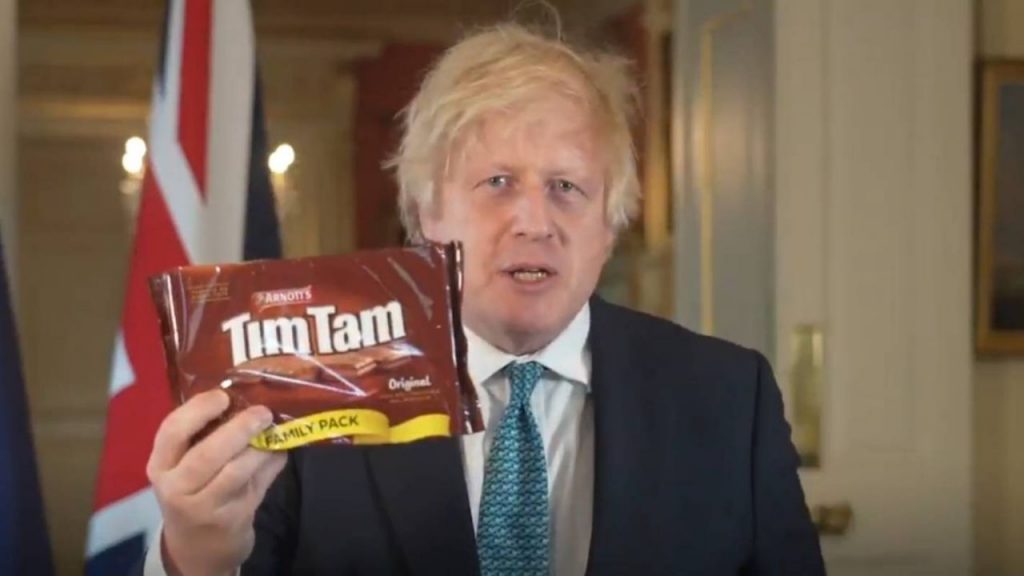 Image via Twitter
The all British-inspired flavours come off the back of UK prime minister Boris Johnson holding up a packet of Tim Tams while talking about reasons why Australia and the UK should be entering into a free trade agreement. "I want a world in which we send you Marmite, and you send us Vegemite," he said.
So if you want your say in the next Tim Tam flavour don't forget to head to their Instagram and vote now. Be quick though as polls close at 3pm Friday, June 19. And whatever you do, don't vote for Scotch Egg!!