The Bachelor 2017 Contestants Are Here And People Are Not Happy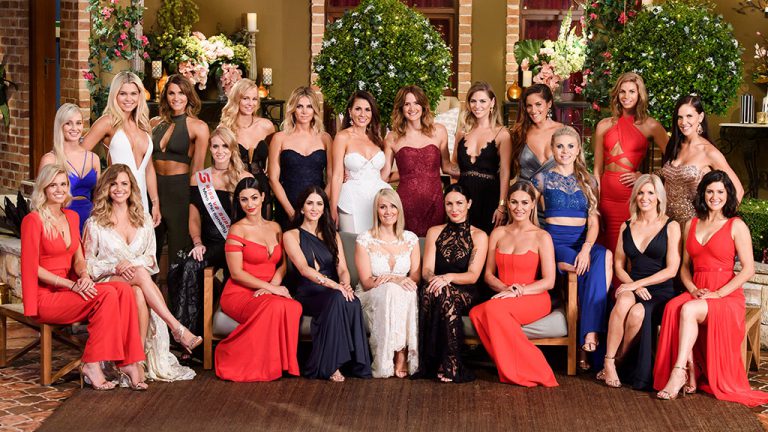 The Bachelor 2017 Contestants Are Here And People Are Not Happy
This Wednesday night The Bachelor will be steaming up our screens again with the very gorgeous Matty J at the helm. Channel Ten have released the full set of 2017 Bachelorettes and people are not happy.
This is not new, people are never happy. But here's why they aren't happy this time.
The popular reality series is being slammed for not featuring a diverse range of women among the contestants. Or, as one Twitter user put it, they are "90 per cent blonde with an average age of 30"
Ahh yes, we do see their point. Well, I guess we are all about one man's preference here, right?
The Bachelorettes have been criticised for all being "slim" and "white" in complexion, and not reflective of Australia's multicultural society of women of various shapes and sizes.
in the words of @chrissyteigen how will he choose from such a diverse bunch!

— Ally Spirelli (@ally_spirelli) July 23, 2017
Matty J will be spoiled for choice when it comes to the occupations of his potential girlfriends though — they include a criminal lawyer, police officer, midwife, wedding planner and a nanny. Oh, and there are a couple of models, marketing managers and fitness instructors thrown in there too. Because there always is.
The 2017 Bachie babes ages range between 23 and 34 years old.
Sportsbet have already opened betting on the reality show, with Laura coming in at favourite paying $6 for the win before the series has even begun. Is it because she bears a striking resemblance to last year's Bachelorette and the woman who broke Matty J's heart, Georgia Love?
One other contestant of note is Stacey. We have some questions.
Does she have to wear her Supercars ribbon thingy everywhere? Is that part of the contract for winning Miss Supercars Personality 2015 or did she dig it out just for this occasion? Did she get to go for a hot lap with Scotty McLaughlin?
Another contestant is Simone.
Simone seems to be vying for the Hot Fun Crazy prize that the bacon-loving Noni won last year.
Simone's talent is being able to fit 25 marshmallows in her mouth at once.
Matty J will have some fun with her, that's for sure.
The Bachelor Australia will premiere its fifth season Wednesday night, 25th July on Channel 10.
Source: Channel Ten