This Mum's Hilarious Fart Story Is the Best Thing You'll Read Today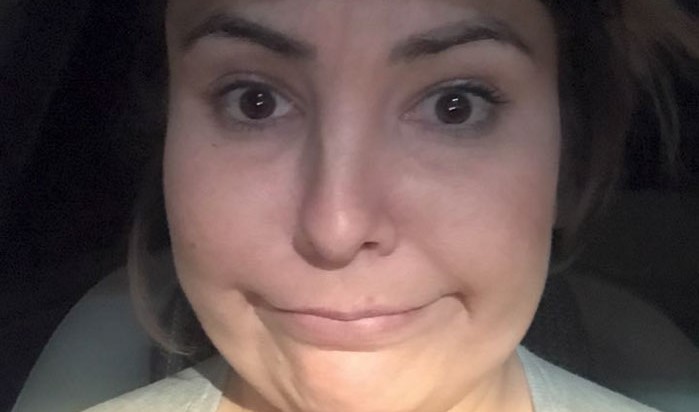 This Mum's Hilarious Fart Story Is the Best Thing You'll Read Today
We've all been there. We've all had the urge to fart while we are in a silent room full of people. Sometimes we let it sneak out and hope it doesn't smell, or perhaps we hold it in and just hope for the best. I mean, it's not a common occurrence, but it happens.
It happened to Laura last week.
Mum on the Run blogger, Laura Mazza recounted her story on her Facebook page with such vivid detail that it has quickly gone viral.
The 31-year-old mother-of-two from Melbourne opted to take a yoga class after a small bout of Irritable Bowel Syndrome, and let's just say that it didn't end well.
"What just happened," Laura wrote. "I'm dreaming. Surely. I'm in a nightmare."
Nope, it happened. Read her hilarious post here:
Her hilarious fart story has quickly gone viral with more than 21,000 shares at the time of publishing. It is truly one for the ages.
Laura responded to the outpouring of comments and support with a second post to her fans
"Thank you for giving me the love and sharing your stories and giving me advice about yoga and farts and IBS," she wrote. "We often see shitty things on the news and it always makes us question humanity, but don't let that minority of evil spoil it, because the love you're giving me is proof that the world is indeed a beautiful place."
Everyone has their fifteen minutes of fame. And Laura will be known as the yoga fart lady forever now. She sounds cool with it though.
"I'm truly proud and can say in ten years time to my children that mummy made her mark on this world, they'll ask me, how did you do it mum? And I'll say well, I wrote about this time I farted son."
Source: Facebook/Laura Mazza – Mum on the Run