Back To School Drive Helps Children Living in Women's Refuges Start School With Dignity – Can you help?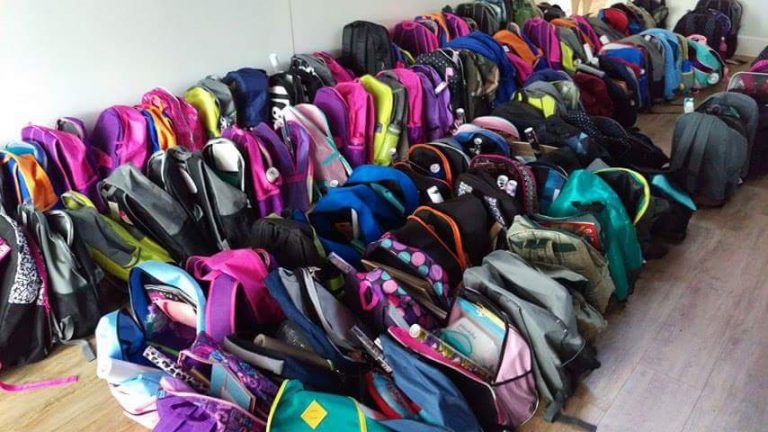 Back To School Drive Helps Children Living in Women's Refuges Start School With Dignity – Can you help?
Gold Coast based charity, Friends With Dignity, are supplying fully stocked backpacks to more than 3,500 children in refuges across Queensland and New South Wales as part of their Annual Back to School Drive.
The fundraiser calls upon the community to help provide thousands of children who have escaped a domestic violence-filled home, a backpack full of essentials for their new school year such as a drink bottle, lunchbox, stationery and books, in hope that they can have a normal first day back at school.
The charity has called for community donations of these items via their Facebook page.
Friends with Dignity's Founder, Manuela Whitford, said children living in refuges were required to enrol at the nearest school but often had nothing to take to class due to their unstable living circumstances and lack of resources.
"Going to school can be frightening for so many children. You don't want kids to stand out for the wrong reasons and if they come to school without a backpack or any belongings, then they do stand out as the kid with nothing," Says Mrs Whitford.
"School is not only about education but socialisation and friendships. A child needs to stand out for the right reasons," Says Mrs Whitford.
One in five children currently witness, and, experience domestic violence in Australia, with 71 women dying at the hands of domestic violence last year.
The Back to School Drive aims to help shine some light on the children affected by these horrible statistics and show community support through the generous donations, hoping to provide even opportunity across all school classmates.
Mrs Whitford said local refuges had relied on the Friends with Dignity's assistance for several years and the organisation was now reaching out to other states because of the high demand to help those who have left violent family situations.
"We are very active in South East Queensland and assist over 40 services within the state. We are also well established in Newcastle and are slowly assisting in Sydney. Services contact us as far as Kingaroy, Bundaberg and the Sunshine Coast," Says Mrs Whitford.
Friends with Dignity will be accepting donations up until February 14. You can find out where your nearest drop off point is by emailing this fantastic charity at [email protected].
Images: Friends with Dignity