Blogger Constance Hall Hits Back At The Haters Who Criticised Her For Being On Her Phone Just After Giving Birth!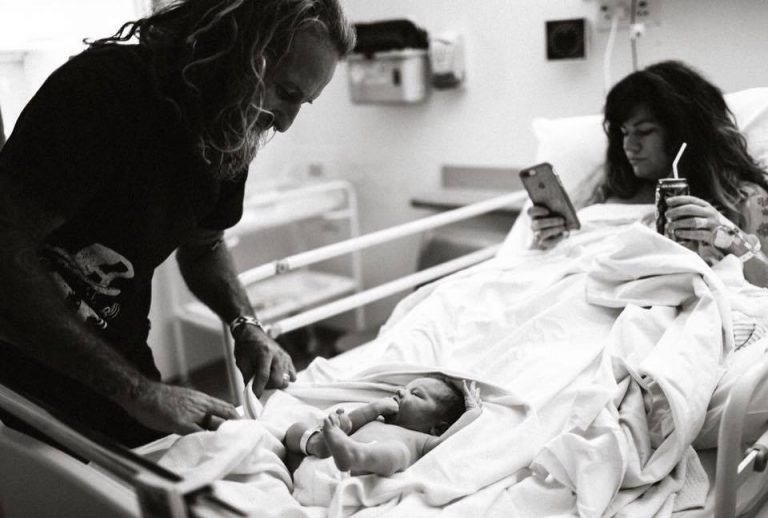 Blogger Constance Hall Hits Back At The Haters Who Criticised Her For Being On Her Phone Just After Giving Birth!
Controversial mummy blogger Constance Hall recently gave birth to her fifth child and  shared a "favourite photo from the birth of Raja" which shows her checking her phone with a soft drink in hand, while her husband, Denim, looks after their newborn son.
"Welcome to the Matriarchy Densy… Queen just had a baby yo," she captioned the shot.
As was expected, the criticism as swift and the backlash was real.  "Obviously googling parental advice," one follower said, while others felt the need to shame the blogger's choice of beverage.
Clearly Hall is used to the haters coming for her so she followed up the photo with a post that addressed the cruel comments.
"Yesterday I posted a picture of myself on the phone the day my son was born," she wrote.
"And of course it was followed by a few f***ers and their stuck up judgments about what I was doing on my phone instead of spending my every second doting and being the eternally grateful goddess mother."
"The truth is… it's nobodies business what a mother is doing on her phone the day she gives birth, if she's sending her children and mother photos of the baby or googling tit jobs in Thailand it's not your business. In fact the way another mother is mothering…. Is not your problem."
She continued, "To clarify for you here are 2 things that are your problems. 1, if a child is being abused. Sexually, mentally, physically, or neglected, starved or not having their medical needs met. By ALL means, intervene. And when I say intervene I mean… Call the department of child protective services, do NOT bitch and moan on Facebook."
"And 2, YOUR children. They are your problem, how you raise them, what YOUR doing on your phone, what kind of mother YOU are."
Her supporters also posted words of support, with many fans sharing their own birth stories. "My favourite picture from the birth of my son," one mum captioned a pic of herself in bed with a McDonald's Family Box."
"Amen to that!" added another. "I've met a few mothers who seem way too interested in the way others are parenting instead of just focusing on their own kids, I'm too busy focusing on my family's happiness!"
Yes! Exactly this! If anyone was to have taken a photo of me post birth it would show me in various positions. Frantically trying to breastfeed. Or buzzing the nurses to bring me painkillers. Or scrolling through my phone while hoeing into trays of sushi. Each photo, though vastly different would've had one thing in common- a loving and grateful mother! So let's not judge a woman's parenting skills from just one snapshot in time.
Images: Instagram