Blogger's Husband Comes out as Gay and Her Response Is Incredible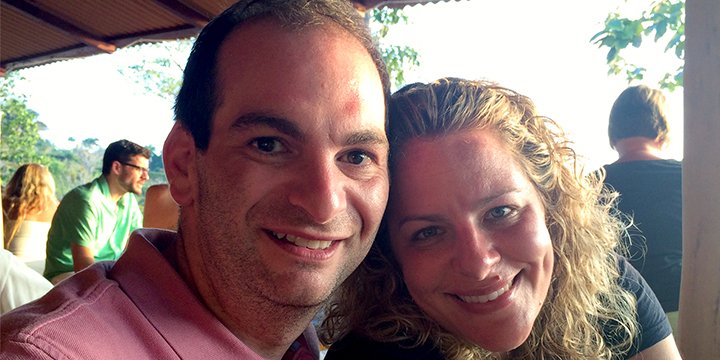 Blogger's Husband Comes out as Gay and Her Response Is Incredible
Scary Mommy blogger Jill Smokler has announced that she and husband Jeff are getting divorced after 17 years of marriage, following the revelation that Jeff is gay.
In a series of supportive posts outlining the life-changing decision, the couple have continued to declare their love for each other and are moving forward with their family's best interests at heart. How utterly inspiring!
Jill made the announcement via her Facebook page, explaining the new circumstances the couple find themselves in, and reaffirming that they are going to remain friends and will put their family first.
"Yesterday, Jeff and I told our children that we are divorcing, after more than 17 years of marriage and 23 years of togetherness. We also told them that the impetus for the divorce is the fact that Jeff is gay", Jill writes.
"While we will no longer love each other as husband and as wife, we remain deeply committed to one another as partners and co-parents to the three most incredible kids we could ask for."
"It's our greatest hope that this experience translates into raising empathetic, caring and open-minded children who learn to embrace their differences… and respect and appreciate that which makes others different, too."
"Love is love is love is love… "
The couple have three children, aged 13, 11 and 9, and while they are understandably shaken by the decision, they are all showing amazing strength. Jill spoke of her admiration for their children on the American Today Show. "They have weepy moments but have still been incredibly mature given the situation." 
Jeff agrees: "Our children are amazing. They are all digesting the information in their own ways, but, boy, are they all also showing their true colors. Brush away all of the worst characteristics and idiosyncrasies one would expect from kids their ages, and we're left with compassionate, thoughtful, wonderful children."
After 23 years of struggling with his sexuality, Jeff is finally comfortable with coming out as gay. Writing for his wife's blog, he explains that he knew with certainty that he was gay for about four or five years.
"Of course I always knew I was different, but when you meet your soulmate when you're 18 years old — only five years older than my own daughter is now — and that person is a woman, you simply think "thank God then, I can't be gay."
It wasn't until after Jill and I were married that I started to understand my (what I perceived at the time to be) bisexuality. Once I knew, the first and only person I told was my wife. And so began a long, unexpected journey that Jill and I decided we would take together."
Jeff spoke of the difficulties reaching peace with his revelation but sounds confident that he and his family will continue to stand together when the going gets tough.
"I don't want to give the impression that this is easy, or that we have it all figured out. We both have deeply rooted, complex feelings and emotions born from a marriage largely defined by a shared secret. But whereas love simply wasn't enough to keep us together, it turns out it comes in real handy in times of strife."
It is amazing to see a couple so committed to each other that they can work through these difficult issues and come out the other side with a smile on their faces and a plan for the future.
Jeff described running into his wife at the shops, detailing the happy encounter on the blog.
"Today, Jill and I ran into each other at Target, shopping for things for our respective homes. We laughed out loud and hugged. I hated the decorative pillow she placed in her shopping cart, and I'm quite sure she thought the vase I was gripping was hideous. But it was a nice surprise to see one another, and I think likely one that a higher power had a hand in.
As we walked out of Target and toward our cars, a million pounds lighter from the disclosure of our truth, Jill locked her arm in mine. A couple steps out of the store, she turned to me and asked, " Are you as happy as I am?"
And I was."
It certainly sounds like the couple are moving forward in exactly the right direction for themselves, and we applaud them. Choosing to divorce is not an easy decision for anyone to make, especially when children are involved. But if both parents are as committed to their family's happiness as Jill and Jeff are, the experience of separation will be as gentle as possible on their children.
And that's all anyone would hope for, isn't it?
We wish them all the very best.
Source: Scary Mommy, Facebook, Google Images