Unvaccinated Children Could Be Banned From Attending Childcare Centres and Preschools!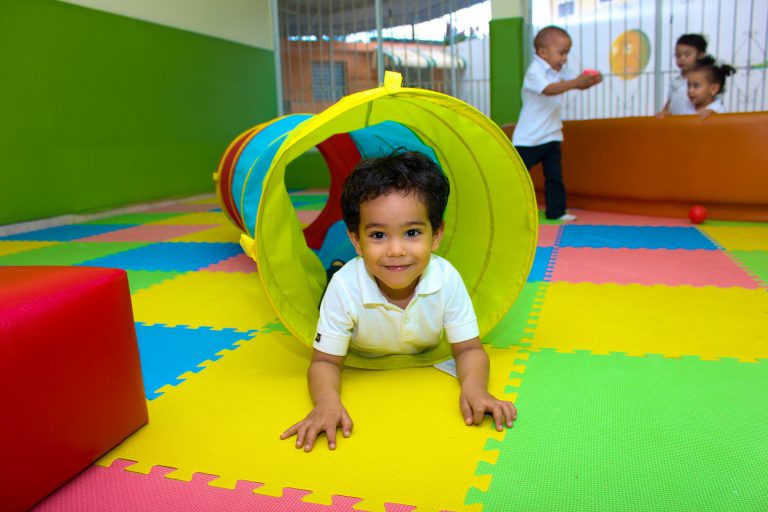 Unvaccinated Children Could Be Banned From Attending Childcare Centres and Preschools!
Children who have not been vaccinated may now be forbidden from attending child care centres and preschools across Australia as the federal government looks set to implement it's new policy regarding the matter.
Prime Minister Malcolm Turnbull has written to state and territory leaders in a move towards introducing consistent laws to protect children across the country.
"If you don't vaccinate your child you are not just putting their own life at risk, but you are putting everyone else's children at risk," Mr Turnbull wrote.
While there are already "no jab, no play" laws implemented in New South Wales, Victoria and Queensland there is no over all nationwide rule.
'No Jab No Pay'
In April 2015, the Government announced that it would close off some exemptions from the immunisation requirements for eligibility for the FTB-A end-of-year supplement, Child Care Benefit (CCB) and Child Care Rebate (CCR) payments stating that it was extremely concerned at the risk non-vaccinated children pose to public health. A requirement for children to meet immunisation schedules has been attached to childcare payments since 1998 and for the FTB-A supplement from 2012 (coinciding with the abolition of a separate, immunisation specific payment: the Maternity Immunisation Allowance). Exemptions from the immunisation requirements for those with medical reasons and for those who submit a conscientious objection to immunisation have been included in the relevant legislation since these immunisation requirements were put in place in 1998, as have legislative instruments allowing for an exemption specifically for members of the Church of Christ, Scientist. On 12 April 2015, the Government announced that it would remove the conscientious objector exemption but retain the medical and Christian Scientist exemption. On 19 April 2015, Minister for Social Services, Scott Morrison, announced that after discussions with the Church of Christ, Scientist, their specific exemption would be removed as the Church advised it was no longer necessary. – Parliament Of Australia
Under the new initiative the government will crack down on those who do not vaccinate their children. Childcare centres would also have to make their vaccination rates publicly available, and a loophole allowing parents to formally object will be closed.
Speaking during a press conference last week, the prime minister referenced Sydney mother-of-four Toni McAffrey who tragically lost her four week old daughter Dayna after she was infected with whooping cough at her daycare centre. McAffrey says she was unaware of any outbreak at the centre where her older children also attended.
"If all the kids in that childcare centre had been vaccinated her little girl would still be with us," Mr Turnbull said.
Only children with official medical exemptions would be able to attend centres without being vaccinated.
(Medical Exemptions definition: A person may have, or can obtain a medical exemption to vaccination if they are undergoing treatment that compromises their immune system ie, chemotherapy, or presents with a vaccine contraindication as listed by the manufacturers product disclosure insert. It must be noted that an individual with a prior personal or family history of a serious vaccine injury may no longer be sufficient grounds for a medical exemption. This is something to discuss with your preferred GP. Vaccine inserts once listed family adverse events as a contraindication, but was removed to minimise liability and improve compliance.)
Federal Health Minister Greg Hunt said the government's tough "no jab, no pay" policy of withholding family payments to parents of unvaccinated children was being supported by an "equally tough" policy of "no jab, no play".
"We have a national duty to strive for 100 percent vaccination," he said. "We have a 93 percent national vaccination rate, we have a 94.5 percent vaccination rate for those on family benefits and childcare benefit, so it's a really critical step forward. There should be no barrier to any parent adopting this measure."
Up until now, close to 140,000 parents had been cut off from receiving childcare payments for failing to vaccinate their children under the "no jab, no pay" policy.