Bride Chooses Her Four Grandmothers to Be Flower Girls at Her Wedding and They Are Just Delightful
Bride Chooses Her Four Grandmothers to Be Flower Girls at Her Wedding and They Are Just Delightful
Weddings are a wonderful time for families to connect with each other. Everyone can be involved in the wedding in one way or another. Sisters and brothers are asked to be bridesmaids and groomsmen, and the younger children are usually flower girls or page boys.
One bride has bucked the tradition of including the junior family members as flower girls, instead asking her four grandmothers to do the honours.
"I knew as soon as I was engaged I wanted to involve my grandmothers,"  explained bride Lyndsey Raby, who recently wed partner Tanner in Tennessee. "I felt so blessed to have them all here so I wanted them to be involved too."
The eldest of them was the bride's 90-year-old great-grandmother, Kathleen Brown.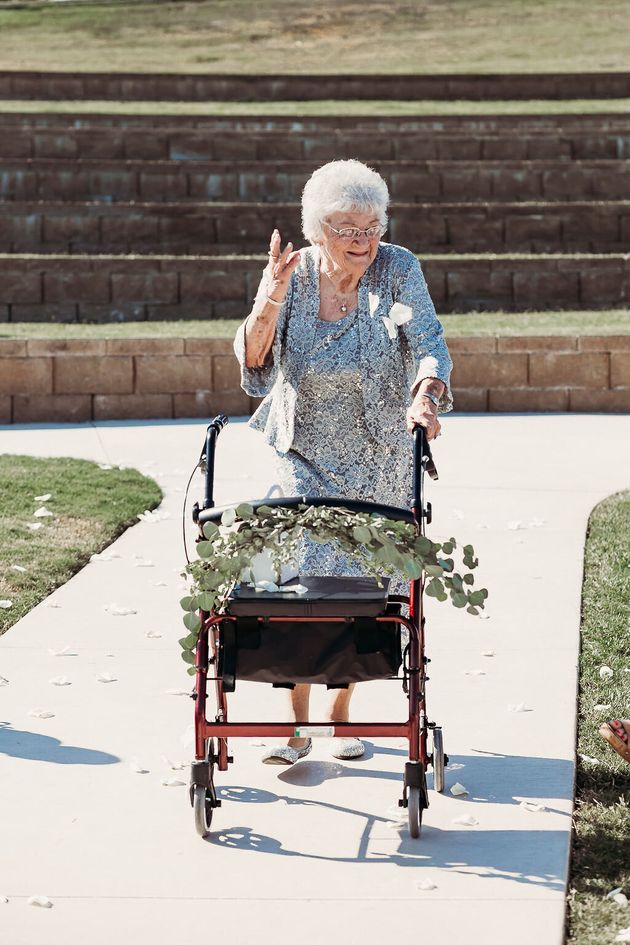 Next came the bride's 76-year-old grandmother, Wanda Grant, and the bride's 72-year-old grandmother, Betty Brown.
Finally, it was the groom's 70-year-old grandmother Joyce Raby's time to shine.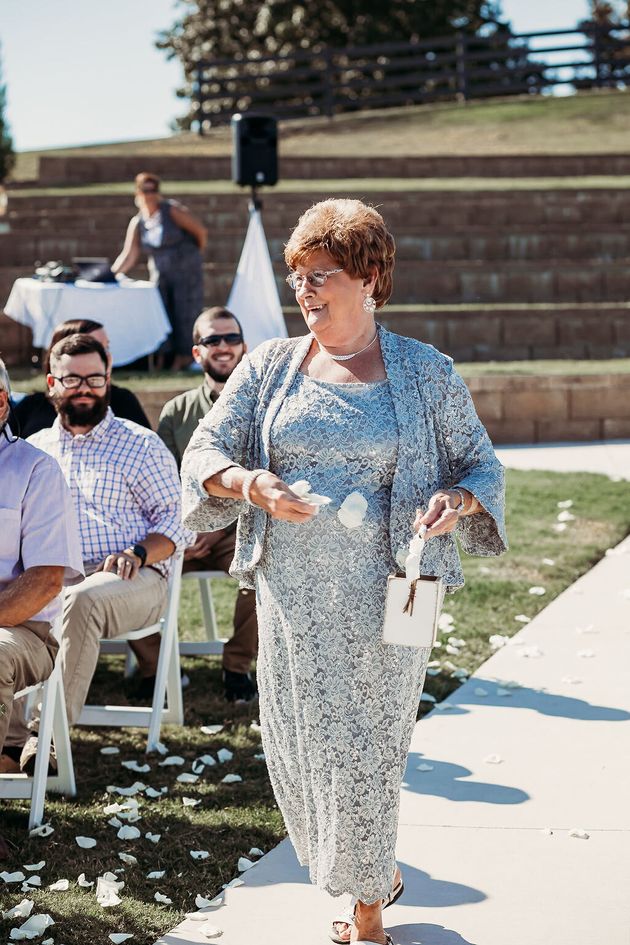 Photographer Natalie Caho shared the images on her social media pages, writing, "I've seen a lot of cute flower girls in my day, but these four gals take the cake."
"Most girls are lucky to even have one grandmother present," Caho told HuffPost. "And the fact that Lyndsey had four was a big deal that she wanted to savour."
"I felt so blessed to have them all here so I wanted them to be involved too," said Lyndsey.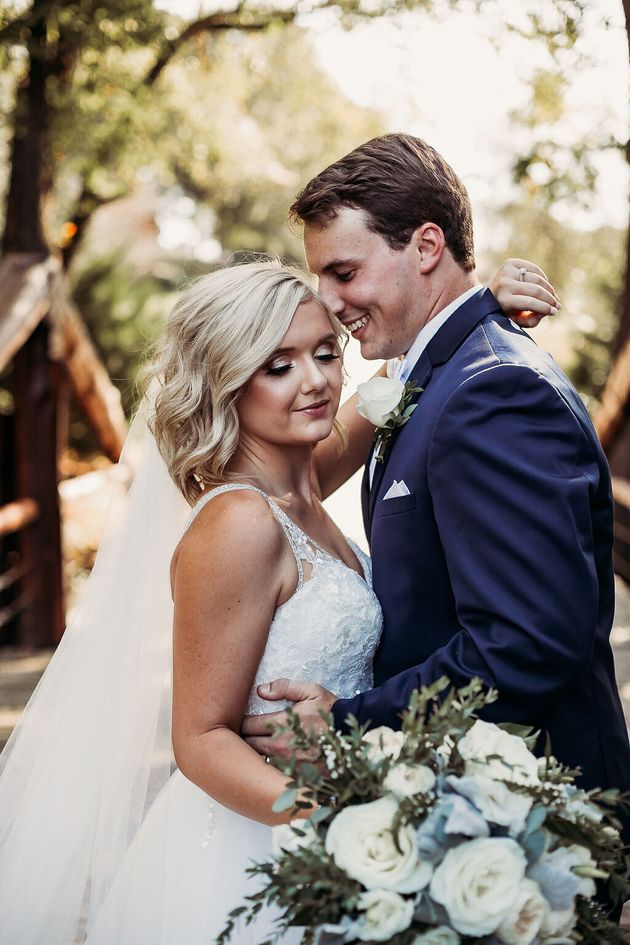 When Lyndsey asked her grandmothers be her flower girls at her wedding, she said they were "ecstatic."
"I do believe they were more excited than my bridesmaids!" she said.
The gorgeous bride has encouraged other engaged couples considering asking their grandparents to be part of the wedding party to do it too.
"It means so much to them and it will mean so much more to you."
Congratulations Lyndsey and Tanner, and well done ladies! You all look positively delightful!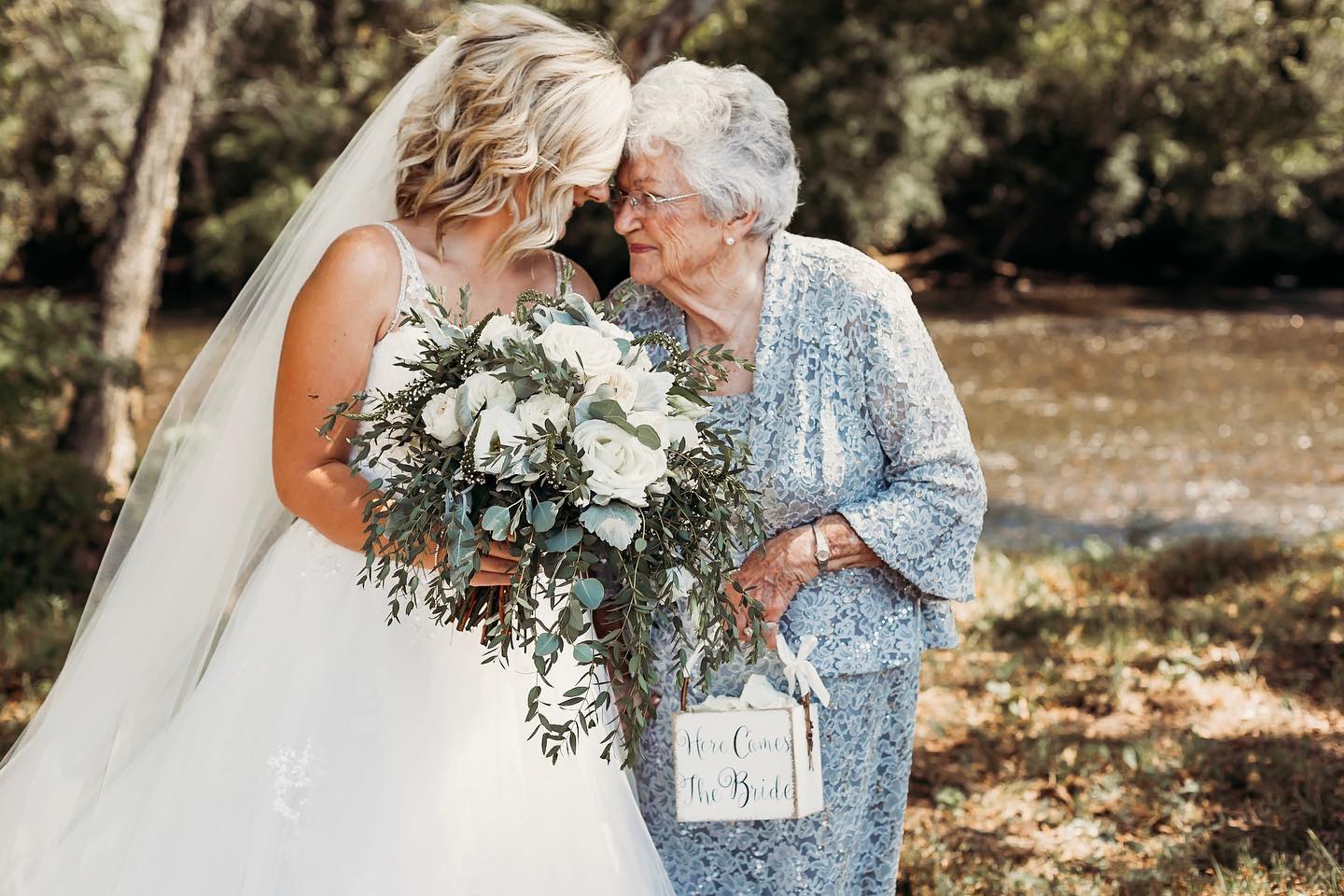 Source: Natalie Caho