Census was Hacked: The ABS Website was Attacked Four Times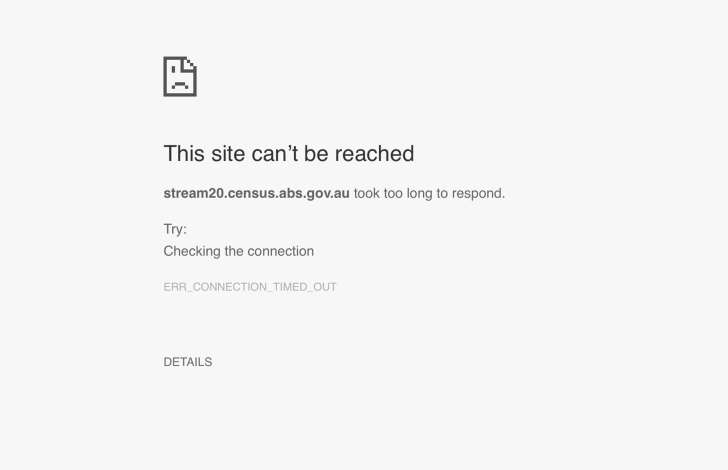 In breaking news, if you were one of the million Australians that couldn't submit their census online last night, there was a reason for the website crash.
The Australian Bureau of Statistics has revealed their website crashed during last nights census as it was attacked four times yesterday.
David Kalisch from the ABS confirmed the hacks.
"The online census form was subject to four denial of service attacks yesterday," he said.
"The first three caused minor disruption, but more than two million forms were successfully submitted and safely stored."
At 7:30pm last night, after the fourth attack, the site was taken down as a precaution to "ensure the integrity of the data".
"It was an attack, and we believe from overseas," he said.
"The Australian Signals Directorate are investigating, but they did note that it was very difficult to source the attack."
Mr Kalisch believes the hacks were deliberate to sabotage the census.
"Steps have been taken during the night to remedy these issues and I can certainly reassure Australians that the data they provided is safe," he said.
No one will be sent fines for not filling in their census. We will keep you up to date with new developments on this story.