Coles Under Fire For Selling Plastic Toys Following Plastic Bag Ban!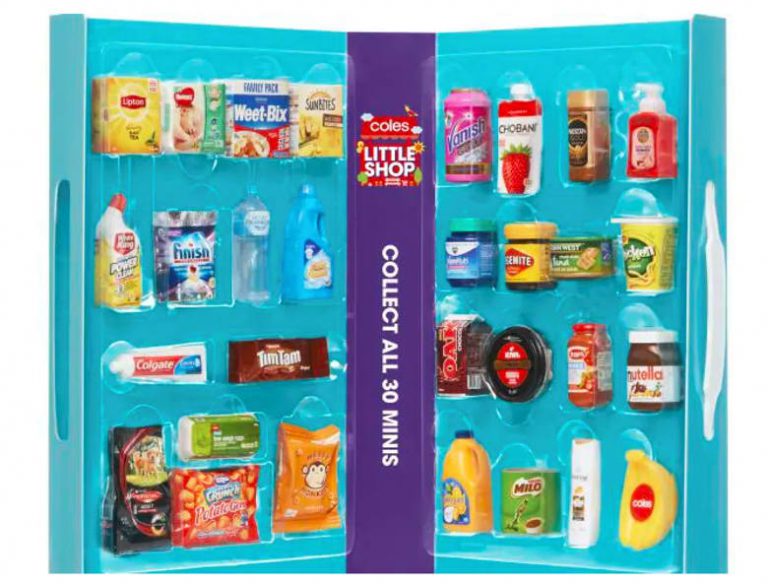 Coles Under Fire For Selling Plastic Toys Following Plastic Bag Ban!
Supermarket giant, Coles is under attack for it's latest give away which features a range of plastic toy replicas of grocery items. The promotion follows their recent ban on plastic bags in a bid to help protect the environment.
Clean Up Australia says Coles is sending mixed messages about the retailer's stance on limiting it's use of plastic throughout their stores.
The Coles give away includes a range of 30 mini collectable products such as Vegemite and Nutella jars as well as bunches of fruit. The mini toys also have a plastic lined case to store them in.
In response to the negative comments received, Coles says shoppers can refuse to accept the toys, which are given away with every $30 spent. It has also said that the plastic wrappers the replicas come in can be recycled.
Clean Up Australia managing director Terrie-Ann Johnson said there was no doubt that the recent give away simply added to the nation's plastic waste.
"You're not going to keep these for a long period of time – they'll last as long as the child's boredom level," she said. "They've worked hard on that messaging and now to come out with something like this – it's just so inconsistent, and it's fairly questionable as to why."
Coles also seems to think that it's customers will hold onto to the mini plastic toys thus not adding to landfill.
"We know that customers are keeping the mini-collectables and accessories, reusing them on a regular basis or sharing them with their friends and family," the Coles spokesperson said.
"Whilst the mini-collectables and accessories are not made from recyclable materials, our customers are enjoying and keeping them for the future which means they aren't heading to landfill."
Images: Coles