Crafty Woman Crochets the World's Weirdest NSFW Halloween Costume and It Is Simply AMAZING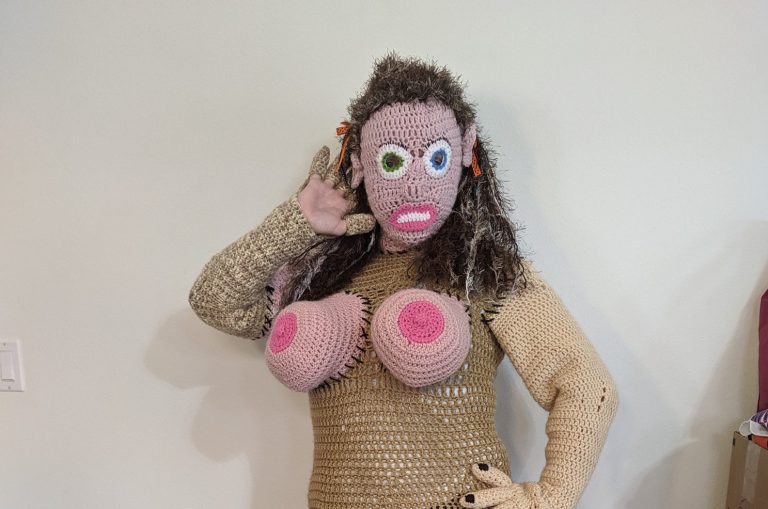 Crafty Woman Crochets the World's Weirdest NSFW Halloween Costume and It Is Simply AMAZING
Words cannot even begin to convey how excited I am to bring you this incredible story of a woman who crocheted herself a full anatomically correct bodysuit — complete with boobs, tramp stamp, and vagina — in between school pick-ups, yard sales, and breastfeeding.
Allyson Kennedy completed the crocheted bodysuit over the course of one month, just in time for her to win first prize for best costume at a party.
"I'M SOOOO EXCITED TO FINALLY ANNOUNCE MY AWARD-WINNING CROCHET BODY SUIT!!!" Allyson wrote as she shared her work of art on social media.
Containing 47 photos of her creative process and the amazing results, her post has gone viral with nearly 40 thousand shares.
We can certainly see why.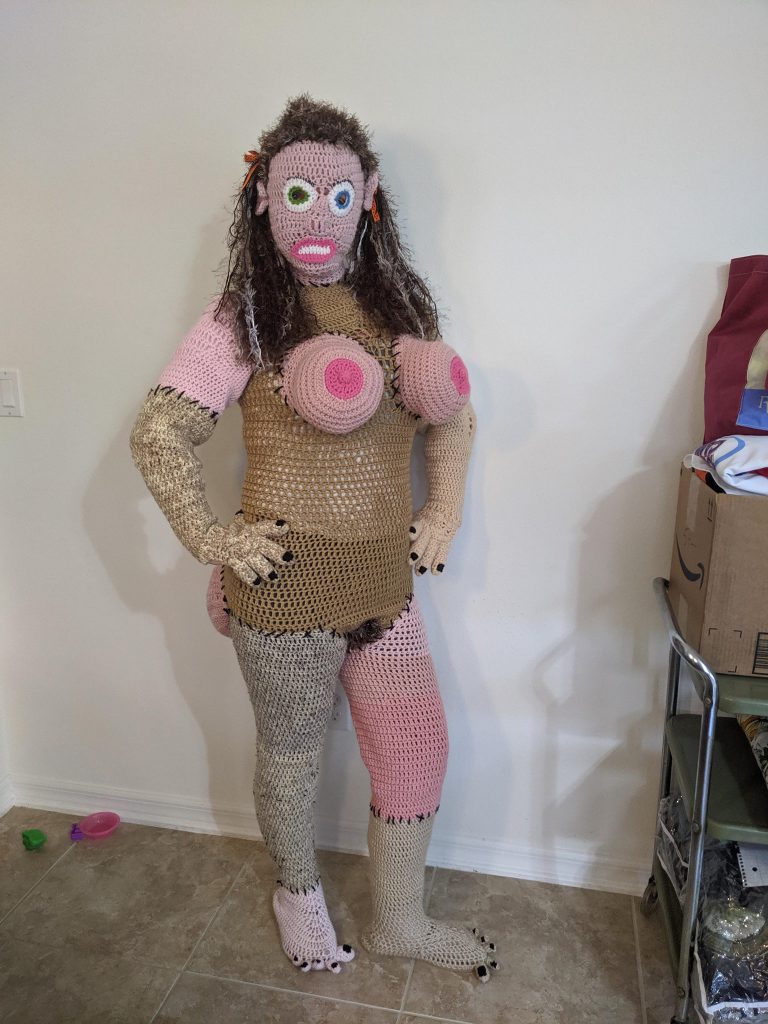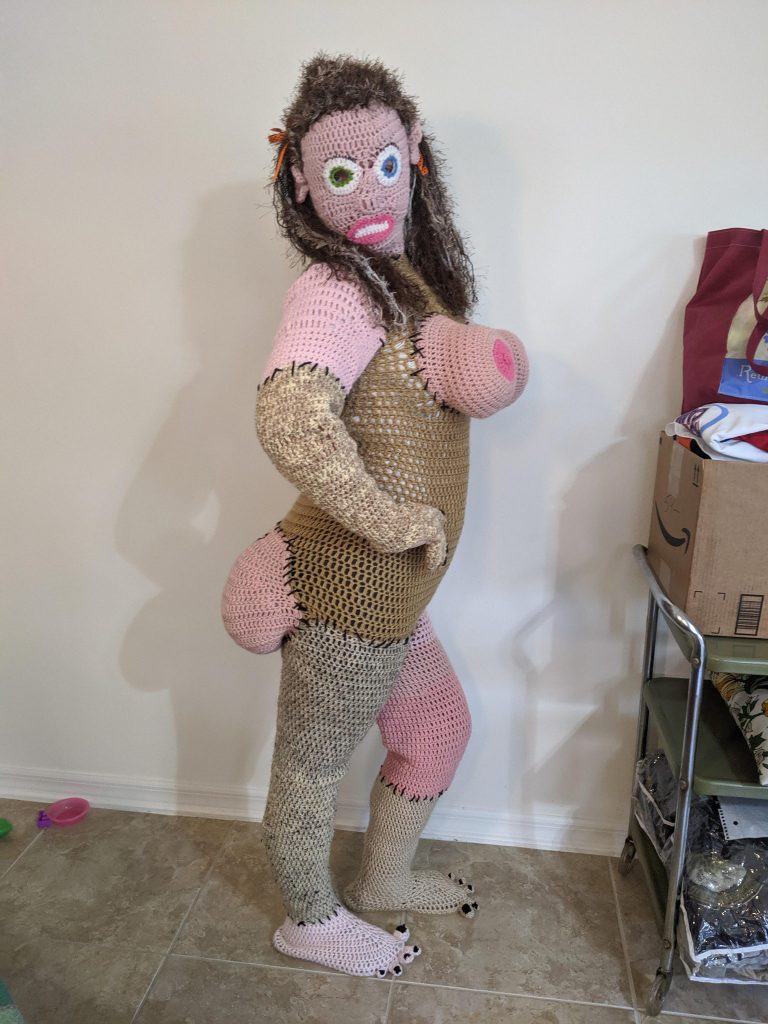 I am equally utterly horrified but also well impressed! Incredible work!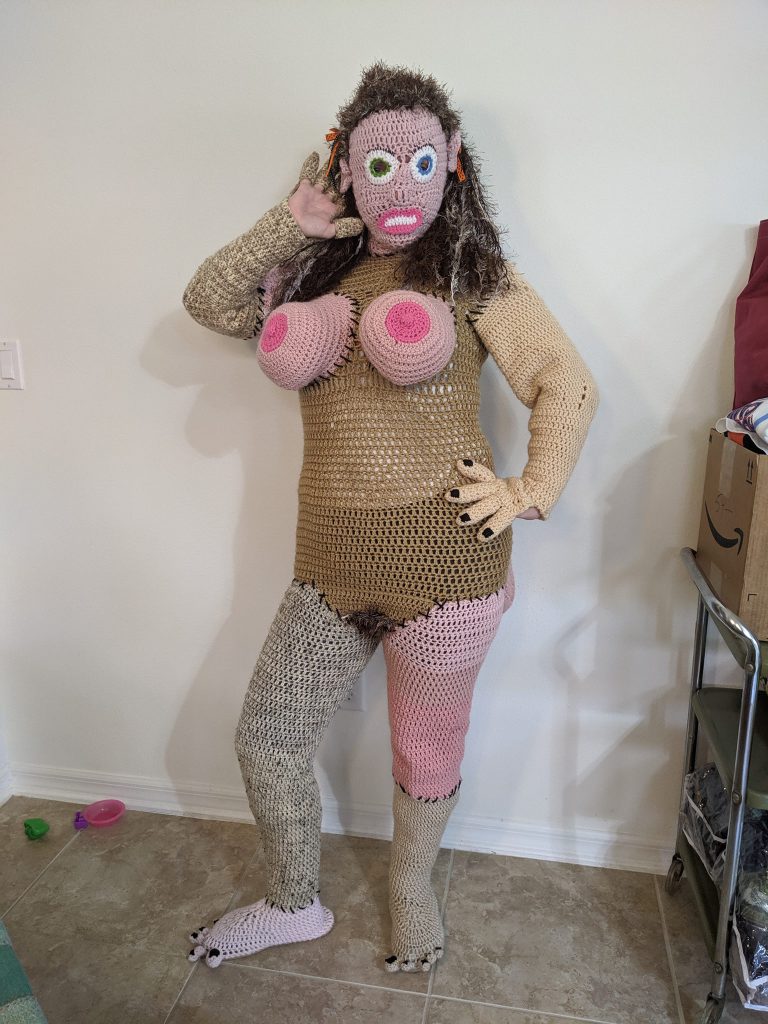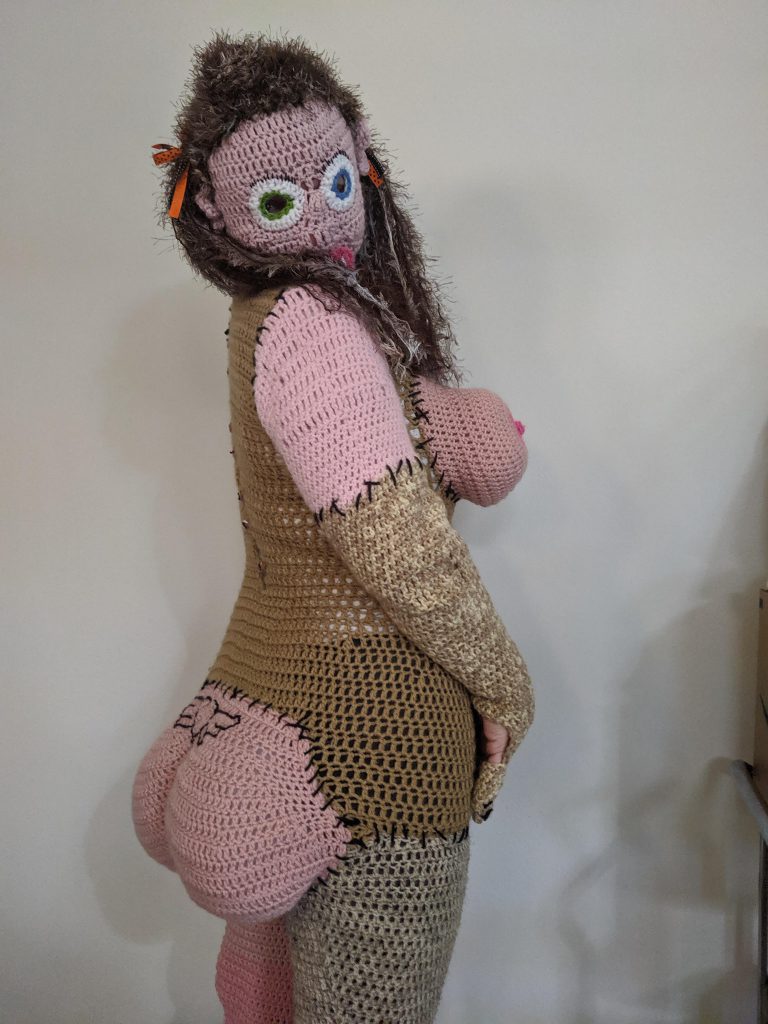 "Every backside needs a tramp stamp," Allyson writes.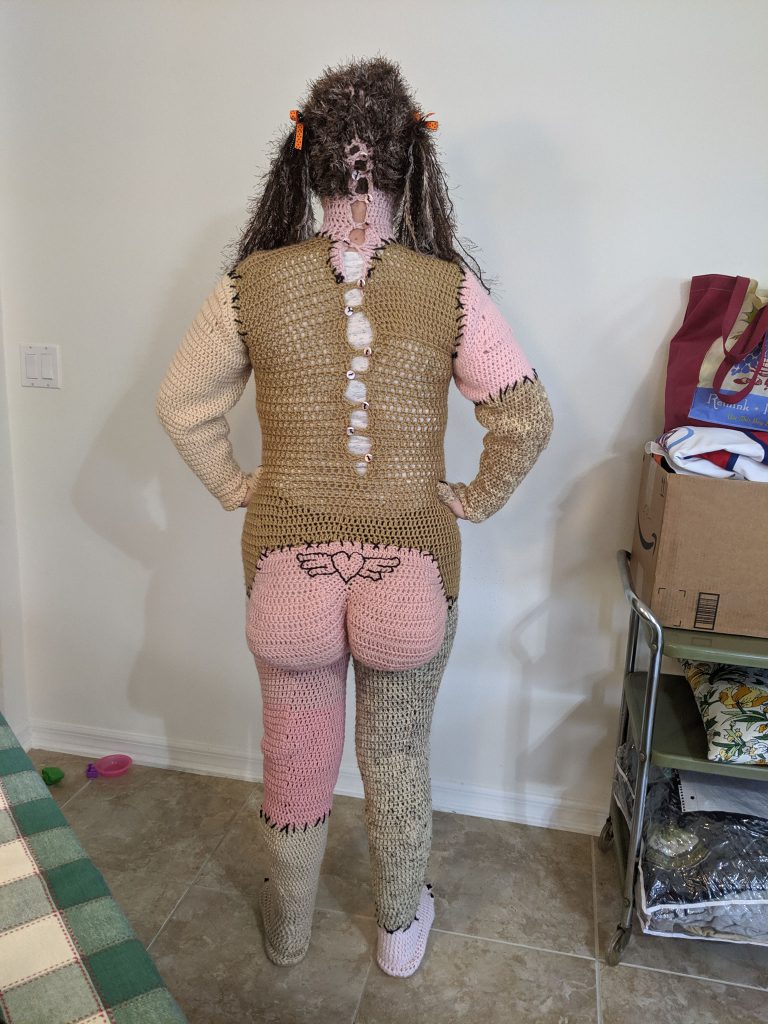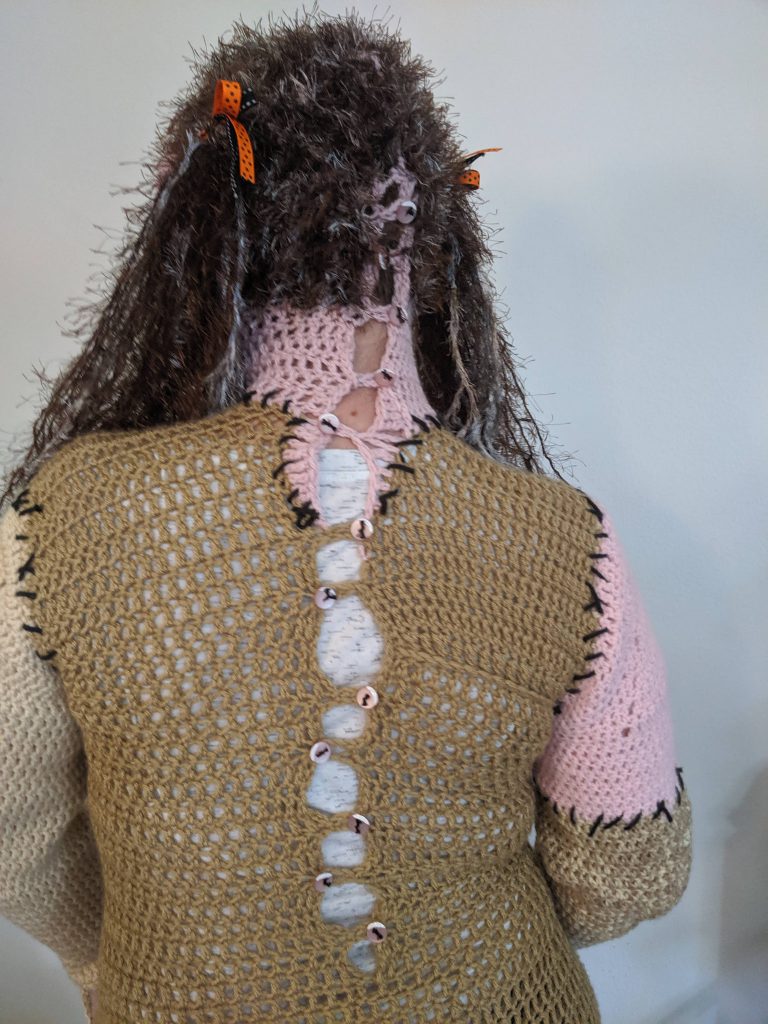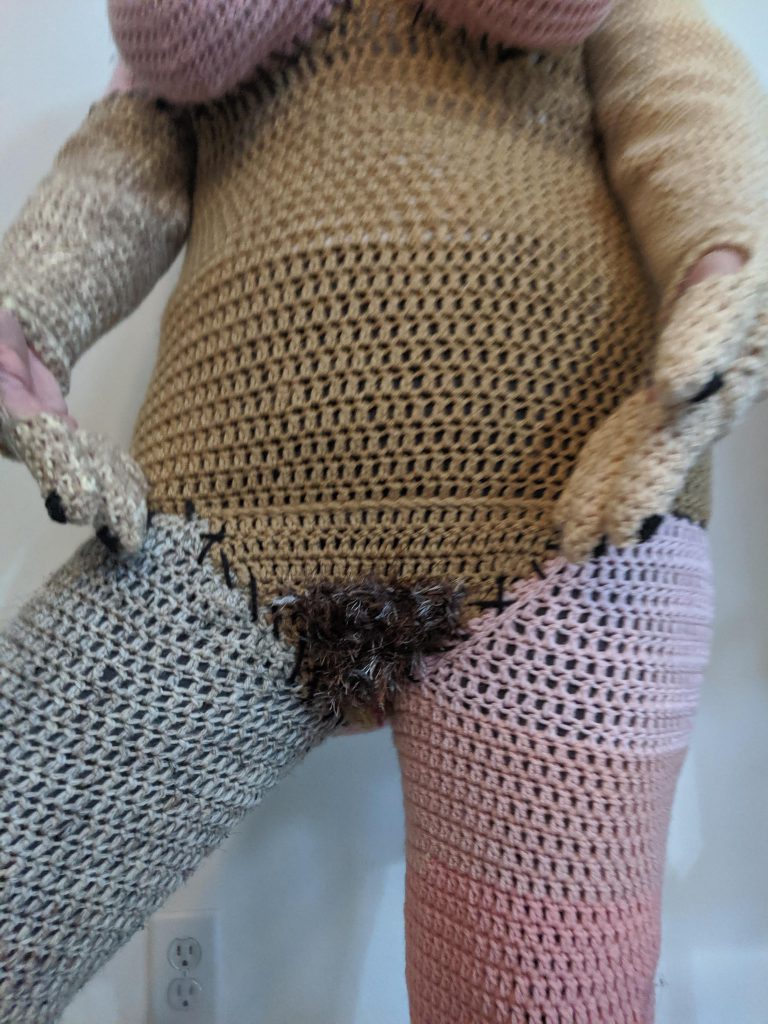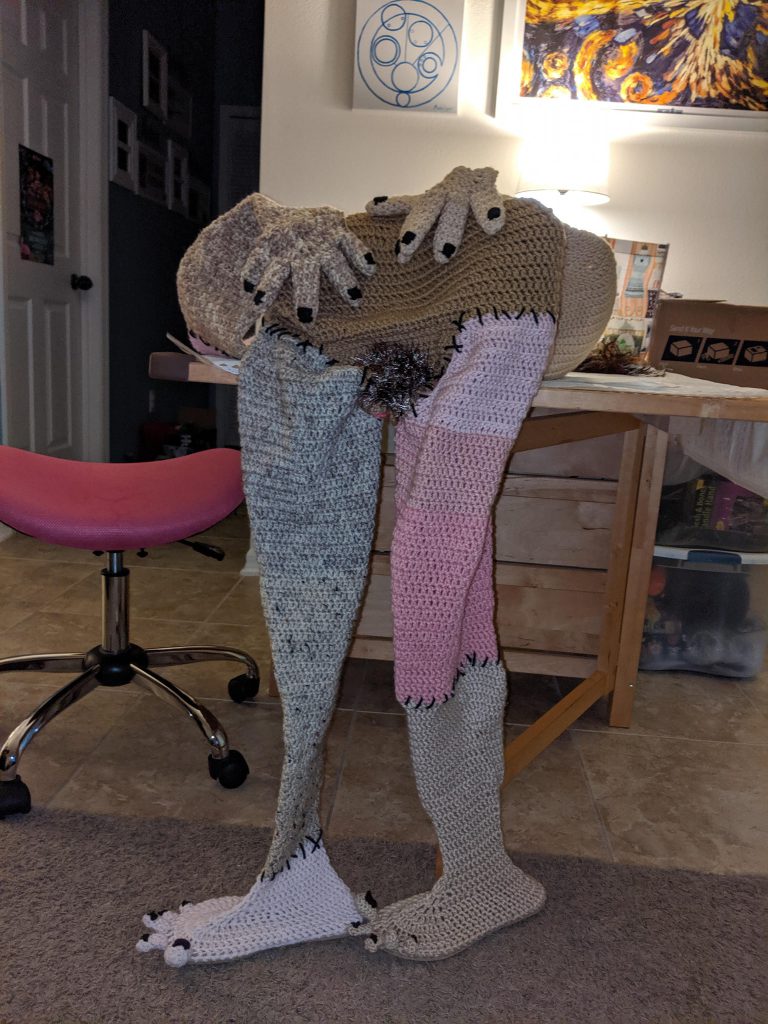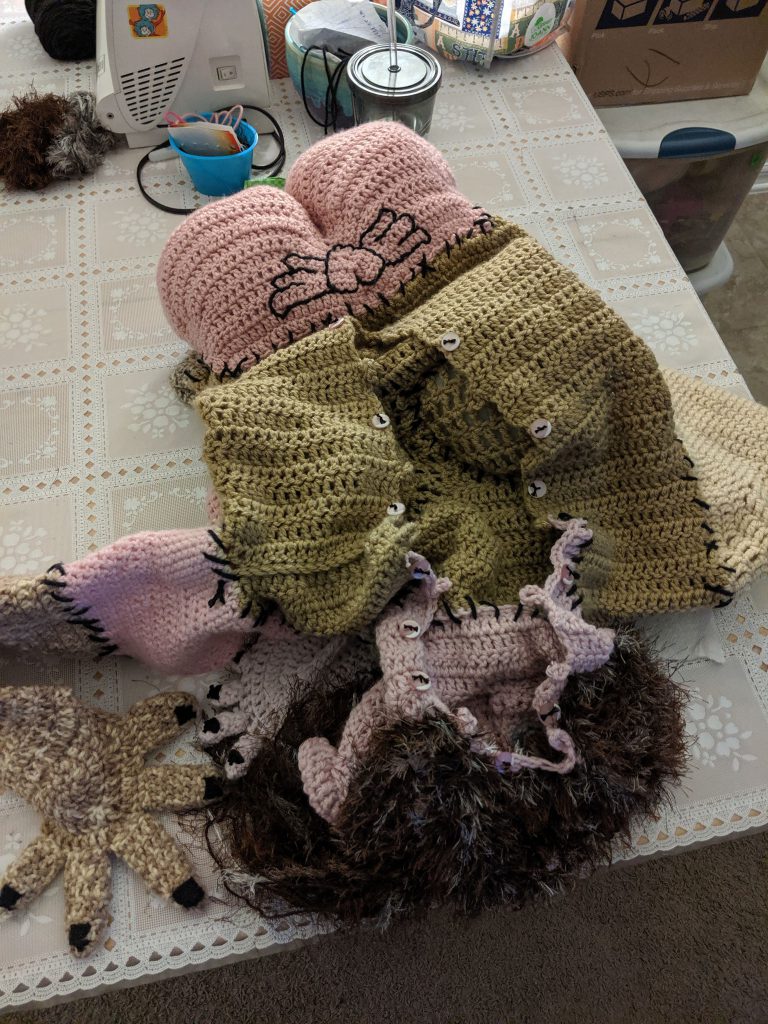 Just look at the detail, right down to eye holes and ears!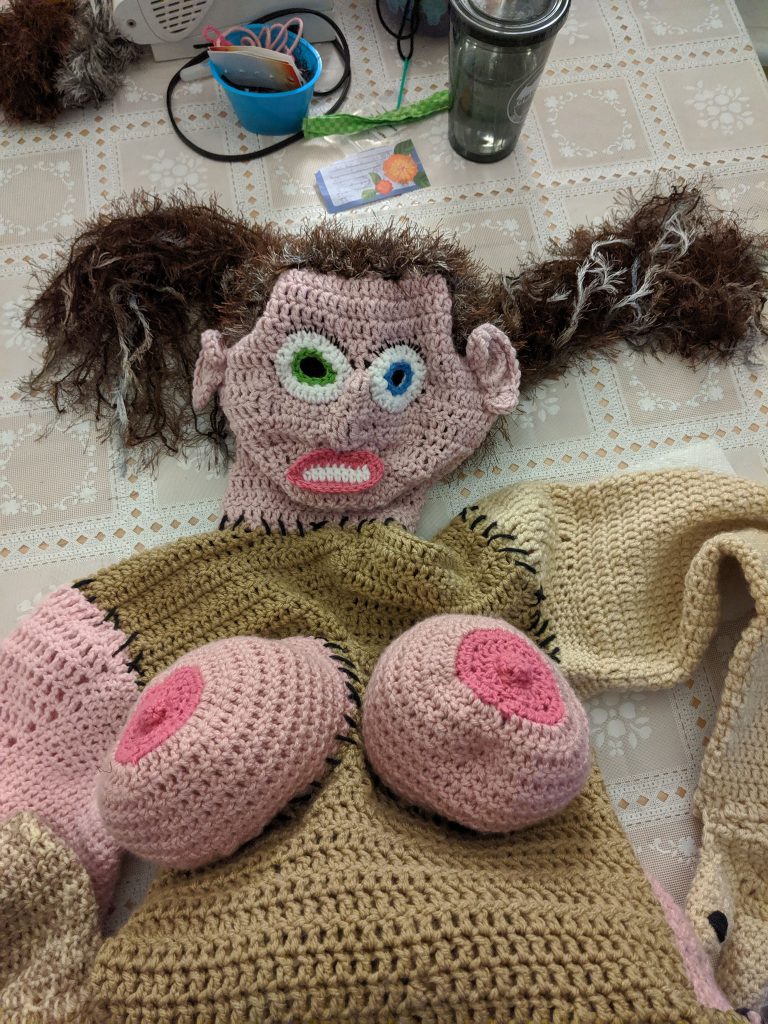 We were not prepared for the level of detail gone into the genital region of the bodysuit. Even now, I lack the vocabulary to properly warn our loyal readers of what is about to behold you.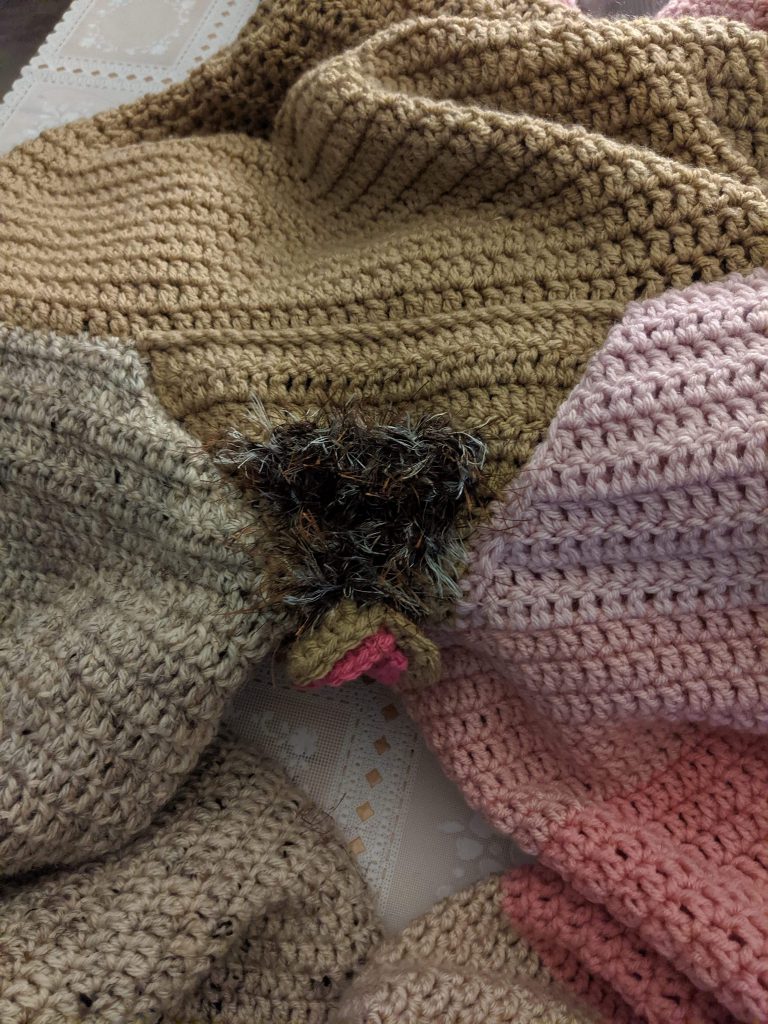 "Because the clitoris is a very important part of the vajaja," Allyson captions the following image. Well, she's not wrong.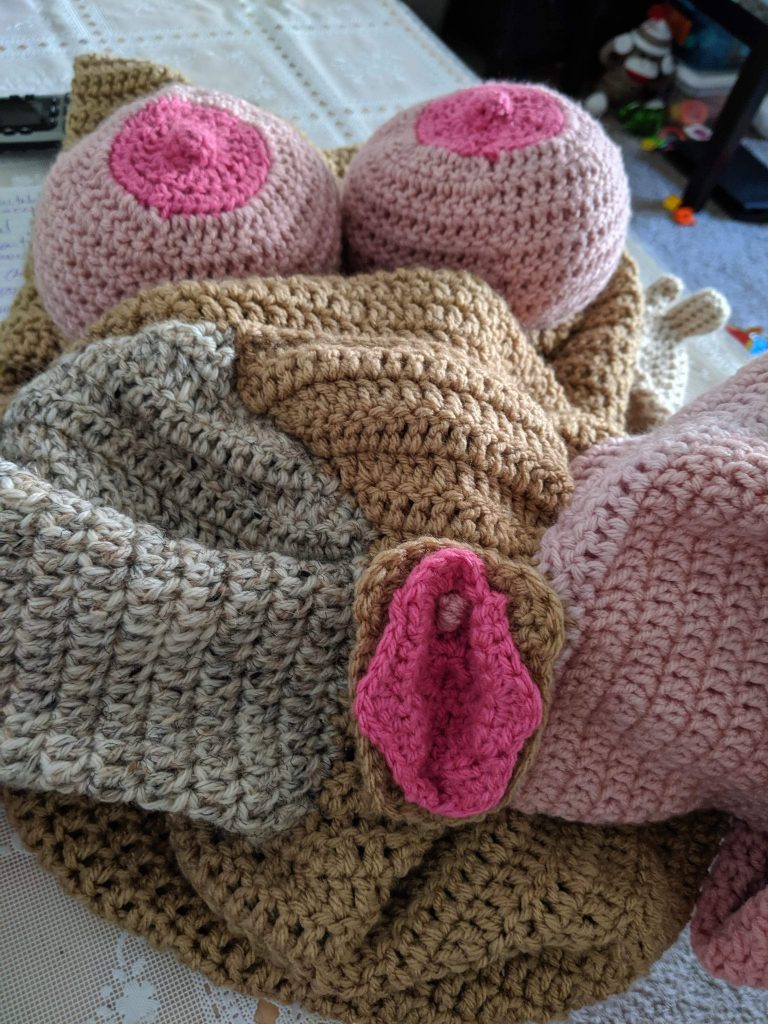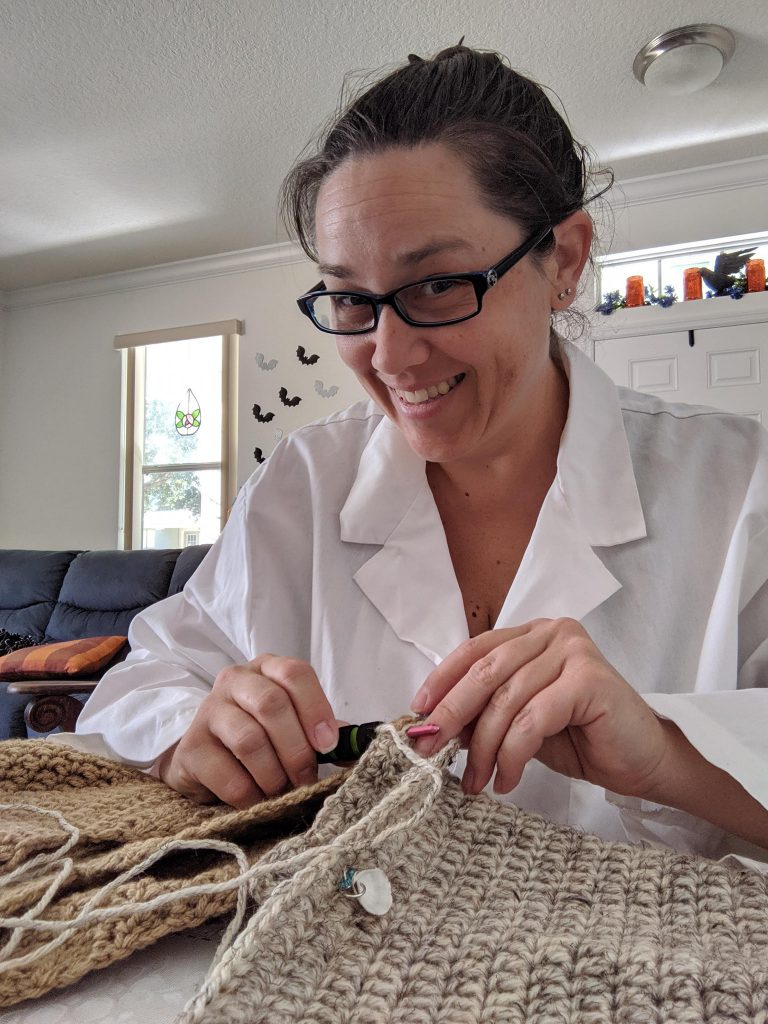 "Piecing together a puzzle"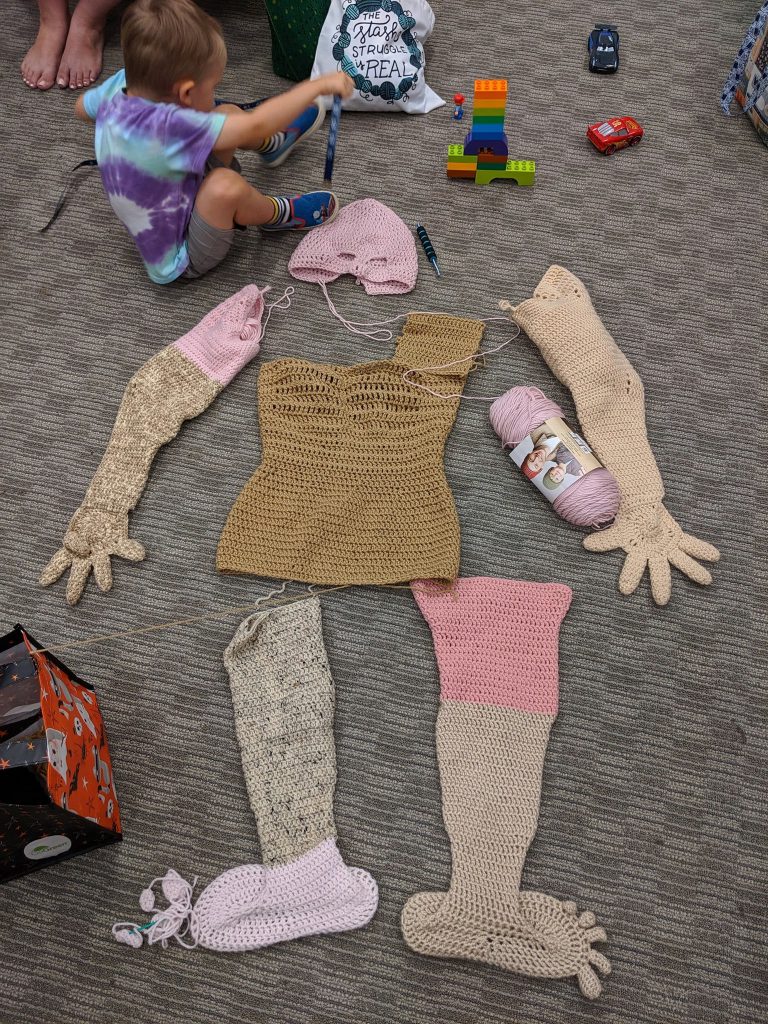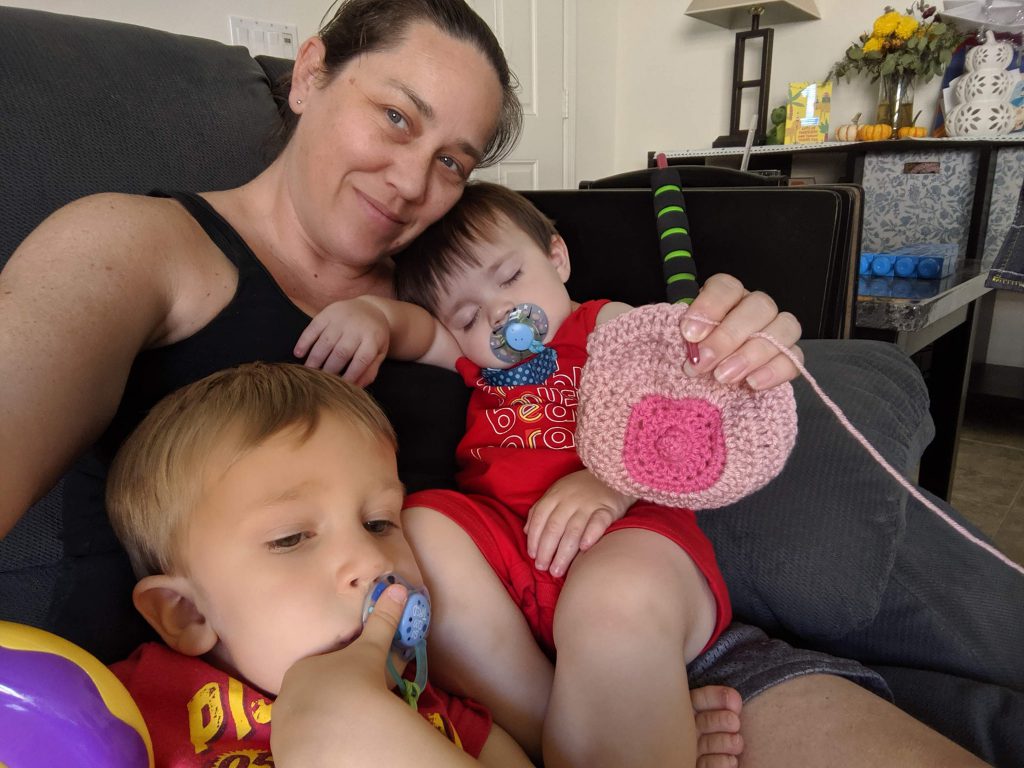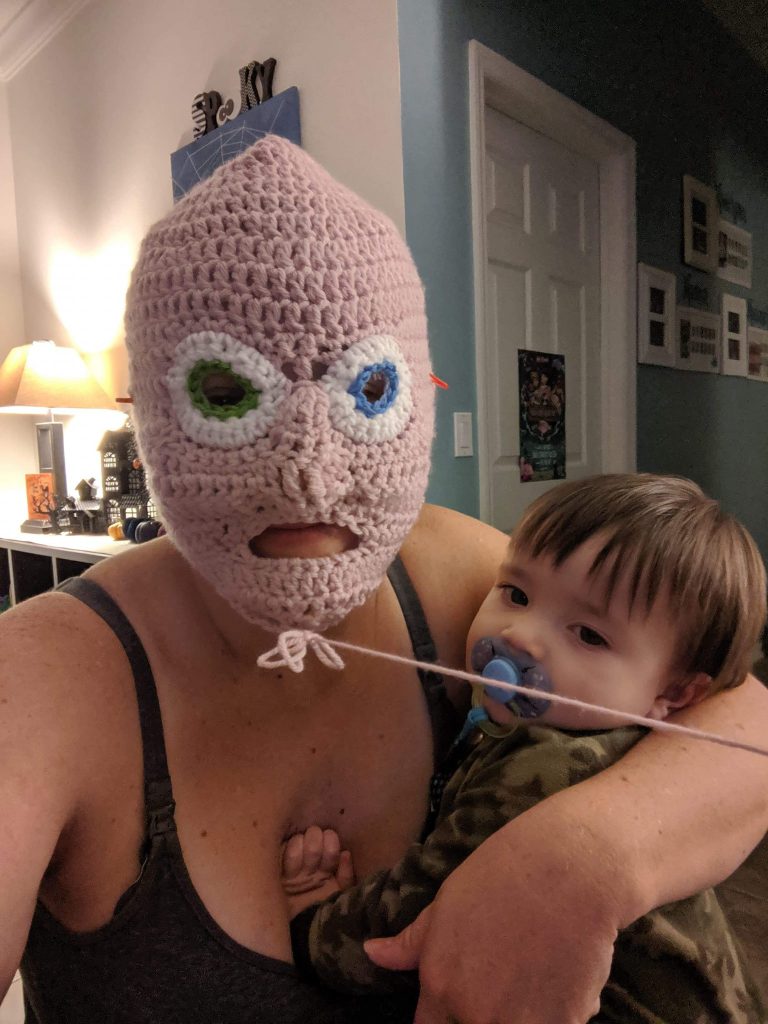 "Gotta get my work done even when the baby wants to cuddle!"
We love that he barely even bats an eyelid as his mother literally looks like the stuff nightmares are made of.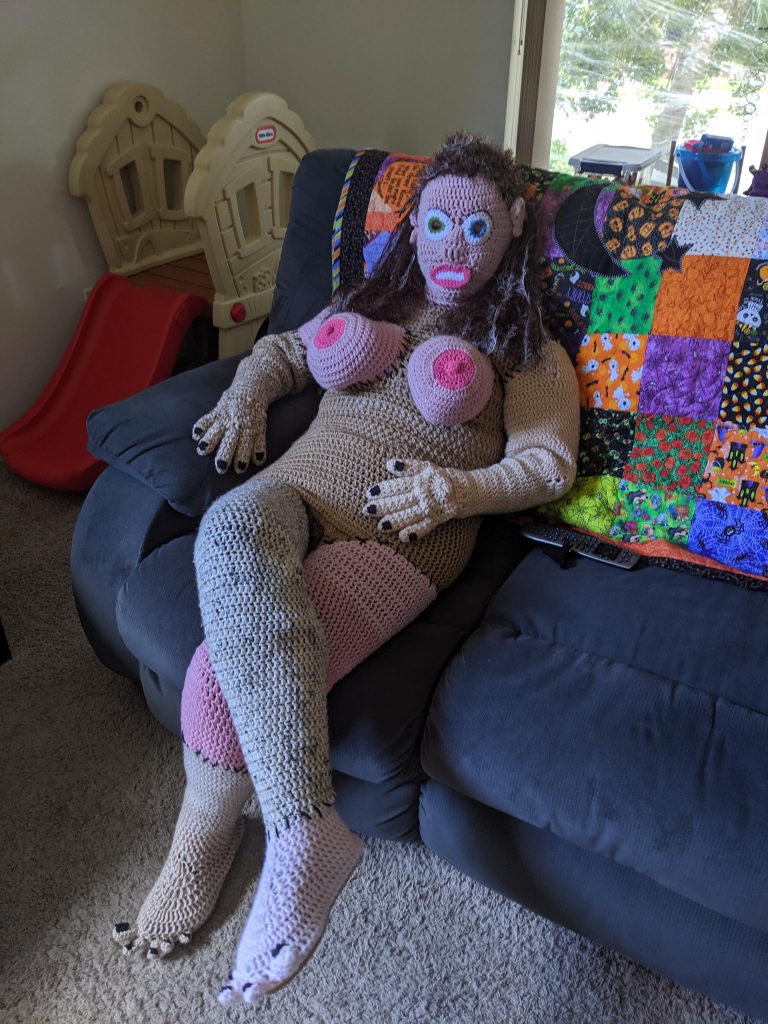 And Allyson won Best Costume at the party, complete with this tremendous-looking trophy!
Absolutely horrifying. We love it.
You can scroll through Allyson's full album here!