Dad Gets It Horribly Wrong When He Finds A "Sex Toy" in His Daughter's Bedroom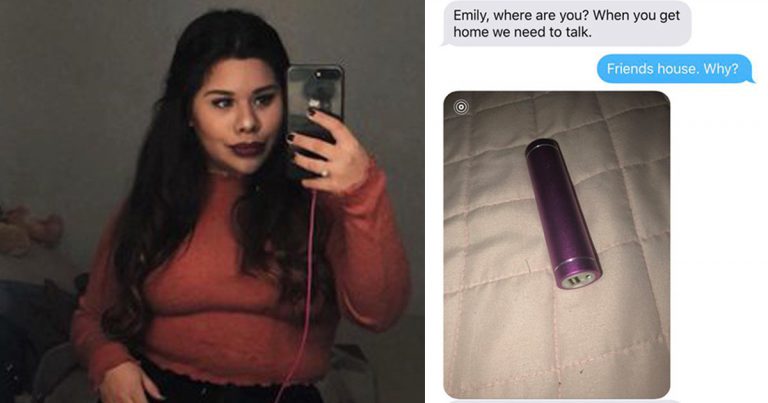 Dad Gets It Horribly Wrong When He Finds A "Sex Toy" in His Daughter's Bedroom
A dad has managed to completely balls it up in this text exchange shared on Twitter by a young woman named Emily.
It appears the dad was snooping around her room looking for some lip balm (as they do, I guess?) when he came across something that he thought was rather risque.
That is hilarious! You can almost see the exact moment this dad's face reddened as it dawned on him that this was not, in fact, a vibrator.
A blunt-edged, metallic, hard, painful-looking vibrator with USB charge points.
I would rather be dragged through the streets by my toenails than put that thing anywhere near my vagina but that's just me.
The tweet was retweeted 42,000 times and liked by more than 150,000 people – and received a ton of responses from people who didn't understand Emily's dad's deal.
So what if it was a vibrator? People can masturbate if they want. Especially in the privacy of their own room that they assumed their father wasn't going to rifle through at midnight looking for chapstick!
Source: Twitter/_emmiilly