Mother Wants Sleeping Beauty Banned From Son's School Claiming It Contains Dangerous Sexual Messages!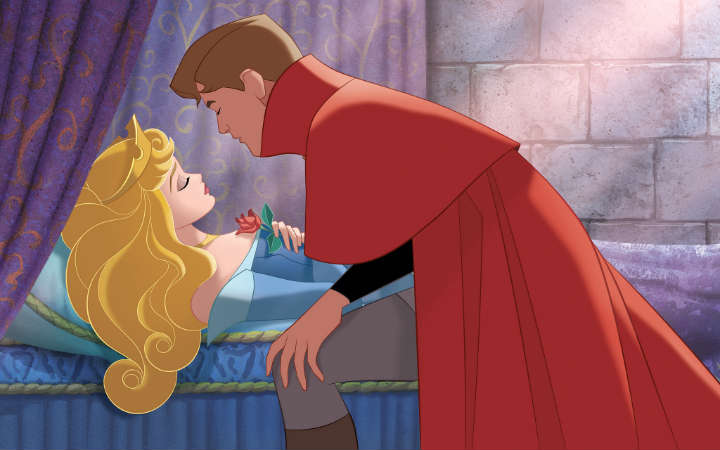 Mother Wants Sleeping Beauty Banned From Son's School Claiming It Contains Dangerous Sexual Messages!
Here's a question for you. Did Sleeping Beauty consent to being kissed by Prince Charming while she lay asleep in the forest? Or did the prince seize the opportunity to 'have his way' with the dashing blonde before him?
Interesting point isn't it? A mum from England pointed this out recently and says she wants to see the book banned from her young son's school. Sarah Hall believes Sleeping Beauty promotes an "inappropriate sexual message" by normalising women being kissed without giving consent.
The 40 year old mum came to this realisation while reading the much loved fairy tale to her six year old son. As the story goes, a princess falls into a long sleep after being pricked by a spindle that had been cursed by a wicked witch. The only thing that will wake her from her slumber is the kiss of a dashing prince.
Hall deemed the message highly inappropriate for young children, especially boys and promptly took to twitter to express her concerns. She included the hashtag #metoo which has been used by social media users to spread the word on sexual assault against women.
Tell you what, while we are still seeing narratives like this in school, we are never going to change ingrained attitudes to sexual behaviour #MeToo #consent #mysonissix pic.twitter.com/3g4gyjifi9

— Sarah Hall (@Hallmeister) November 19, 2017
Speaking to The Metro, Hall says she would like to see the book pulled off the shelves at her son's school.
"In today's society, it isn't appropriate, my son is only six, he absorbs everything he sees, and it isn't as if I can turn it into a constructive conversation," she said.
"I think it's a specific issue in the Sleeping Beauty story about sexual behaviour and consent. These are indicative of how ingrained that kind of behaviour is in society."
While Hall says the book is inappropriate for children her son's age she does think it's important for older children to read these types of fairy tales in order to discuss the stereotypes and social issues that arise from them.
"I don't think taking Sleeping Beauty books out of circulation completely would be right. I actually think it would be a great resource for older children, you could have a conversation around it, you could talk about consent, and how the Princess might feel," she said.
"But I'm really concerned about it for younger children, I would really welcome a conversation about whether this is suitable material."
As expected, many came out against Hall saying she was making a mountain out of molehill. The general consensus was that they are 'just fairy tales' and should be left alone. Here are some of the comments left on her twitter:
Why dont you ban Snow White and sleeping beauty whilst youre at it? Next time i kiss the misses when i leave the house, ill be sure to wake her up and ask if its okay first, what a ridiculous post.
Sorry what??? Sarah it is people like you making issues of situations like this that are the problem. Stop!!! You're making an issue out of something that was never an issue before!! Ridiculous! Let's wrap everyone up in cotton wool shall we?
What about people thinking it's ok to use someone's hair as a rope? Surely that's not right consensual or otherwise #Rapunzelmustgo
What do you think? Should we be concerned with the underlying messages in kid's fairy tales and nursery rhymes? The truth is many of them are very dark with quite frightening themes for young children. As a child I remember being petrified of the witch in Hansel and Gretel. Who was this woman that lured young kids into her house with lollies and sweets? Was she some kind of sick pedophile that had been banished by society into the depths of the forest?
And let's not start on Snow White and the seven dwarves. Why is she portrayed as some kind of naive heroine who has no idea what to do? The dwarves are the ones who tell her what to do with her life. It's like she has no personality of her own and needs guidance every step of the way. This point is magnified further when her evil stepmother transforms into an ugly witch and offers her the poisonous apple. Does she not have a brain of her own to know things looked suss? Plus why are we teaching young girls it's perfectly fine to  shack up with seven strange men anyway?
Who knows? Maybe we do need to just read them and stop over analysing every minute detail and underlying message. I mean, we all grew up with these fairy tales and we turned out fine, right?!
Images: Twitter