Daycare Workers Told Parents to Dress Their Baby Daughter More "Girly" And Their Response was Brilliant!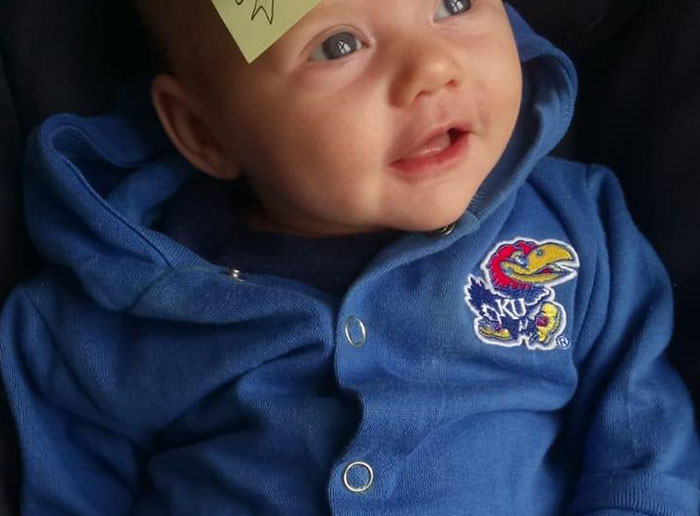 Daycare Workers Told Parents to Dress Their Baby Daughter More "Girly" And Their Response was Brilliant!
Gender neutrality has become quite a big deal over the last couple of years, and rightly so. Colours do not have a gender, they are just colours. It doesn't matter whether we dress our kids in pink princess prints or blue dinosaur designs, as long as they are dressed appropriately for weather conditions and are happy and safe, who cares what colour their garments are?
Apparently, at least one daycare centre cares. A few of the older teachers at Steve and Jessica Rold's Danish daycare centre cared enough to approach the couple suggesting that they dress their one-month baby daughter in a more feminine way so other children would know she was a girl.
So that is exactly what they decided to do. Steve shared this picture of his darling daughter to Reddit, with the caption "How my wife dressed our daughter the day after the teachers at daycare told her we should really be dressing her more like a girl."
Perfect! That Post It bow really brings out the blue in her eyes.
Honestly, why do some people insist we colour code our children's clothing so strangers know what their genitals look like? Does it really matter that much?
"As a parent, you really have to pick what your priorities are and where you're dedicating your energy and resources to," Steve told Bored Panda. "If you have the time, money, and inclination to dress your daughter or son in ribbons and bows and that makes you and them happy by all means go for it. It's just not on our radar at this exact moment."
"We didn't bother to find out the genders of our children ahead of time so most of what my daughter wears at the moment are hand-downs we bought before we knew our son was even going to be a boy, all pretty gender neutral."
"Whether it's a cultural or a generational thing, we completely understand that they were just trying to be helpful," the man added. "Maybe they thought that it hadn't crossed our minds to dress our daughter any differently or perhaps they just didn't want to answer a million questions from the other kids at the daycare as to why our baby isn't dressed in pink and flowers. The suggestion was actually pretty mild but it was piled onto a hundred other similar ones that I'm sure all parents get so my wife just felt the need to push back a tiny bit."
While the parents proved their point, they also wanted to make it clear that they do love their daycare centre, and that they hold no grudges towards the staff members who made the suggestion.
"It's an absolutely amazing daycare. They focus on early education and outdoor play. We both feel like we're extremely lucky to have our kid in that kind of place. My wife was just trying to expose the humour inherent in the situation."
Source: Reddit