Fans Defend Jools Oliver After She Got Mum Shamed For Latest Photo Of Son River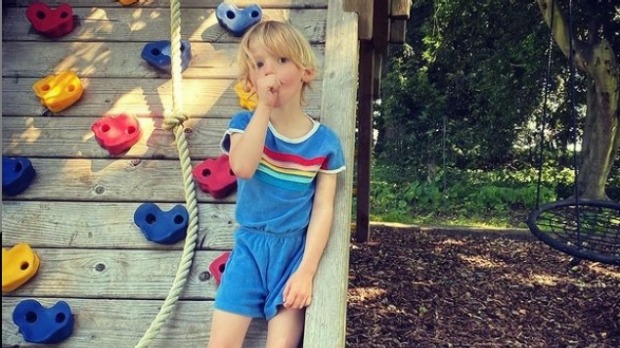 Fans Defend Jools Oliver After She Got Mum Shamed For Latest Photo Of Son River
Fans of Jools Oliver were quick to jump to her defence after trolls criticised the mum of five after she posted a seemingly innocent photo of her three year old son River.
The Instagram post shows River standing next to a climbing wall barefoot and happy. Internet trolls however, were quick to reprimand Jools for allowing River to, shock horror, suck his thumb! Jools, who shares River along with Poppy, 19, Daisy, 18, Petal, 12, and Buddy, 10 with celebrity chef JamieOliver, captioned the post with: "Morning River Rocket Rainbow."
Fans of the mum celebrated the innocence of childhood with comments like: "The best days!!, being barefoot, running around, imagination doing its work, I love that age."
View this post on Instagram
Amongst the comments of support was one from her mother in law Sally who wrote:
"Jools, that person who was judgemental about the thumb-sucking is not a real person if you look at their profile, they must just be a troll, just ignore and delete. Anyway, Jamie sucked his thumb for years and it hasn't done him any harm (and he probably still does when stressed).
"Ignore Jools, people like this are not worth your time and energy. Worthless comments come from sad people with nothing better to do than criticise others. Be proud of your beautiful thumb-sucking boy," agreed another.
"Beautiful and happy…which is all that matters," agreed another.
A hundred percent, that's all that matters!
Images: Instagram