Highlighting Cream To Illuminate Your V Is Now A Thing!!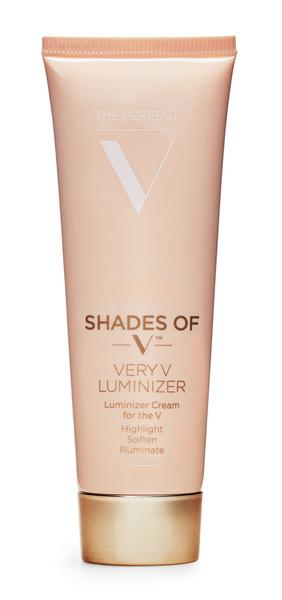 Highlighting Cream To Illuminate Your V Is Now A Thing!!
Have you ever sat there looking at your love triangle thinking 'gee I wish I could make my vag shine?' Or as you sweep highlighter across the top of your cheeks do you wonder what that would look like brushed across your hooha?
Well a couple of Scandinavian beauties (obviously) did, so they developed an entire range of products we never knew we needed. Called THE PERFECT V and developed to channel the clean and pure Scandinavian design aesthetic and color palette, the range is a beautifully packaged collection of gentle, effective beauty creams, exfoliators, firming serums, freshening sheets and more. It's made with Scandinavian-sourced ingredients and vitamin-infused with anti-aging properties. Each product is as beautiful on the inside as the visible results it produces on the "V." At home, in the salon, the spa—or even on the run our line of products are beautifully designed in sizes for all occasions. Beauty for the V – it's luxury skincare to make that V area look as beautiful as the rest of a woman's body.
The V highlighter is called Very V Luminizer and promises to make our pubic area look more luminous. Here, have a read of all the magic this $55 cream can weave…
Luminious iridescent color to add some extra prettiness to the V
Renews and improves the skin, making it appear more youthful and fresh
Brightens and minimizes the appearance of skin imperfections
Quick to dry, leaving a luminous glow to the skin
Vitamin E evens skin tone and prevents dark spots
Elderflower soothes skin and luminizes the skin
Really? Don't we have enough to worry about as women without being concerned that our vag isn't shiny enough. We're told to wax, pluck and laser the shit out of our pubic hair and now we have a cream to highlight and illuminate whatever's left!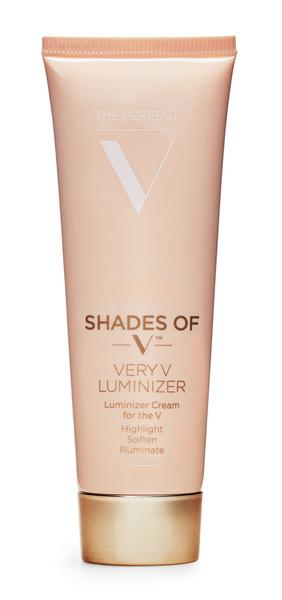 Now while the V highlighter isn't suggesting that our vaginas (or vulvas) need fixing it does promise to soothe and smooth the visible skin in sensitive areas that are commonly waxed, shaved, and stripped of hair. Beauty bloggers across the internet have actually tried and tested the product and found the quality of their skin down there was smoother after the first application. So if it's to be used as a 'soothing cream' post waxing or shaving then that's a different story. I can definitely use some of that shiz!
The Perfect V also carries the V Serum which is basically an anti-aging cream for the delicate skin down there. It promises to eradicate wrinkles, smooth out rough patches and firm the whole area. The directions say:
For best results lightly dry the V (the bikini line and visible delicate skin of the triangle area) and apply a small drop of VV Serum. Use daily as part of your beauty VANICURE regimen.
Vanicure regimen?? I give up! As a friend once said "my vag is highlight enough for my man!" Amen to that sister!
What do you think? Would you give the V highlighter a go?
Images: The Perfect V