Horrified Mum Finds X-Rated List of Sex Positions in 5yo Daughter's Frozen Kmart Diary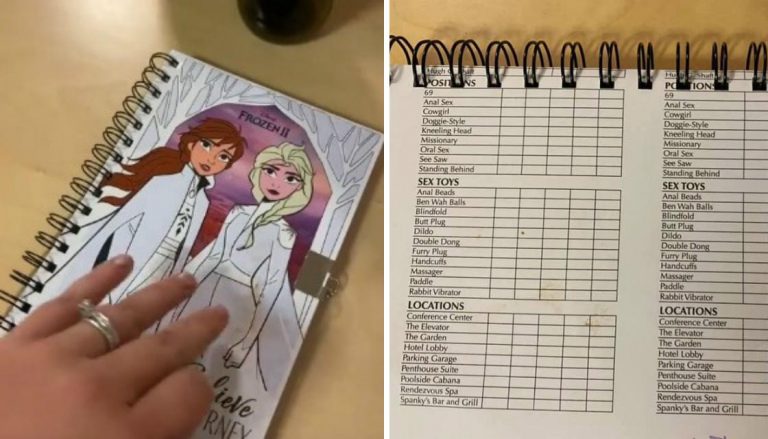 Horrified Mum Finds X-Rated List of Sex Positions in 5yo Daughter's Frozen Kmart Diary
In what appears to be a monumental blunder in a manufacturing department, a mum has found a list of sex positions and other x-rated content on a page bound within her daughter's Frozen-themed diary.
Toni Alamos, from Toowoomba in Queensland, made the discovery after she had purchased the book at a Kmart store in Brisbane for her daughter Millie's fifth birthday.
Posting a warning on Facebook to "anyone who got the Elsa 'Frozen 2 Secret Diary'", the 25-year-old mum said that she couldn't believe it when she saw the adult content.
She added: "If it was in a diary in the adults section in Kmart I would have understood but not in a kid's book come on."
The page contained a comprehensive list of sex toys, positions and locations, including products such as a double dong, paddle and handcuffs alongside what looks like columns for dates or checkmarks.
The x-rated notes appeared to have been accidentally included, since the same Frozen diary had incidentally also been purchased by Toni's brother for her daughter, and didn't feature the unexpected content.
Alamos says that her five-year-old daughter was luckily not yet able to read yet, so there were no awkward conversations needed.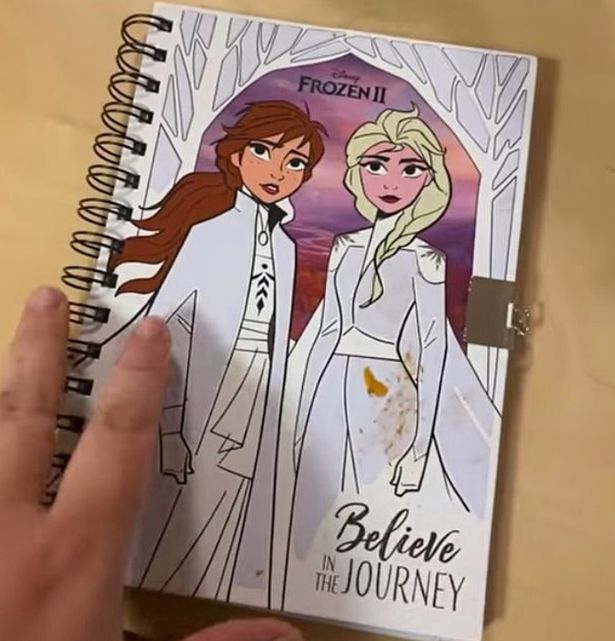 A Kmart spokesperson has said they were "sorry and extremely embarrassed" to hear about Alamos' experience.
"Our customers are at the heart of everything we do here at Kmart and our teams are committed to delivering great quality products at everyday low prices everyone can enjoy," a company spokesperson said in a statement.
"That's why we are so very sorry – and extremely embarrassed – to hear about a customer's recent experience with our Frozen 2 Dairy Make Over Set.
"This does not in any way reflect our views as a family business and we are investigating this situation as a priority with our supplier.
"We do hope this is an isolated incident, but have decided to withdraw this item from sale just to be sure.
"We'll be conducting a thorough investigation."
Source: Facebook/Toni Alamos