How Baking a Cake Can Help Change a Child's Life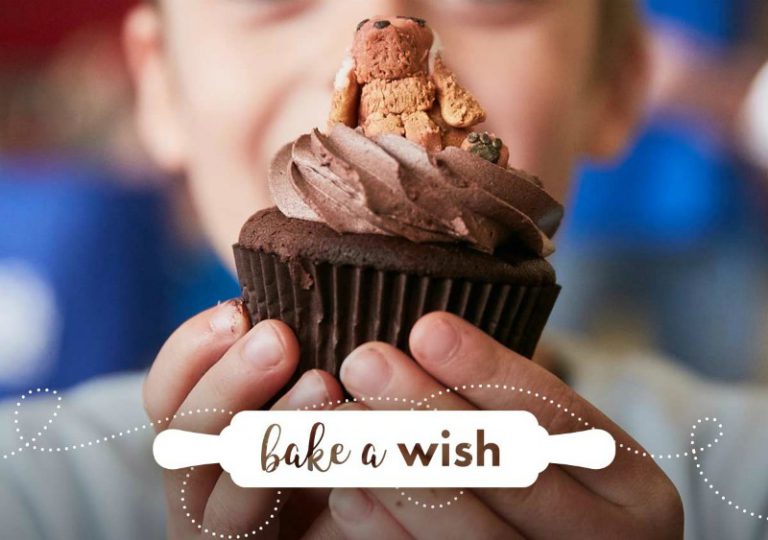 Baking is one of my favourite activities to do with my children. The benefits are multi-layered:
• It's something fun all members of the family can get involved in
• It teaches kids how to be useful in the kitchen
• It provides food for lunchboxes or morning tea
Baking at home is an activity everyone can enjoy and Make-A-Wish Australia are encouraging families to get baking to raise funds so life-changing wishes can come true for seriously ill children.
Make-A-Wish Australia focuses on one goal and that's to ensure every child and teenager in Australia who is diagnosed with a life-threatening medical condition, is given one wish. That wish can bring healing power and hope to the child facing severe health challenges and can mean so much to the child who receives it.
These wishes have a positive impact on seriously ill children, but in order for these children to receive their wish, Make-A-Wish needs funding so these wishes can be granted.
This July and August, Make-A-Wish have launched their Bake-A-Wish fundraiser. The organization is encouraging baking enthusiasts to get baking and sell each baked good, with the funds being donated to Make-A-Wish Australia.
It's easy to get involved and help give the healing power of a wish to really sick kids. There's no better excuse for whipping up some treats this winter – and your baked goodies will taste even better knowing that each bite is helping to give hope, strength and joy to children and families facing a really tough time.
If you want to get involved in this wonderful initiative, head to www.bakeawish.org.au to get started!
Some ideas on how you can get involved:
1. Host a morning tea or afternoon tea.
2. Sell some creative cake designs amongst family and friends on Facebook.
3. Ask if you can have a cake booth to sell your baked goods at your local sports event.
4. Sell some baked goods after church.
5. Hold a baking store in the front yard.
6. Take the kids baked goods to your place of work and ask for a donation towards their creation.
7. Hold a cake decorating day and get kids to pay a fee to participate.
There are plenty of ways we can make a difference in the world, and getting involved in Bake-A-Wish, is one way we can change a sick child's life for the better.
For more information on Bake A Wish, head here.