Groom Surprises Bride By Flying in the Recipient of Her Son's Heart Transplant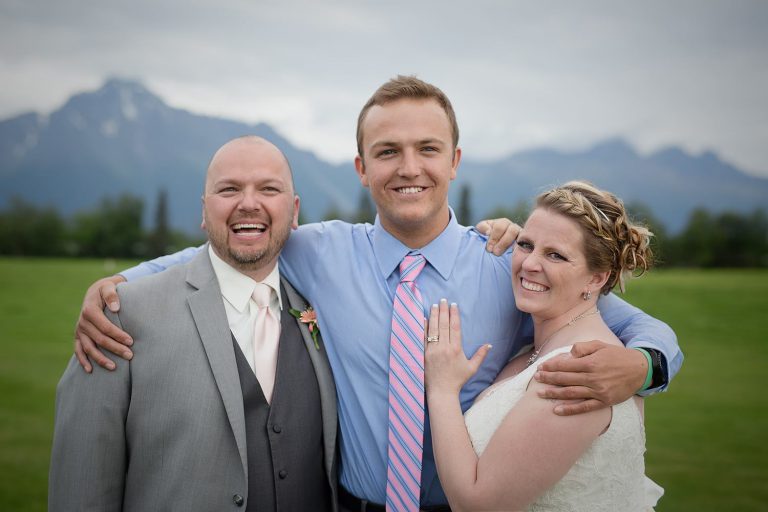 Groom Surprises Bride By Flying in the Recipient of Her Son's Heart Transplant
Most brides are fairly thorough when it comes to the planning of their wedding day.
If there's a surprise, they're usually in on it. But this surprise has got all the feels and completely stunned the bride, Becky Turney.
The wedding photographer, Amber of Love Adventured, shared this heart moving story of a groom organising the ultimate surprise for his bride. This was her reaction as she walked down the aisle.
Here was what was posted on the Love Adventured Facebook Page:
I knew about this surprise but nothing prepares you for the beauty of this moment.
I met a man named Jacob Kilby yesterday who is alive because of a heart transplant received from this bride's son Triston.
Becky Turney's groom Kelly, surprised her by flying Jacob up to Alaska to stand in as a groomsmen, carrying Triston's heart.
Kelly stopped the ceremony to introduce Jacob to Becky for the first time.
Everyone was so moved by this and I had to share this amazing story.
I had the pleasure of hearing Jacob share his gratitude and plans for a heart healthy life to Triston's sister before the ceremony.
I am so blown away by his story and his amazing outlook on life.
You couldn't ask for a better recipient to receive such a gift.
The story has been shared over 83k times and has received over 220k reactions.
One commenter wrote about the groom, "That Man is a definite keeper! How thoughtful and amazing!!"
While others couldn't contain their emotions, admitting to sobbing and crying over the photos and touching story.
Our favourite photo is the one where Becky listens to her son's heart, beating in Jacob's chest.
It's hard not to get emotional about this significant moment.
It puts a beautiful plug on organ donation and how it can transform someone's life for the better.
Thank you Love Adventured for sharing this beautiful story and may Kelly and Becky have an amazing life together as husband and wife.