If You Haven't Given Much Thought to Where your Kids Charge Their Phones and Tablets You Need to Read This!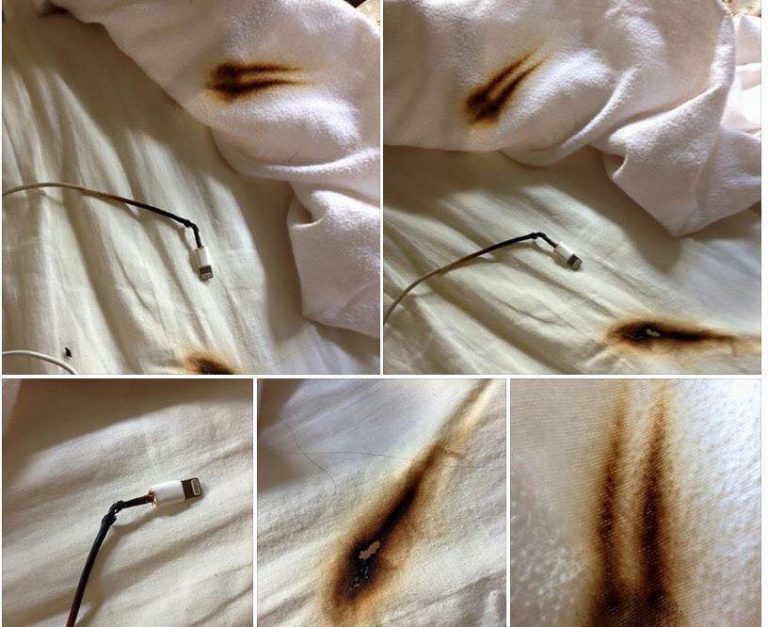 If You Haven't Given Much Thought to Where your Kids Charge Their Phones and Tablets You Need to Read This!
Last year one of my girlfriends left for work in the morning not knowing that she would never return to that home again because it burnt to the ground. They lost everything. The cause? A faulty iPad charger.
Most kids have a phone or a tablet that they keep in their room. And kids being kids will likely still be playing around with it long after they're supposed to be asleep which leads to them often ending up in bed with them – while being charged.
Research published by the CFA has revealed that "53% of children charge their phone or tablet either on their bed or under their pillow. This can be extremely dangerous. The heat generated cannot dissipate and the charger will become hotter and hotter. The likely result is that the pillow/bed will catch fire – placing the child (as well as everyone else in the property) in great danger."
Posted on a Twitter account run by Deputy Inspector Wilson Aramboles, Commanding Officer of a New York fire precinct,  "Don't put your cellphone under a pillow when sleeping or when charging your device. Please share this tip and be safe!" The image shared shows a destroyed phone next to a pillow with a large hole burned into it. The mattress is also stained and burned.
"Technology has advanced at a rapid pace over the last 20 years and children's bedrooms now contain more sophisticated technology than ever before."
"Many parents are unaware of the electrical dangers in their children's bedrooms and how one person's bad habits could put the whole family at risk. We'd like parents to understand the risks and lead by example."
Research has also revealed that more than a quarter (27 per cent) of children have bought or used a cheap, unbranded charger. And there are also sub-standard leads available on the market. They should all be MFI certified (which ensures they are approved by the manufacturer of the tablet/phone). A lot of these inferior quality products actually stop working after a couple of weeks because Apple devices recognise they aren't official and shut them down. Further, the chargers often contain faulty parts that can overheat, catch fire or cause a fatal shock. As tempting as it is to go to eBay and save some cash up front, long term the consequences could be fatal.
Think… where do you and your family charge your mobile phones and devices?