Hypocrite Grandmother Angrily Rants About Her Son's Wife Breastfeeding Her Newborn Baby in Her Home
Hypocrite Grandmother Angrily Rants About Her Son's Wife Breastfeeding Her Newborn Baby in Her Home
A man has sought advice online after his mother went on an angry rant at his wife for breastfeeding their newborn child during a visit to her home, despite breastfeeding six of her own children herself!
Sharing his rage-inducing story with everyone's favourite subReddit, Am I The Asshole, the new dad explained that his wife was a very sweet, timid individual who prefers to avoid confrontation at all costs. He then wrote that due to not wanting to cause a scene, she often breastfed in toilets or closets when they were outside their home, but that he had convinced her to breastfeed under a blanket at his parent's house as it shouldn't be an issue.
"We were over with the baby, chatting with my father," the man wrote. "My mother was cooking and as they were talking, my wife started feeding with the blanket covering her slightly.
"Dad has six kids and he couldn't give less of a shit, he looked away for a moment so she could get situated and engaged back in conversation without any issue."
Good grandad. He knows that babies nursing at the breast is no big deal and certainly not something to make a fuss about.
But then the man's mother returned from the kitchen and all hell broke loose.
"My mother comes in, gasps and goes on a rant.
"She said that that is disgusting and if she was to do that she should've gone home, especially in front of her husband, who apparently "looks uncomfortable" and it's rude to do when you know people around you don't like it.
"Dad cut her off saying to keep him out of it and feeding a baby wasn't his issue. She ignored him and continued ranting saying that she needed to respect herself more and don't ever do that in her house again."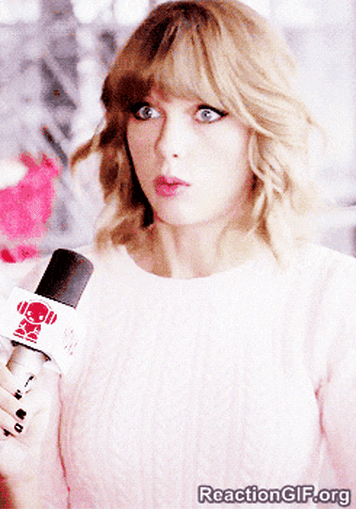 "I stopped my mother," the man continued. "I said that she needed to get lost and get over herself. She had six kids who she undoubtedly did the same thing with and this was just her way of taking her anger out but she's not going to do it to my wife."
Here's the bit where this incredible dad really stepped up. He told his overbearing mother that she was being "a hypocritical asshole" and that this is the last time that she would be seeing his wife and child. That this has happened once and he will make sure that it will not happen again.
"Then she said she was just in a bad mood and that she's so sorry that she took it out on my wife and that she's welcomed to do that whenever she needs to."
Too late grandma.
The poor new mum had left the ugly rant in hysterics to run to the bathroom to continue feeding their child. Once baby was finished and his wife had dried her tears, the couple left.
"My dad said I was being more reasonable than he would have been," wrote the man, noting that his mother had since sent him "tons of messages" and had gotten the whole family on her side who are now telling him that he was "being dramatic and that it wasn't that serious and that if my wife was that hurt by it she needed to grow 'thicker skin'"
No, he did the right thing, and anyone who condones his mother's behaviour can join her in time out. Gosh, what an awful woman!
Source: Reddit/AITA and Giphy