Little Girl Shuts Down A Cashier Who Questions Her Choice of Doll!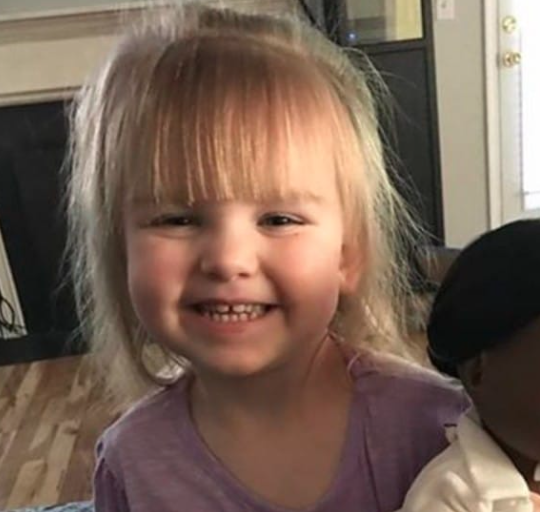 Little Girl Shuts Down A Cashier Who Questions Her Choice of Doll!
If you ever needed further proof that children are not born with prejudice but rather are taught it from adults, then look no further than this beautiful story that's come out of the US.
When little Sophia was given a chance to pick a doll as a reward for being toilet trained the excited youngster knew exactly what she wanted! Cuddling her doll proudly she was waiting at the counter to pay with her mum, when the cashier commented on her choice of doll.
Mum Brandi Benner stood stunned as her daughter was asked over and over again whether she wanted to pick another doll.
Here's what Benner shared to her Facebook page:
Nick and I told Sophia that after 1 whole month of going poop on the potty, she could pick out a special prize at Target.
She, of course, picked a new doll. The obsession is real.
While we were checking out, the cashier asked Sophia if she was going to a birthday party.
We both gave her a blank stare.
She then pointed to the doll and asked Sophia if she picked her out for a friend.
Sophia continued to stare blankly and I let the cashier know that she was a prize for Sophia being fully potty trained.
The woman gave me a puzzled look and turned to Sophia and asked, "Are you sure this is the doll you want, honey?"
Sophia finally found her voice and said, "Yes, please!"
The cashier replied, "But she doesn't look like you. We have lots of other dolls that look more like you."
I immediately became angry, but before I could say anything, Sophia responded with, "Yes, she does. She's a doctor like I'm a doctor. And I'm a pretty girl and she's a pretty girl. See her pretty hair? And see her stethoscope?"
Thankfully, the cashier decided to drop the issue and just answer, "Oh, that's nice."
This experience just confirmed my belief that we aren't born with the idea that color matters.
Skin comes in different colors just like hair and eyes and every shade is beautiful.
Since sharing the exchange on social media it quickly went viral and has had over 475,000 reactions and 190,000 shares. It even prompted parents to share photos and stories of their children with their dolls that looked nothing like their kids.
How sad that a child was made to feel that their decision was somehow not the correct one. That they were questioned because their doll was a different colour to them. Just confirms the long held belief that children are not born to hate, they are taught to by the adults around them.
I couldn't love little Sophia's response any more! When the cashier commented that the doll doesn't look like her – without a second thought she said 'yes she does.' This child has more self awareness and confidence than many adults I know. She is acutely aware that you can 'look like someone else' without having to share the same skin colour. The doll and Sophia ARE the same- they are both pretty and they are both doctors! A massive high five for the parents of this child who have clearly raised her to have compassion, self awareness and not give a toss what others think! Amazing qualities to have, don't you agree?
Photos: Facebook Brandi Benner