Mattel Introduces New Range Of Gender Neutral Dolls!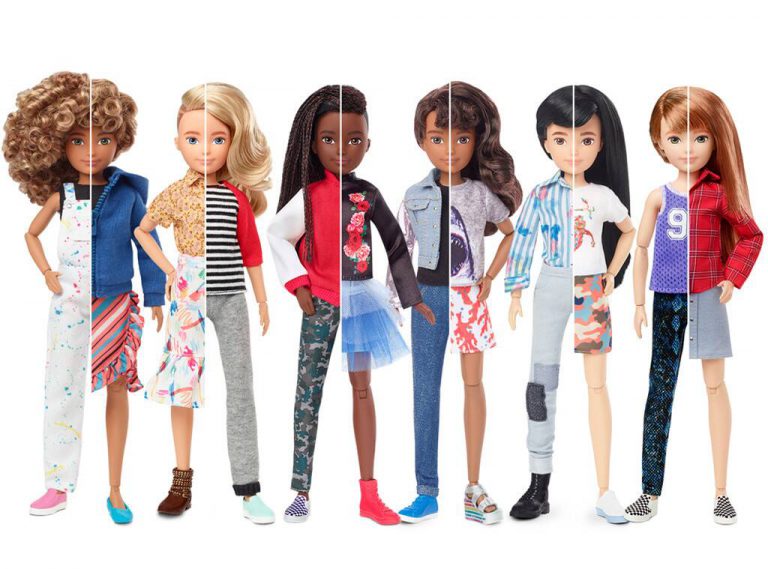 Mattel Introduces New Range Of Gender Neutral Dolls!
Mattel may have been the first toy company to reinforce gender stereotypes with Barbie and Ken but now they're doing everything in their power to try and break those moulds.
The company announced a new line of dolls called Createable World which come with various wigs and wardrobe options for children to mix and match. Kids will be able to pick and choose how they dress their dolls without it being forced upon them. It's a bid to provide kids who don't identify as cisgender to see themselves represented in their toys.
"Toys are a reflection of culture," Kim Culmone, Senior Vice President of Mattell Fashion Doll Design said. "And as the world continues to celebrate the positive impact of inclusivity, we felt it was time to create a doll line free of labels."
"Through research, we heard that kids don't want their toys dictated by gender norms. This line allows all kids to express themselves freely which is why it resonates so strongly with them," Culmone continued. "We're hopeful Creatable World will encourage people to think more broadly about how all kids can benefit from doll play."
The dolls are cleverly manufactured so that they don't look like one particular sex. The lips are not too full, the eyelashes not too long and the jaw not too chiseled. There are no Barbie-like breasts or broad, Ken-like shoulders. Each doll in the Creatable World series looks like a young thin child with short hair, but each comes with a wig of long locks and a modern wardrobe with unisex hoodies, sneakers, T-shirts in greens and yellows, as well as tutus and pants.
The shoes in the line range are super cool too. From black combat boots to wedges, and even some Vans-inspired checkered kicks. The dolls will also be available in several skin tones.
Gender neutral dolls are the result of toy companies listening to what the publics wanted for years. To be rid of pink and blue colours and to be done with aisles for boys and separate aisles for girls. Target eliminated gender-specific sections in 2015. The same year, Disney banished "boys" and "girls" labels from its children's costumes, inviting girls to dress as Captain America and boys as Belle.

It's certainly a whole new world and toy companies are doing their bit to keep up and ensure all kids feel represented. Well done Mattel! Definitely a step in the right direction.
Images: Mattel