Melbourne Parents Warned After Failed Abduction Attempts Outside School Grounds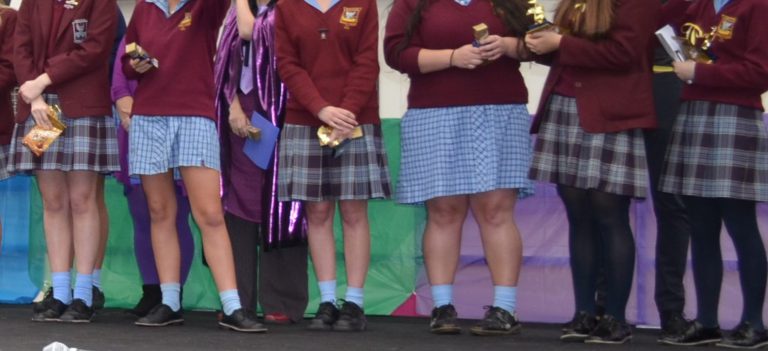 Melbourne Parents Warned After Failed Abduction Attempts Outside School Grounds
An all girls' school in Melbourne's south has warned students they should travel in groups after a man tried to coax a Year 7 girl into his car and a student from another nearby school was approached by a man this morning.
Three incidents have occurred in the Mentone area and police have confirmed they are on the hunt for a man in his 30s to 40s, of Caucasian appearance with dark brown/red hair, a beard, average height and slim or broad build.
Police have been told a girl was walking to school along Bourke St, Mentone, on June 1 when a man in a red sedan pulled up beside her about 8.35am.
The man then wound down the window and told the girl he was a friend of her mother and to get into the car, police said.
Not recognising the man, the girl ran across the road to a park. The driver did a U-turn but did not get out of the car.
The following day, another girl was walking to school when a car, believed to be the same red sedan, pulled up beside her on Flinders St, Mentone, about 8.15am.
The girl crossed the road but the driver turned the car around and pulled into a driveway in front of her. Police said she continued to walk around the car and down the street where another man, not believed to be known to the first man, got out of a car.
Police said the first man didn't follow and the girl continued on her way to school.
Then yesterday, a 13-year-old reported to her school that a man had followed her from Blackwood Ave and along Acacia Ave, Lower Dandenong Rd, Mentone, and Ivy St, Parkdale.
He followed from a distance and stopped only after she joined a group of friends.
Mentone Girls' Secondary College principal Linda Brown has urged parents to talk to their children about safety travelling in groups. It is always important to tell your children that you will never, ever send someone to pick them up that they don't know.
Anyone with information is urged to phone Crime Stoppers on 1800 333 000.
Source: Herald Sun and Mentone Girls' Secondary College