How Vicks are Helping Aussie Families Beat the Cold and Flu Season with Vaporizers and Humidifiers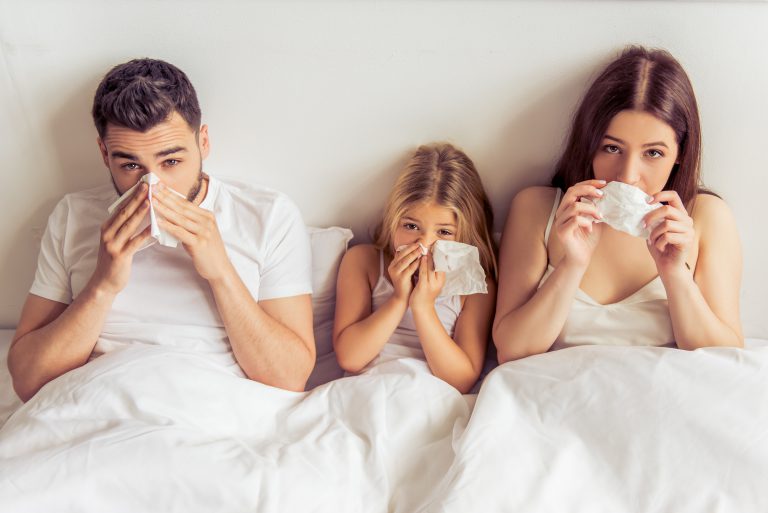 How Vicks are Helping Aussie Families Beat the Cold and Flu Season with Vaporizers and Humidifiers
Sponsored post
As the weather begins to cool, and we get closer to winter, more and more of us are falling victim to colds and flu. The cooler weather is characterised by less humidity in the air outdoors, and heating systems rob the air of its natural moisture in our homes too. Our lungs and respiratory tract depend on moisture to function effectively, so it is little wonder that we experience more respiratory related illness when the moisture levels drop. Unfortunately, colds are caused by 1 of 200 or more viruses, so they are almost impossible to cure. But fortunately, whilst letting the illness run its course, there are a few things that you can do to lessen the severity of your symptoms. Besides over the counter medications and rest, increasing the humidity levels in your home with a Vicks Vaporizer can keep the respiratory systems of your family moist and healthy and help relieve the mucus associated with cold and flu symptoms.
The Vicks Vaporizer
The beauty of steam inhalation is that it is fast-acting without any adverse side effects such as drowsiness or rebound congestion, (which is associated with many nasal sprays), and it can be used in conjunction with medication. The Vicks Vaporizer emits a warm, pure water vapour into the air, and is recommended for use during dry winter months as it provides the following benefits:
Warm steam loosens chest congestion, making it easier to expel
Relieves a dry, scratchy throat and persistent cough
Keeps the nasal passages moist
Helps prevent dry crusting in the nose
Relieves dry, irritated eyes and itching skin
Relieve symptoms of hayfever
Parents especially will be pleased to hear how Vicks have implemented new technology to ensure the safety of our little ones. The Vicks Vaporizer's design features large steam vents, which allows it to produce steam 25% cooler than conventional vaporizers for added peace of mind.
Vicks Vaposteam Inhalant
Vicks VapoSteam provides the refreshing fragrance of eucalyptus and peppermint for use in steam. The soothing vapours penetrate nasal and throat passages quickly and safely to gently soothe and comfort. This unique formulation can be added to the vaporizer cup or directly to the water of the Vicks Warm Steam Vaporizer.
Special Features
The refreshing fragrance of eucalyptus & peppermint for use in steam inhalation
Soothes and comforts for all night relief
A unique formula that can be added into the vaporizer cup or directly into the water
Dissolves in water
Gentle, strong, long lasting vapours
Trusted Vicks brand name
The Vicks Starry Night Humidifier
The Vicks Starry Night Humidifier is the ultimate in soothing comfort for children (and adults) of all ages. Using cool moisture technology, it creates a 24-hour flow of invisible moist air for easier breathing and a better night's sleep. Children will be transfixed by the Starry Night display – a tranquil starlight pattern projected on the ceiling. While the invisible mist assists comfortable breathing a starlit "sky" distracts and helps them drift off to sleep. Use the Vicks VapoPad scent pad to further comfort and soothe, with the gradual release of aromatic essential oil vapours.
Which one should you choose?
Both warm steam vaporizers and cool mist humidifiers have different strengths and benefits. As a general rule, Vicks Starry Night Humidifier is great for combating dry air, for hayfever and allergy relief and everyday wellness, while the Vicks Warm Steam Vaporizer provides therapeutic relief for cold, flu, croup and bronchitis symptoms.
What are Parents Saying About the Vicks Vaporizer, Starry Night Humidifier and the Vaposteam?
We recently invited 3 parents from the Mums Lounge community to review the Vicks products for a month with their family, and then join us to share their thoughts on how effective the products really were.
Check out what our reviewers had to say when we caught up with them for a chat on film. You can read their full reviews below.
Sarah Grose:
When my family is hit by colds and flu we all suffer from lack of sleep, which leaves us feeling flat and tired, and sore from coughing and blowing noses, etc.
The whole family suffers (even those who aren't sick) which makes for a very grumpy family till it is over.
I have used vaporizers before, I love them. I set the vaporizer up in the corner of the kids room so that both booths could benefit from it. The eucalyptus and peppermint Vaposteam really help calm the boys and got them quickly to sleep… also helped clear the passages for better sleep
I've never thought to use a humidifier. I love putting the Vicks Humidifier on daily to keep the lounge room humidified and keep away allergens and germs. I'll continue to use the Vicks Vaporizer because it really works! And I would love one of the Vicks Humidifers in my classroom also as I am a teacher of year 2's and I think it would help a lot. I'll definitely be using the Vicks Vaposteam especially now the cold season is on us to keep illnesses to the minimum and will be recommending all products to friends and family because as I said, they are easy to use and really do work.
Marie Hawkins:                     
My daughter tends to get coughs throughout the year, especially in winter and spring, which makes it difficult for her to keep up with all her school and co-curricular activities as she is often tired from being up all night coughing.
I'm often up all night with her too, trying to find ways to ease her coughing and get her to sleep. So I find when she has a cold it can lead to all of us feeling run down and exhausted throughout the day.
I've used a vaporizer before but I found that the Vicks version was easier to use and clean. Before trialing the Vicks products I had never used a humidifier before as I didn't know too much about them or their benefits.
I set up the vaporizer on the floor of my daughter's room, about a metre away from where she was sleeping. It provided great relief for my daughter when she was feeling unwell and I'd love to see how it could help me and my husband as well.
The Vaposteam helped the benefits of the Vaporizer last much longer throughout the night. The fragrance was great so we would definitely continue to use it with the vaporizer. Compared to other remedies I have tried I think it was really beneficial in preventing any colds or coughs from developing into something much worse.
The Vicks Starry Night humidifier was a really great option for night time because it has a sleep mode that meant it would help my daughter sleep without making too much noise. This gave us peace of mind throughout the night cause we were all able to get to sleep easier too.
I will definitely recommend the Vicks vaporizer to friends and family, especially those who have kids who tend to have problems breathing. And the fragrance of the Vaposteam was a really great added extra so if they are looking to purchase the vaporizer I would definitely recommend buying the Vaposteam to go with it. The humidifier is a good option to help friends and family with big families who need to make sure everyone gets a good nights sleep!
Steve Marks:
With five children in our house coughs and colds throughout winter and season changes are common and my youngest two also suffer with asthma. Hayfever can also be an issue at different times during the year.
Illnesses and allergies can make day to day life trickier, especially for the kids who are at school every day as they can easily pick up colds and coughs from other kids.
When one of the kids gets a cough, it keeps them up all night and it means my wife and I normally don't get any sleep either because we're constantly checking on them. We often find our other kids are kept up too and it can be so easy for these coughs and colds to be passed around the family.
We have briefly used a Vaporizer but not for an extended period of time because it wasn't something we really knew much about. We've never used a humidifier previously because we didn't really know much about them or their benefits. We set up the vaporizer on the floor of the kids' bedroom so that it wasn't directly facing the kids in bed, and when we tried the humidifier we put it on the table because the kids loved seeing the star projection on the ceiling.
The eucalyptus and peppermint fragrance on the Vicks Vaposteam was really soothing, adding in an extra level of comfort so we would definitely continue to use it with the vaporizer. It was such an effective way of helping settle the kids when they were feeling congested and when they were kept up all night coughing, as normally we have to try a number of different remedies before we can find a way to help them. For our young ones who have asthma the humidifier really helped ease their breathing and it was great to see how much of a difference it made while we were trying it out in the winter season.
Now that we know it's effective in helping with coughs during the night, the Vicks Vaporizer will definitely be a future option for us. I have no hesitation in recommending these products. They are especially great for our friends who have young kids because these products can be used for kids under 2 years of age.
Vicks Warm Steam Vaporizer RRP $71.49
Vicks Starry Night Humidifier RRP $84.95
Vicks Vaposteam Inhalant RRP from $9.49 for 100mL
Vicks Vaporizer is available at pharmacies, Priceline, Baby Bunting and Big W, and Vicks Starry Night Humidifier is available at Baby Bunting.
Giveaway 
We have 3 x Vicks "Cold busting prize packs" valued at RRP $106 up for grabs.  Each prize pack includes a Vicks Warm Steam Vaporiser, VapoSteam Inhalant 100mL and a Vicks Speed Read Digital thermometer.
Enter below for your chance to win! Good luck!
a Rafflecopter giveaway