A Mother Arrested For Leaving Her Sleeping Baby Outside A Restaurant In NY Tells Her Side Of The Story!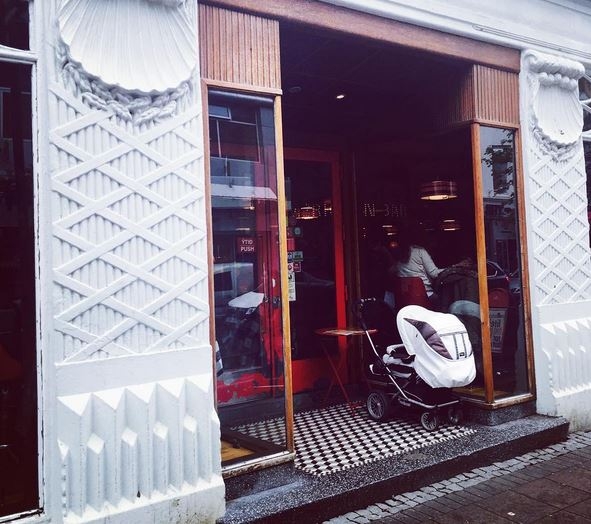 A Mother Arrested For Leaving Her Sleeping Baby Outside A Restaurant In NY Tells Her Side Of The Story!
Twenty years ago a Danish woman visiting New York left her sleeping baby outside in a pram while dining in a restaurant with her boyfriend. The decision seems foreign to Americans yet is common place in many Scandinavian countries like Denmark.
Anette Sørensen is ready to set the record straight about the event which saw her  arrested and thrown into jail. In 2012, she published a novel based on the experience, A Worm in the Apple, in Denmark, and she has just launched a Kickstarter fund to get it translated into English.
Speaking to the New York Post the mum says, "It's a way of getting back what I never got and to tell my side of the story."
The incident happened back in 1997 when the then-30-year-old aspiring actor had gotten pregnant while studying theatre in New York City. She had flown to America from Copenhagen to introduce her 14-month-old daughter Liv, to the baby's Brooklyn-based father Exavier Wardlaw.
The couple decided to have a drink at a Dallas BBQ in the East Village which is where she decided to leave little Liv outside sleeping in her pram. A practice that is very commonplace in Denmark.
"I had lived in New York during school, so, of course, I knew that I didn't see prams all over the city," said Sørensen. "But I had been living in Copenhagen, I had given birth to my daughter in Copenhagen, I was raised myself in Denmark. That's just how you do it in Denmark."
Prams are lined all over pavements in Denmark as parents think nothing of leaving their sleeping babies outside in their prams. It's a very common practice. Walking around Copenhagen on any given day and you'll come across dozens of strollers on footpaths. While some are obviously empty, many contain bundled up babies or toddlers.
In Norway and most other Scandinavian countries, children nap in the outdoors starting as young as two weeks old. Research suggests the cold temperatures promote better daytime sleeping and can also increase the duration of sleep. Napping in the fresh air is said to promote health in their infants with benefits such as kids being more energetic, able to sleep better through the night, and capable of snoozing in any environment.
"People live in fear in the US. Children are not allowed to play in the playground alone," said Sørensen, who now lives in Hamburg with her husband, Mike, and their two teenage children.
Sørensen says she was able to see her baby clearly through the glass window and despite diners at the restaurant saying the child had been crying she says that is utter rubbish.
"The first time she woke up was when the officer took her out of the pram," she said.
Initially, the first two officers on the scene were going to let her leave with the baby. She went into the restaurant to quickly pay the bill, but then a third policeman arrived.
"I said, 'I'm leaving now,' and he said, 'No, you're not: You're arrested,'" she said.
"It was unreal … I did not break any kind of law. I never, ever thought this could happen."
The couple was charged with child endangerment and disorderly conduct for yelling at the policemen. Sørensen subsequently spent 36 hours in prison and Liv was put in foster care by the city's Administration for Children's Services for that time.
"For every Dane it was a nightmare because we are used to living like that," said Sørensen.
Despite everything, Sørensen said she wouldn't change her parenting approach. "Of course, you should be allowed to put your child outside when you're sitting behind the window and you can see it," she said.
One of the police officers who was present that night tried to explain to the mum that NY was a very busy and dangerous city. Not the kind of place you should leave an unattended baby. "I told her that, you know, anything could happen to this child," Officer Neil Pero said, "that there was the potential that a car, some kind of vehicle, might hop the curb."
Feature image: Jessica Rowe Instagram