Mum Asks Son To Try Condoms On For Size So She Knows Which Ones To Buy Him!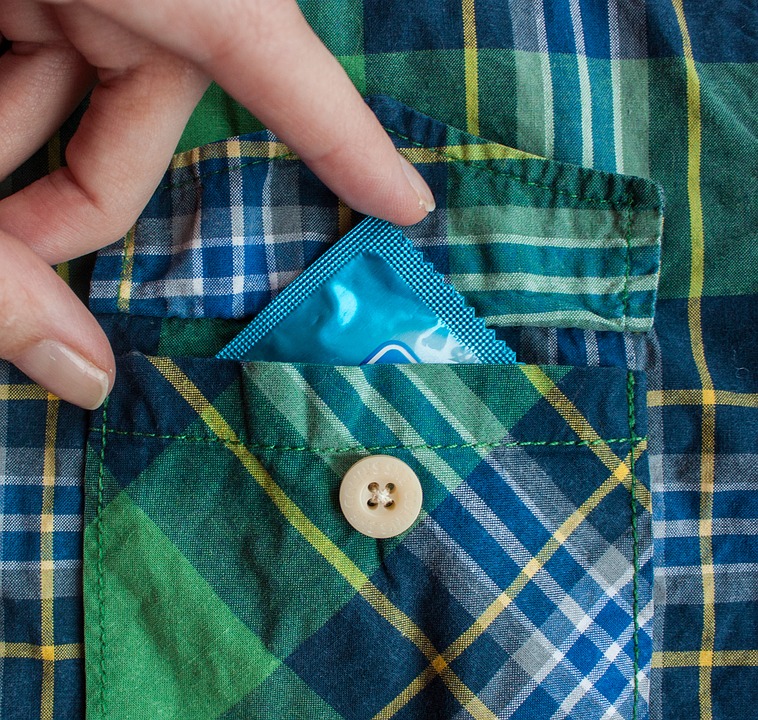 Mum Asks Son To Try Condoms On For Size So She Knows Which Ones To Buy Him!
Here's a story for you that is definitely a case of 'too much information.' In fact it's creepy and just plain weird if you ask us!
A young man wrote into Reddit recently to ask for advice on how to handle his mum who is getting a bit too involved in his sex life. The 18 year old freaked out when his mum suggested he try on some condoms for size so she knows which ones to buy him for college.
Yes…you read that right!! He was asked to TRY ON condoms. He explained that his mum wanted to have the chat before he went away to college.
In the since deleted Reddit post he said that his mum decided to have the condom talk before he went to college, saying that as his mother "it is her job to protect me from STDs."
She felt that the best way to do this was to get him to try on condoms for the right sizing. "She then proceeds to tell me to go put it on and let her know if it fits," he wrote.
Now correct me if I'm wrong but doesn't the 'appendage' have to 'change' before you can properly determine the size?!!
Understandably the boy was mortified at his mum's request and wrote in to ask for some much needed advice. "I was taken aback and quite frankly, I was speechless as a result of this conversation that was taking place," he wrote. "Can someone please give me some advice here, I have no idea how to tell my mom that she needs to take a few steps back and that it's not ok for her to basically ask my size."
Some commenters thought the mum was absolutely spot on for looking out for her son and thought her actions should be commended.
"Your mother wants to make sure your protected in college by supplying you condoms. She isn't asking to WATCH is she?" one said. "If you're already sexually active tell her the brand and size, if you're not, having the correct size can prevent pregnancy and STDs. She's your mom, she washed that penis. Tell her and take the free condoms or tell her you'll take care of it and make sure you get the right size."
Another agreed. "One thing adults know that kids don't is that you need to take your sexual health seriously. Yeah, yeah. I know you can't imagine a world where a naked girl is touching your bing-bong, but it happens to uglier guys than you, and condoms are cheap easy to carry. Better to have and not need than need and not have."
"Your mom sounds pretty cool," a third person commented. "Honestly just tell her you think it's a bit weird but if she wants to buy you a college condom starter set let her. I wish someone told me size matters with condoms. I just figured white guy=normal condoms. A year of rather dull sex later I figured out that they were cutting off circulation so I didn't feel much. Just measure your (expletive) man!"
While the majority thought the mum was just plain weird and that the boy should just go out and buy his own damn condoms!
"Tell her that you will use protection and you'll buy it yourself since you are an adult," one commenter advised.
"Not gonna lie, I read that title and pictured you guys in a full changing room set up and I'm still cackling," another person wrote. "Just tell her politely but firmly, 'I know what I'm doing, I've had sex ed. I don't really feel comfortable talking about this but I appreciate what you're trying to do. Just know that I'm very safe and very aware.'"
"Why would she want to know that?" a third person asked. "Aren't you supposed to get your own condoms? Or is she planning to buy them and send to you in college?"
What do you think? Is this mum's heart in the right place or is it a case of TMI and is best left up to the son and his potential partners to choose and buy condoms?!
Images: Pixabay