Mum Who Attempted To Crowdfund A Trip To Disneyland For Her Kids Has Relaunched The Campaign!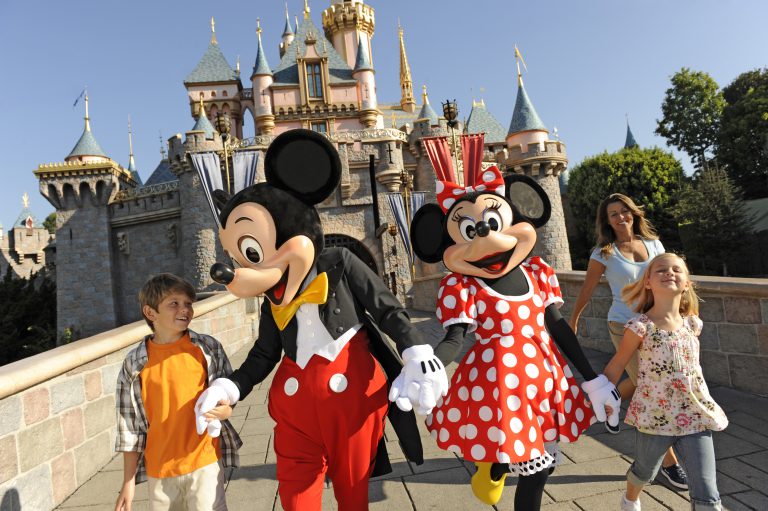 Mum Who Attempted To Crowdfund A Trip To Disneyland For Her Kids Has Relaunched The Campaign!
A single mother of two recently set up a crowd funding campaign to help take her two daughters to Disneyland.
Nikki Smith put up a GoFundMe page which asked for $8000 to help with paying for the trip for herself and her 10 and 12 year old daughters. The idea was quickly slammed by critics who said it was 'inappropriate to try and fund a holiday this way.'
After much criticism in the media and online, the UK mum took down the page which had only managed to raise $16.
The 33 year old has since had a change of heart and her campaign is now back up and running.
"I am not a bad person," she wrote. "I also am not asking people for their hard earned money, people have a choice."
Smith has made sure people know that while her story has been splashed all over media outlets she has not been paid a single cent for her story.
"I need to add that I did not sell any story and have received no money from any of the newspapers," she explained.
Defending her choice to relaunch her GoFundMe page Smith said there is no way she would be able to save the money herself to take such a trip to Disneyland. Especially since she is unable to get more shifts at the hospital where she works.
"I work 2 nights a week at our local hospital as this is all I am able to do ATM because of childcare and contract hours," she wrote. "I love my children and my job, I'm a carer and I haven't been able to get anymore hours at work, nights are not easy to come by, I do try."
Her daughters are her life and Smith says she would love nothing more than to thank them with the amazing trip.
"I have been blessed with the most amazing , kind , loving and caring daughters , they are my best friends and my life , my girls are 10 and 12. They are so helpful , animal loving and rays of sunshine , I want to show them how much I appreciate and love them."
Smith also pointed out that the family had lost two special people in the last few years and the trip would give her daughters something to look forward to.
Smith doesn't regret starting the GoFundMe campaign but she does admit she should've done her homework to find out how it all works.
"I have never used go fund me before so I should have looked into it more. I thought this section of the website was for funding hopes, dreams and wishes, and I believed go fund me was a chance to raise money for anything, I looked in the category and a lot of people were doing similar things , even raising money for breast enhancements and cars , Also I know people who have funded their own holidays this way," she wrote.
People have responded more positively with the single mum's relaunch and this time her Disneyland fund is sitting at roughly $741.
One person who donated wrote: "Nikki and girls, From one single mom to another I wish you all the best. I hope that humanity will redeem themselves now that you have relaunched your campaign. There is no shame in saying you need help."
Smith says she never meant to hurt anyone by asking for money.
"I never meant to upset anyone. I'm traumatised by the abuse and negativity I have received and only put this back up because a lot sic of people said I should. I haven't hurt anyone and I was only trying to fulfil my children's dreams," she wrote.
Photos: Google images