Mum Decides To Tell Kids When She's Having Sex With Husband So They Can Leave Her Alone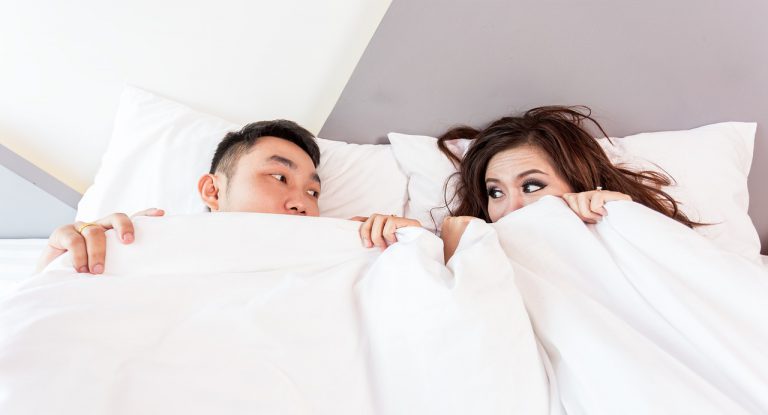 Mum Decides To Tell Kids When She's Having Sex With Husband So They Can Leave Her Alone
A woman is wondering whether she's scarred her kids for life by deciding to tell them when she's having sex with her husband to ensure they get left alone. What do you think? Good idea or no?
After endless months of lockdown, American mum-of-two Jamie Cohen, realised that if she and her husband were going to have any chance of a sex life during a a pandemic, they would have to be completely honest about it. And while it sounds mortifying to tell your kids you're about to have sex, Jamie says the plan worked surprisingly well.
"Have fun and make good choices!" our 8-year-old son calls through a fit of laughter as I usher him into his bedroom.
"Don't do anything I wouldn't do!" our 11-year-old daughter calls from her room across the landing, also laughing so hard she's having trouble getting the words out. I'm laughing, too. It's a normal weeknight in pandemic quarantine, and my husband and I are about to have sex," writes Jamie on Huffington Post.
"Prior to the pandemic, I preferred to have sex with my husband when the kids were out of the house. That's not to say that's the only time we had sex, but it was the only time I could relax enough to truly enjoy it. When the kids were at a friend's house or at school, I felt like we could take our time. Enjoy each other's company. Luxuriate in the afterglow. Those moments reminded me of our garden apartment in Brooklyn and the days we shared there in our 20s after we first moved in together. We would have sex, take a nap and have sex again (or maybe just take a really long nap and then get takeout). I love my kids, but I miss those days."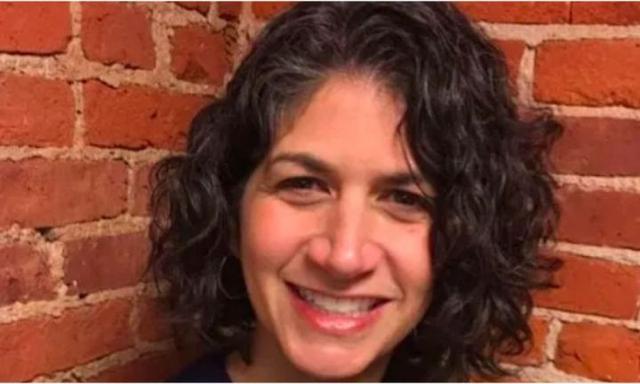 While Jamie says they did manage some sexy time while their children were at the house – she just never felt like she could relax.The couple do have a lock on their door, so it wasn't that Jamie was worried about the kids walking in. Instead, it was simply the fact that she felt like they could relax and take longer when their kids weren't around.
"For the last 11 years, my husband has been understanding but also a little frustrated with my aversion to having sex while the kids are in the house. I couldn't explain why I was so afraid of them walking in on us or interrupting us in some other way, like knocking on the door or calling out for us. I have no traumatic memories of walking in on my own parents, unless I've buried them so deeply I can't remember them. And my husband and I have a door that locks, something my parents never had. The only memory that does stand out is a night in a hotel room with my parents and brother. I don't know how old I was, but I was probably around my daughter's age. I was jarred awake by the sound of a couple (in the next room? above us? across the hall?) having very loud sex. I pretended to be asleep. Everyone else did, too. They couldn't have actually been asleep, because the sounds were way too loud to sleep through," she explains.
After much discussion the couple decided to remove the stigma of sex from their family and decided it was nothing they should be ashamed of talking about or having.
"A few months into our self-imposed quarantine, a few months in which I felt like having sex with my husband was akin to sneaking around ― and not in the good way, like when you're 16 and riding on the back of the "bad boy's" motorcycle ― I decided to tell the kids exactly when we were having sex. I just couldn't hide it anymore. It felt too much like lying, and while I know we were under no obligation to tell them, we didn't have a good reason not to.
"If I close the door and turn on the fan in the hall, please leave us alone," I said. "We're having sex." They giggled. They squirmed. And then they left us alone. Our sex became less about making sure we did everything we wanted to do before we got interrupted and more about connection, just like it was all those years ago back in Brooklyn.
If we want to watch a TV show naked after sex, we do. If we want to talk for an hour before we take our clothes off, we do. Our time together is now about connection, and what couple doesn't need more of that, especially in these stressful times? If we were going to give up our grown-up nights out at restaurants and events, we were going to have good sex. And to have good sex, I needed to be transparent about it. That may not be everyone's preference, but it's one that's worked out well for our family."
What do you think? Would you tell your kids when you're about to have sex?
Images: Pixabay and Facebook