Mum Is Charged After Going Undercover as Her 13 Year Old Daughter to School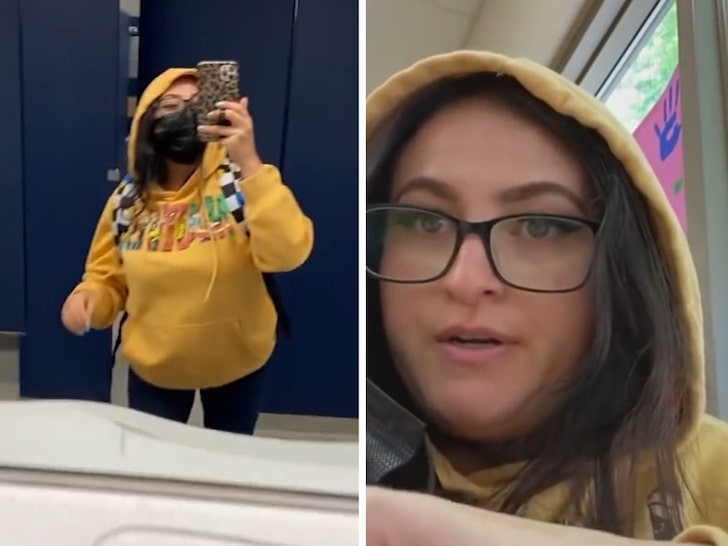 Mum Is Charged After Going Undercover As Her 13 Year Old Daughter To School
A mum who pulled off a social experiment of going to school as her 13 year old daughter has been arrested for criminal trespassing and tampering with government records.
Casey Garcia, a 30 year old mum from Texas dressed as her 7th Grade daughter in order to show how easily it was to get into the high school and pretend to be someone you're not.
Attending Garcia-Enriquez Middle School near El Paso the mum went full undercover undergoing a makeup routine and a wardrobe change to pull it off. Wearing a mask and hoodie certainly helped her go unnoticed as she managed to get through 85% of the school day undetected.
In the video, Garcia is seen walking through the halls, speaking to teachers, sitting in class listening to lectures, and even eating lunch in the school canteen. Yet no one notices she is in fact an adult.Dressed in a yellow hoodie, jeans, sneakers, glasses, and a black mask, Garcia documented her experiment in a series of videos on her YouTube page.

"Do I look like a seventh grader?" she asked in a video."No? Cool. Awesome."
Garcia finally got caught during last period class when the teacher asked "Julie" to stay after class and realised it wasn't her.
"Well, I finally got caught," Garcia explained. "I told them that I would go to the principal's office, so I guess we are going to see what happens."
After going willingly, the staff got the police involved who busted her for falsifying records and for trespassing. Garcia says she has no regrets in conducting the experiment as she really wanted to show how relaxed security was at her daughter's school. 
Following the incident, the school principal issued a letter to concerned parents reassuring them that the school were reviewing and revamping their security measures.
Garcia said "I didn't do this to ruffle any feathers and I didn't do this to out the school because I was never going to say what school district or what school it was — they put that out there themselves. We need better security at our schools. This is what I tried to prove. I don't mean to be curt, but I kind of feel like I proved it."She did indeed! Do you agree?

Images: Casey Garcia/YouTube