Mum Of 10 Under 10 Says Having More Children Is Not Out Of The Question!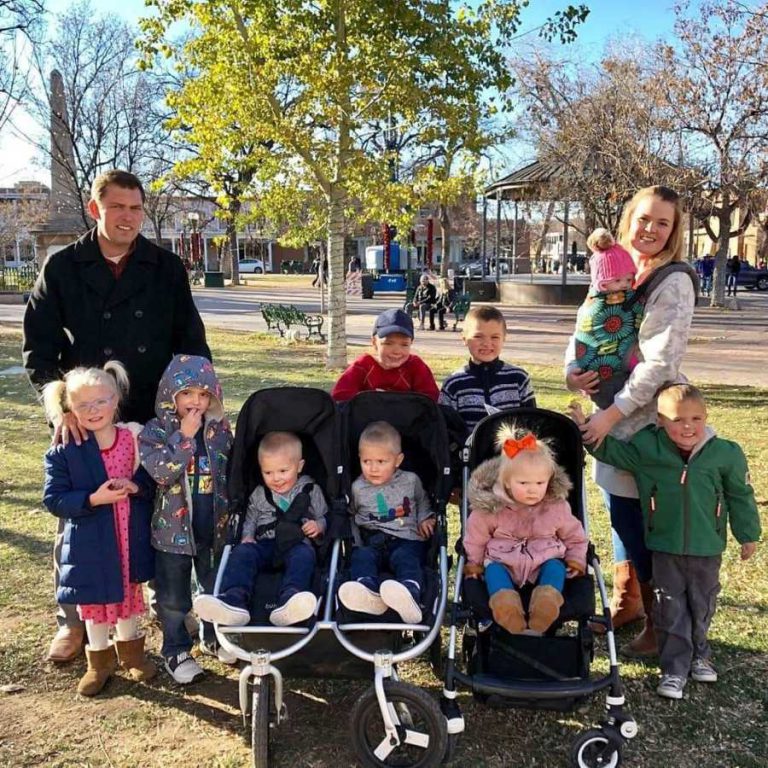 Mum Of 10 Under 10 Says Having More Children Is Not Out Of The Question!
Mum of 10 Courtney Rodgers shared her remarkable story of life with multiple kids on Love What Matters saying having more babies is NOT out of the question.
While many are shocked to discover Courtney and her partner are the parents of so many children they're even more stunned when told their ages.
"You don't look old enough to have ten children! Well, my oldest is only 9…! Besides having ten children (and counting), our family is known for having children super close in age. So close, in fact, that seven of them are the same age as a sibling for a certain part of the year. With one set of fraternal twins and three sets of 'Irish Twins,' our household is full of noise, messes, and laughter."
The 35 year old mum says she and her husband both discussed having a lot of kids as they both came from large family themselves.
"My husband and I are both the oldest of large families (6 and 10 children). We talked about children before marriage, but I don't think I ever wanted a certain number. I do remember my husband suggesting having 10 because his mother had 10. I scoffed and said I was 'too old.' My oldest child ended up being born just before my 26th birthday.
"God must have heard me laugh and in just under 10 years of marriage, we were blessed with 11 pregnancies. That includes seven singletons, one set of twins, two miscarriages, and one due here shortly. Is it tiring to be constantly pregnant? Thankfully, my body handles pregnancy well, and believe it or not, I still get thrilled with each positive test. I'm starting to recognize the early signs and usually get a positive test before a missed cycle. We can't surprise our family and friends though because by now, everyone expects the news. My husband isn't really surprised either because it's been a normal part of our entire marriage. I'm sure that sounds so foreign to most people, but since it's all we've ever known, the experience of going a few years without a pregnancy would be extremely foreign to us."
And while most of us would probably shudder with fear at having so many children around the same age, Courtney says it's a actually a blessing and makes parenting easier.
"One of the perks of having so many littles is having more than one child on the same mental/physical level. Because of that they usually play well together and enjoy doing the same things. Another thing I enjoy is all the excitement we experience at Christmas, birthdays, and family trips. I actually gave birth to a party!"
Of course the question the couple get asked a lot is whether or not they would consider having any more children- and guess what? They haven't ruled it out altogether!
Wowzers! What an amazing story! I promise never to complain about having just ONE set of twins ever again!
Images: Courtney Rogers Instagram