Mum Of Quads Shocked To Read Hateful Comments After Sharing Photo Of Her Stretch Marks!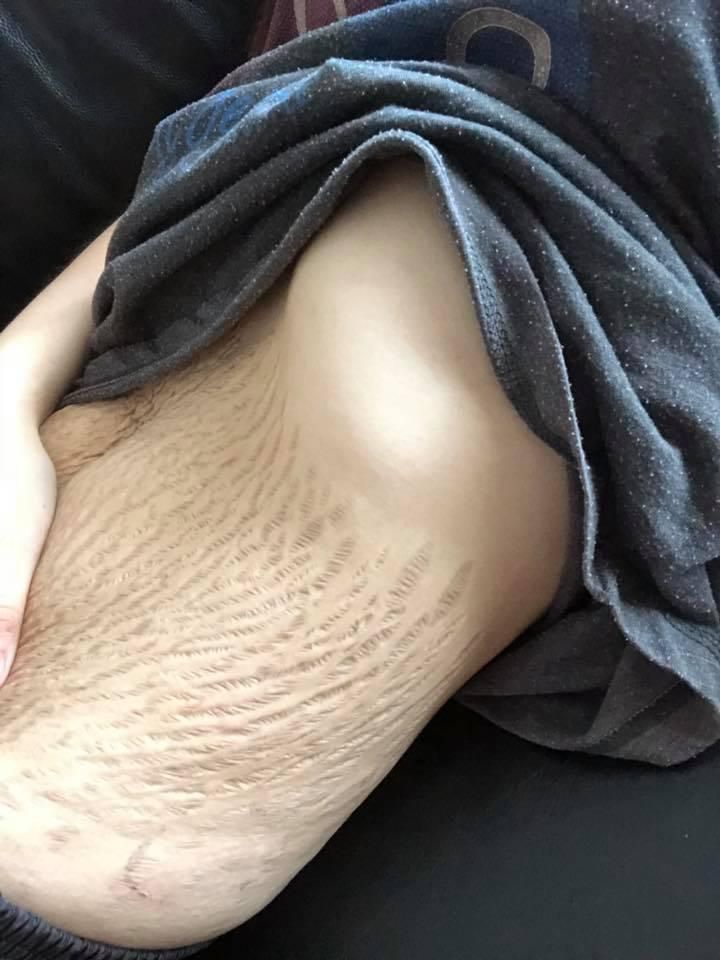 Mum Of Quads Shocked To Read Hateful Comments After Sharing Photo Of Her Stretch Marks!
A mum took to Facebook recently to share an untouched photo of her stomach after having quads two years ago in a bid to highlight the changes childbirth and pregnancy can inflict on a woman's body.
In the photo, Doreen Ching,23 from Johor Province in Malaysia, shows the stretch marks across her stomach which were a result of having her four gorgeous children Jensen, Jayden, Jasper and Jazreel.
Doreen says she has finally accepted the way her body looks after having children but admits this wasn't always the case. She recalls a friend telling her that her body would be "ruined" after having children.
The young mum captioned the photo of her stretch marks, saying: "Only 21 at the time, I wondered how I would be able to accept my stomach looking like this for the rest of my life. The first thing I did after leaving the delivery room was to look at my stomach and cry."
It's taken a while for the young mum to accept the way her stomach looks now but she's come such a long way that she's even shared a snap of herself in a bikini taken after having kids. Sharing the photo, she wrote: "My stomach doesn't matter."
Since uploading the photo to Facebook she has seen an outpouring of support for her honesty from most people, but not all.
Doreen says she was horrified by some of the comments people left on her photos: "Many told me I looked ugly and disgusting, and that they wanted to vomit. Some men said it was all the women's fault for wanting to have so many kids."
Admitting there was "no amount of surgery or money" which would give her her old body back, she tagged her husband, Toh Yang Ming, in the photo saying: "Give me back my stomach!"
The post, which was written in Mandarin, quickly went viral with over 12K shares and 23K likes and apart from the hateful comments there was also an outpouring of support from other parents who praised her for having the 'bravery' to share the 'beautiful' snap.
In a final comment to her followers, the young mum sent out a message to everyone pleading with them to stop the body-shaming of women and mothers in particular.
"Please respect the women of this world, such as your mother and your wife, who manage childbirth and still work. Can you do that?"
Images: Facebook