Mum Sees The Funny Side Of Toddler's Inappropriate T-Shirt Slogan!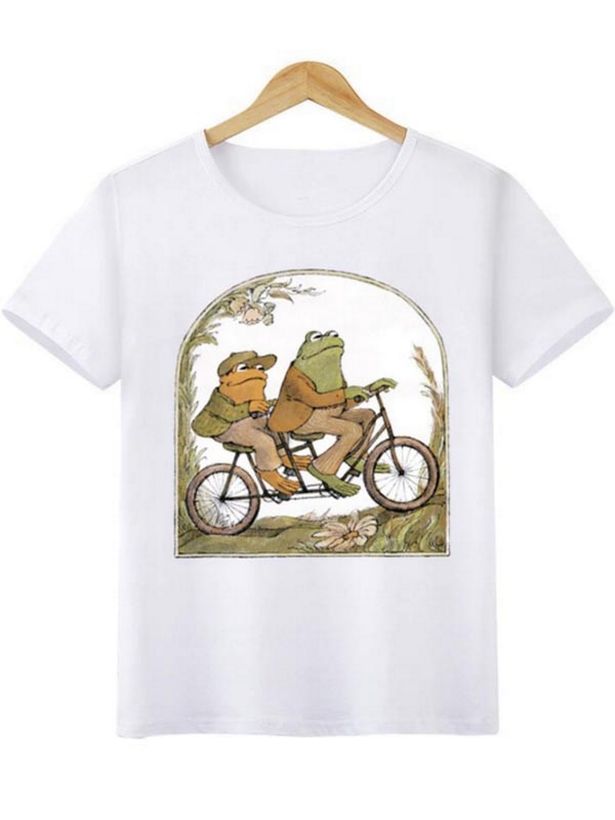 Mum Sees The Funny Side Of Toddler's Inappropriate T-Shirt Slogan!
Online shopping often comes with it's share of risks and mishaps so it's no surprise one mum received an item she wasn't really expecting!
Illinois mum, Kelsey Dawn Williamson, jumped on AliExpress and ordered her three year old daughter Salem a seemingly innocent t-shirt featuring an illustration of the lovable Frog and Toad characters riding a bike together. When she chose it online there was no caption, no wording, nothing! Just the image and for 3 pounds including postage it was a no brainer really.
Except what she thought was an appropriate t-shirt for a three year old turned out to be anything but! As it turns out, Frog and Toad are a pretty popular and frequently photoshopped meme, and "F*ck the Police" is one of the more popular sayings. AliExpress sells the meme shirt which also comes in a kids size for some weird reason! So imagine Kelsey's shock when she opens up the package and finds the image emblazoned with the highly inappropriate phrase.
So what does she do? What every normal parent would. Gets her kid to pose in it and posts the image all over Facebook!! Seriously, we are dying over this.
The image was shared on the mum's Facebook page along with this caption:
What I ordered VS what I received.
I fucking love China. I cannot stop screaming. WHO DOES THIS.
Editing because I've seen some nasty attitudes: SALEM IS 3 AND CAN'T READ.
I DID NOT BUY THIS. THIS IS WHAT I WAS SENT.
NO, SHE WONT WEAR IT IN PUBLIC.
"Why would you take a picture??" YOU WOULD TOO, DONT BE A LIAR.
Editing one more time: SHE SEES SPECIALISTS FOR HER WEIGHT. SHE CANT HELP IT. I CANT HELP IT. MY HUSBAND CANT HELP IT. IT IS OUT OF OUR CONTROL. JUST LAUGH AT THE FUNNY SHIRT.
Hahahah! ""F**k the police" definitely isn't the sort of phrase you want your youngster to become acquainted with. Love that they saw the funny side in their mishap and shared it with the rest of us.
Have you had an embarrassing online purchase recently?
Images: Facebook