Mum Slammed After Demanding over $125 from Guests to Attend Son's Birthday Party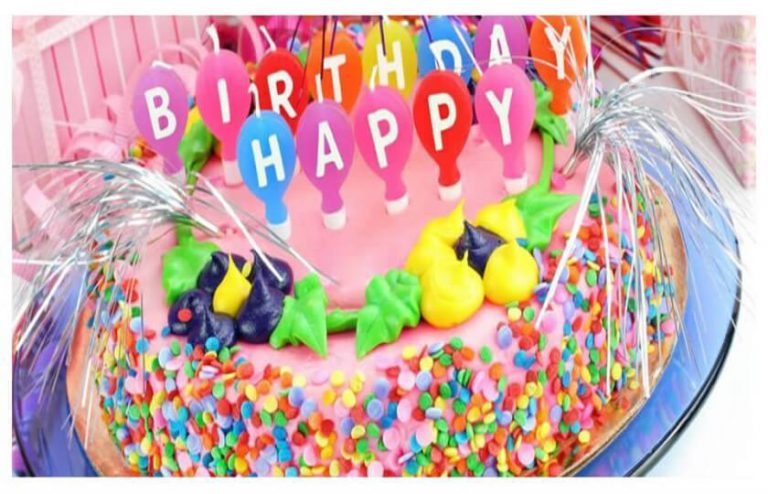 Mum Slammed After Demanding over $125 from Guests to Attend Son's Birthday Party
You know, sometimes when mum-news like this crosses my desk, I often think to myself that on a surface level the stories might seem to be outrage-bait or making fun of glorifying bad behaviour. But I think it is kind of like when we love to watch those awesomely trashy Real Housewives-type shows in that they teach us valuable lessons too. They teach us how not to behave in certain situations.
They teach us which lines are not to be crossed. They teach us what is socially acceptable and what isn't. And more importantly, they serve as a bit of a warning for people who think they can push those boundaries and get away with it, or at the very least, what people might think of them if they do.
The latest in How Not To Organise Your Child's Party news is surprisingly pushy and, as this mum explains in her post to mum forum Mumsnet, "grabby". FurCoatNoSnickers asks if she's being unreasonable to…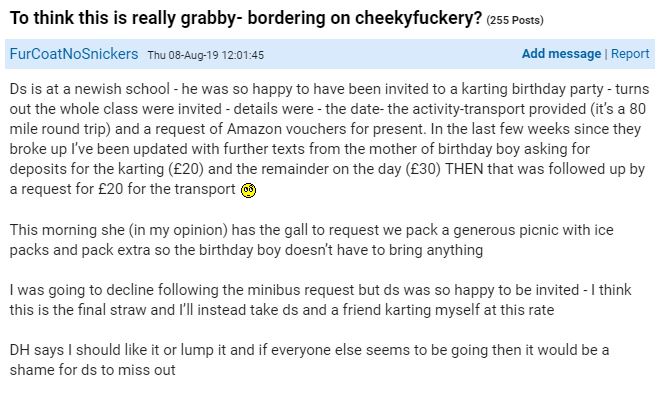 Okay, first of all, cheekyfuckery is my new favourite word.
Secondly, a quick check with my good friend Mr Google reveals that £70 is pretty close to $125 Aussie dollars right now. Add to that the Amazon vouchers and the "generous picnic with extra" and you have a group of rather pissed-off British mothers who are likely tut-tutting among themselves and then considering finding the cash so as not to appear impolite.
Fellow Mumsnet users were totally behind her decision not to go, agreeing that they would not let their children attend.
"She is without question, a cheeky fucker! Ordinarily, I would decline on account of the ridiculousness but you say he's at a new school… that does make a difference. If going to this party is going to help him make friends and settle in then I might have to suck it up and just seethe privately," wrote one boardie.
"She essentially wants everyone else to pay for her son's birthday. No way would my child be going," added another.
"I would be so annoyed at this. It's not a party. A party doesn't mean other kids having to pay to attend. It's horrible for her to drip-feed all of this too after you have accepted," commented a third.
Others even accused the mum of trying to make a profit from her son's birthday."Wow!! I agree, sounds like she may be making a profit I wonder is she has form for doing this type of thing?" wrote one mum.
A second said: "She must be planning on a massive profit. No way would go karting and transport for 30 teens cost over £2k ($3,500)."
It might be common sense for most of us to realise that we shouldn't be charging our children's guests to attend their birthday parties, but if it isn't, you have now been told.
People don't like it and will call you a cheeky fucker behind your back.
Source: Mumsnet