Driver Slammed for Wedging Flat Screen TV on Top of Child in the Back Seat of BMW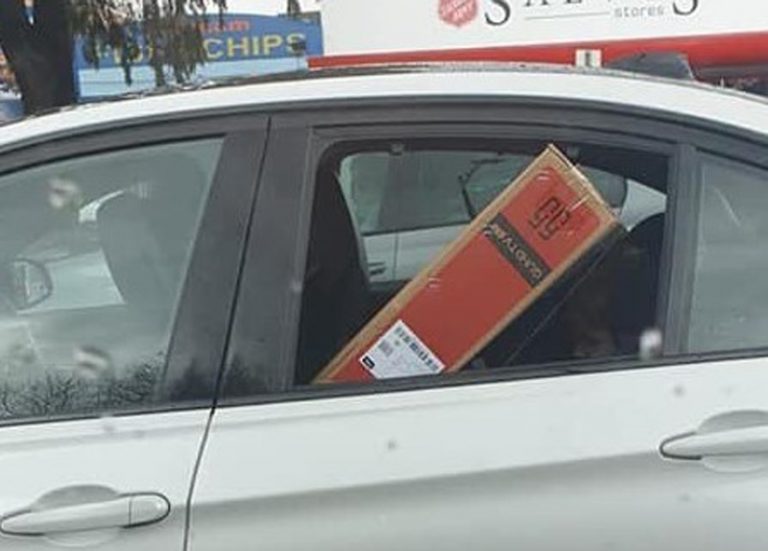 Driver Slammed for Wedging Flat Screen TV on Top of Child in the Back Seat of BMW
A Victorian driver has been slammed on social media for squeezing their brand new 55-inch flat screen TV in its box into the backseat of their car, wedging it in on top of a child strapped into their booster seat.
The box was clearly too big for this cargo option as the window had to be wound down for the corner of the box to stick out in order for the door to be shut. This must have annoyed the new owner as it was raining and the car was a late model BMW.
Still, this was all preferable to spending a further $50 to have the telly delivered.
These images, posted to the Facebook page Downshift, have attracted hundreds of likes, shares and comments. The white BMW was spotted in Mitcham, in Melbourne's eastern suburbs.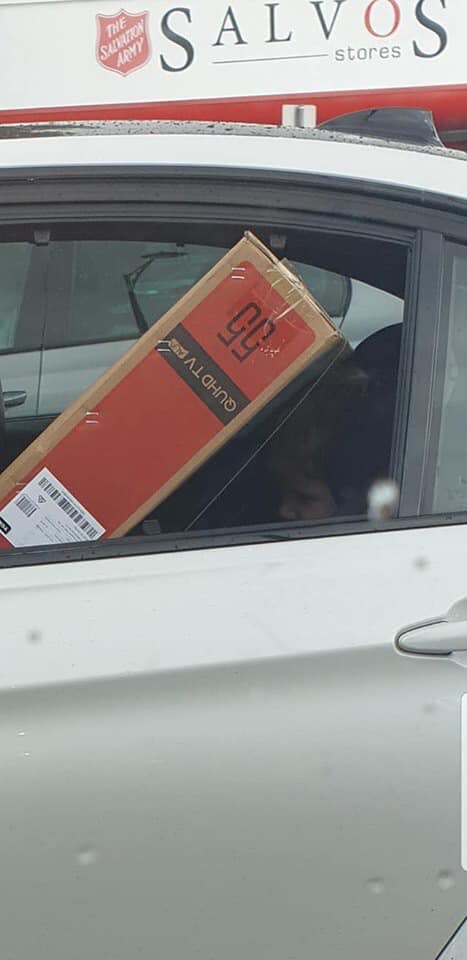 "If you think this is alright, then you obviously don't have kids," Downshift wrote in their comments. "And that's probably a good thing."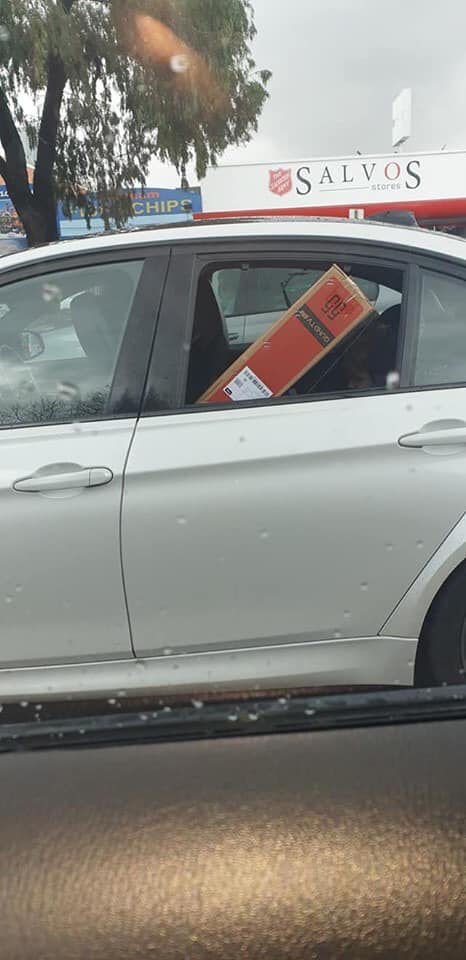 Facebookers agreed, criticising the BMW driver for their actions.
"This is not cool," one person said.
"No problem if the back seat was empty. Pretty fucked up loading like that with a kid in the back seat," another person added.
A third wrote: "Ever thought that he wanted it that day and didn't want to wait till next Wednesday when they will deliver some time between 9am and 2pm?"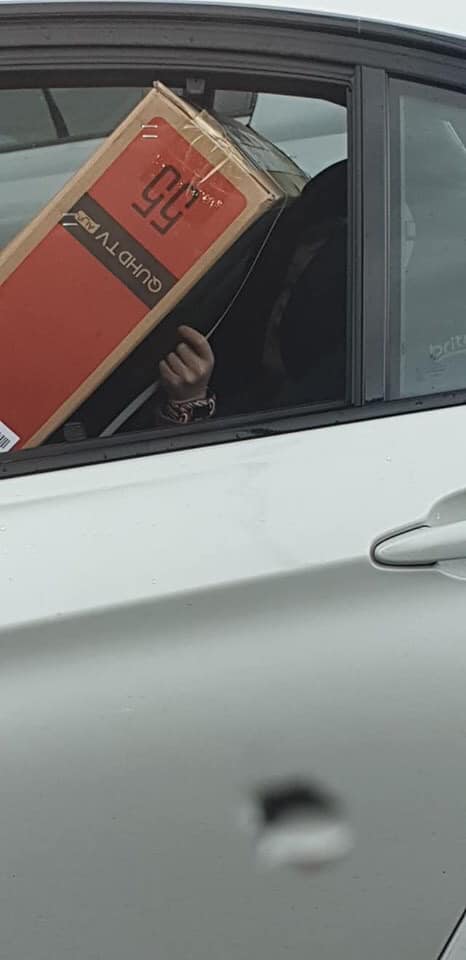 But others disagreed, saying the child was safe in the back seat.
"Pfft, I've been through worse as a child when it came to my parents loading the car," one person said.
"Kids or not, you do what you gotta do. It's a minor discomfort but in the end you're still saving some cash," another person said.
"He'll be fine," said a third user.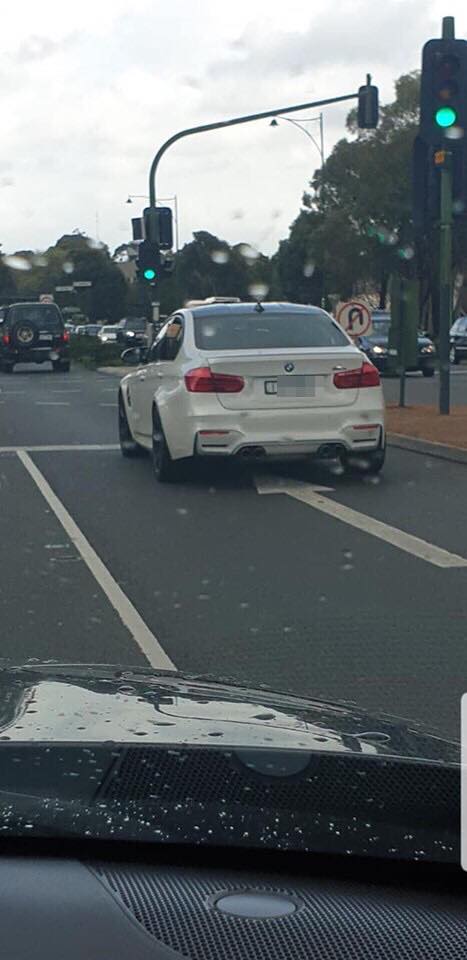 What do you think? Is this something you might do to save some cash? Maybe they were just heading home a few minutes away from the shop? What do you think? Let us know in the comments!


Source: Facebook/Downshift