Everything is Awesome: Forza Horizon 4 LEGO Speed Champions Review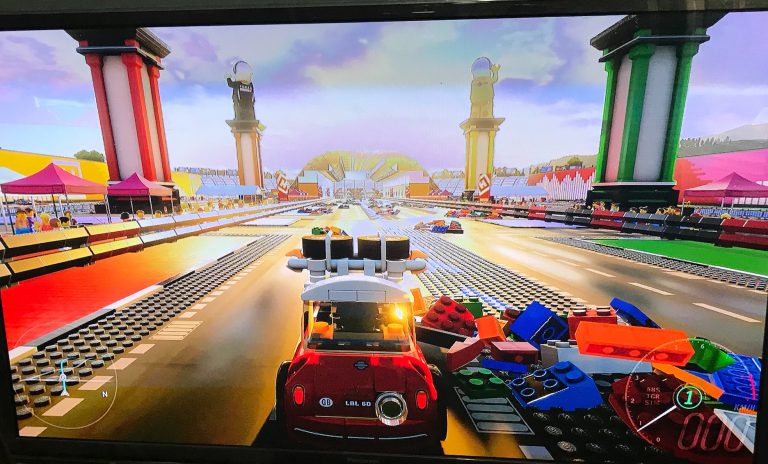 Everything is Awesome: Forza Horizon 4 LEGO Speed Champions Review
I'll be honest. I love nothing better than a lazy Sunday afternoon with a roast cooking in the oven, the school uniforms drying on the line, and my family gathered around the table to play a board game, or around the Xbox One to play a game, or watch a movie. What's family life without a bit of healthy competition, right? After a busy week of work, school and sports it's nice to spend a couple of hours of downtime together.
Last weekend, I purchased the LEGO Speed Champion expansion from the Microsoft Store online for Forza Horizon 4. My children have LOVED Forza Horizon 4 since their Grandfather introduced them to it, although it is widely acknowledged by all that I personally 'suck' at it! (Charming!) Being a family of LEGO lovers, (because, hello! Who isn't?) I was keen to see if the new LEGO Speed Champions add-on would live up to the hype.
The Forza Horizon 4 LEGO Speed Champions LEGO Valley
The LEGO Speed Champions expansion for Forza Horizon 4 lets you explore, as you've probably guessed, a whole new LEGO themed world. LEGO Valley is a LEGO themed amusement park world that comes complete with unique landmarks including an entire LEGO city called Brickchester, Falcon Speedway and the 'Super Mega Awesome Adventure Stunt Park.' As you might expect from a LEGO themed world the visuals are fun and brightly coloured, just like real LEGO bricks. Other landmarks to look out for, that my children particularly enjoyed, are the airport, the UFO crash site and the pirate cove. But, we're sure there is much more to discover too!
Tip: You can 'fast track' to this new LEGO world within 10 minutes of starting the game. To do this, choose 'fast track to LEGO Speed Champions option from the main menu.
The LEGO Vehicles
The LEGO Speed Champions let you get behind the wheel of three life-sized vehicles modelled brick for brick from actual LEGO kits, and your player avatar turns into…you guessed it…a LEGO mini figure.
The LEGO vehicles you can look forward to driving are:
1964 Mini Cooper S Rally
The Mini Cooper is automatically added to your garage after completing the prologue stage of the game. The game features three engine and power upgrades for you to modify your mini cooper as your progress through the game.
Ferrari F40 Competizone
You'll need to collect 600 bricks to unlock the LEGO Ferrari F40. After almost 2 hours of playing, we are very close! Maybe next weekend we'll crack this Italian powerhouse.
McLaren Senna
Whilst the game does allow you several opportunities during the first few hours if play to get behind the wheel of the much coveted McLaren Senna, you'll need to earn 2600 LEGO bricks to unlock this performance vehicle and own it for yourself.
They are quite literally the most realistic looking LEGO model ever put into a game! Plus, as you drive around crashing into things it falls apart just like real LEGO bricks would.
Discover LEGO Brick Challenges and Become a Master Builder
The single player experience also allows player to embark on a new LEGO Brick Challenge Campaign, that rewards free exploration and allows you to build. Master Builders House as your collection grows. Although parts of the house are built automatically as you collect bricks, meaning players don't get to actually creatively build their own house, my children are still really enjoying seeing their hard work rewarded and their house build progressing.
The Verdict
When it comes to LEGO, we have to agree…everything is awesome, and the Forza Horizon 4 LEGO Speed Champions is no exception. Already Forza Horizon 4 fans, the LEGO Speed Champions extension opened up a whole new world of play. The visuals are fantastic and the attention to detail, even down to being able to see the word LEGO etched on the individual bricks, made it really feel like we were driving around a world made of LEGO. And yes…its totally as much fun as it sounds!
We still have so much to discover in LEGO Valley, but we totally recommend it for family's looking for a fun gaming experience the whole family will love!
What Xbox One games have you found are great for the whole family?