Mum Is Slammed For Straightening Her Daughter's Hair!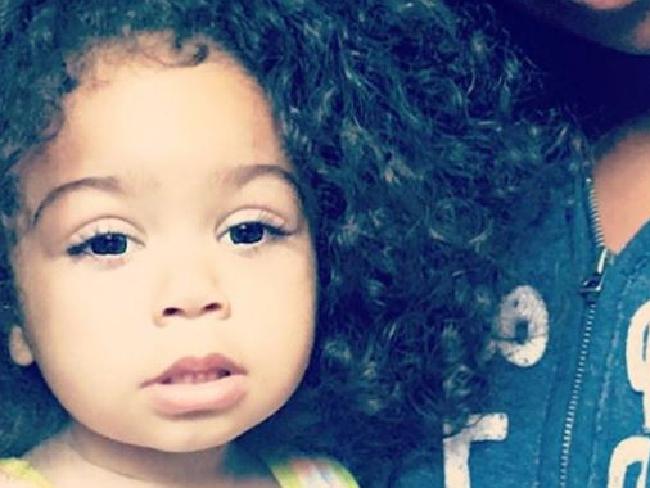 Mum Is Slammed For Straightening Her Daughter's Hair!
Back in the olden days, before people lived their lives on social media, parents could pretty much do whatever they wanted without having to worry about the moral police (ie.Instagram followers) who comment and criticise mums for every move they make.
Take the case of Crystal Harden for example. The US mum decided to style her daughter's hair and post the video on Instagram showing off the finished result. And while it sounds like a pretty normal thing for a mum to do, some of Harden's followers thought otherwise.
Harden's daughter Aiden, is just one year old and has a gorgeous head of natural curls. The 'style' which was shared on the mum's Instagram account was of little Aiden's newly straightened hair. Not a single curl in sight!
Harden was instantly criticised for 'sexualising' her young daughter after sharing the video with the caption:  "Straightened my baby's hair yesterday — she's so gorgeous".
The video showing little Aiden shaking her hair from side to side has already been viewed more than two million times and while there is a lot of support for the mum there are just as many comments from parents who say a one year old is waaaayy too young to have their hair straightened. Here are some of the hater's comments:
"Too young gonna damage her hair early on."
"Stop sexualising your daughter."
"Let that baby be a damn baby!"
"She should be playing w/ toys not showing off her damn hairstyle.
Aidan's mum responded to the critics in an interview by saying: "I received the negative reactions that the majority of people gave me from my own mum.
"She was like, 'Oh it was too mature to do her hair like that. You shouldn't have posted that. There are creeps out there'."
While that may be the case, Harden believes she did nothing wrong by straightening her daughter's hair and says the one year old absolutely loved it:"She was swinging her hair. I took her to the park and the wind was blowing. She just loved it."
One commenter said straightening a one year old's hair will lead her to believe that she's not beautiful the way she is. That by changing her hairstyle it's somehow giving her the message that her natural hair isn't good enough.
Harden responded by saying: "I don't want her to be preconditioned to think that she has to straighten her curls, because her hair is beautiful curly and it's beautiful straight. I just wanted to see herself in a different light and know that she is beautiful any way that she dresses up or however she does her hair."
What do you think? Is a one year old too young to have their hair straightened or is it just a harmless hairstyle much like putting a child's hair up in a ponytail?
Images: Instagram