Parents Angry As Target Cancels It's Annual Toy Sale and Christmas Layby Options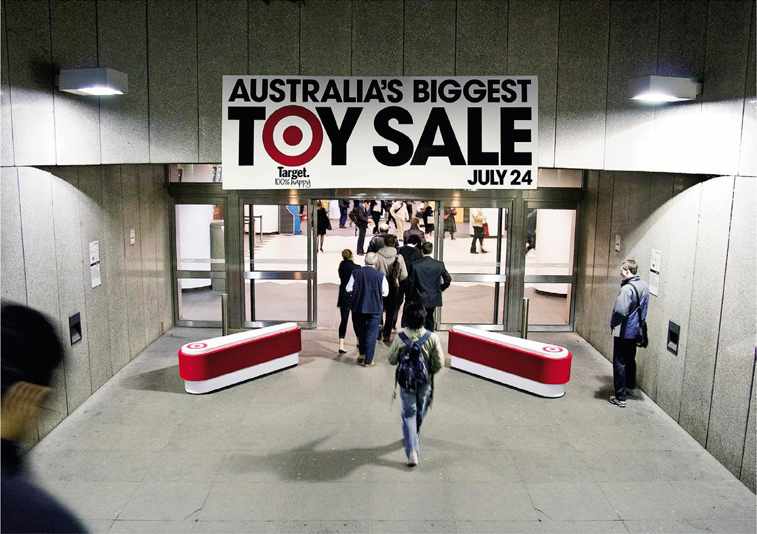 Target's annual Greatest Toy Sale on Earth, has been scrapped in a move that is bound to affect a lot of families in the lead up to Christmas. The popular sale, which is usually held in July,  was a time for families to stock up on toys for their children as well as being able to take advantage of Target's popular long-term Christmas lay-by.
But the giant retailer has pulled both opportunities away – the Toy Sale AND the extended lay-by option. Angry parents across the country have taken to social media to express their anger and disapproval of the store's decision. With Target's bottom line struggling, they have been forced to follow Kmart's move away from a major toy event to instead focus on a daily 'lower price guarantee'.
The move has prompted parents to share their anger online: 'I think I speak for most, if not all, struggling Aussie families when I say thanks for the kick in the gut Target!' one customer said.  'So many families rely on the extended Christmas layby's in order to afford presents for their children.'
'For the last 3 years santa has only shopped with you, so sad that you no longer value our business,' Kristy McLarry wrote. 'As a mother of 5, layby until xmas means my shopping is done in one place and held until xmas (no worrying about how to hide that many bikes and toys).'
With the extended lay-by no longer on offer, angry customers will definitely be looking to take their business elsewhere, like Big W. Looks like my business (as will many others I assume) will go to Big W for their extended layby,' one customer said. 'Unfortunately no sale will take the place of the layby convenience.'
The only lay-by option now will be a short 8 week one in comparison to the longer 6 month plan that used to be available.
A spokesperson for Target has spoken out on behalf of the retailer's decision to no longer run the popular sale. She did however say that a sale of 'sorts' will still take place in store.  'I can confirm the Target Toy event will take place in July and we will be offering our standard 8 week layby for customers,' Therese Waters, Targets head of public affairs said. 'We have made the decision at Target to no longer offer our six month layby, following customer feedback and a change in sales trends. We have worked hard to offer our customers the best possible prices all year round – so customers don't have to wait for a sale to know they are getting great value.'
This decision is sure to affect families who are on a tight budget and factor in the toy sale and extended layby option into their Christmas plan. Target will definitely see a drop in patronage if they don't do something to make up for such a huge inconvenience to already struggling families.
Photos courtesy of Google images.