Parents Pulling Their Kids Hair Out Over New Toy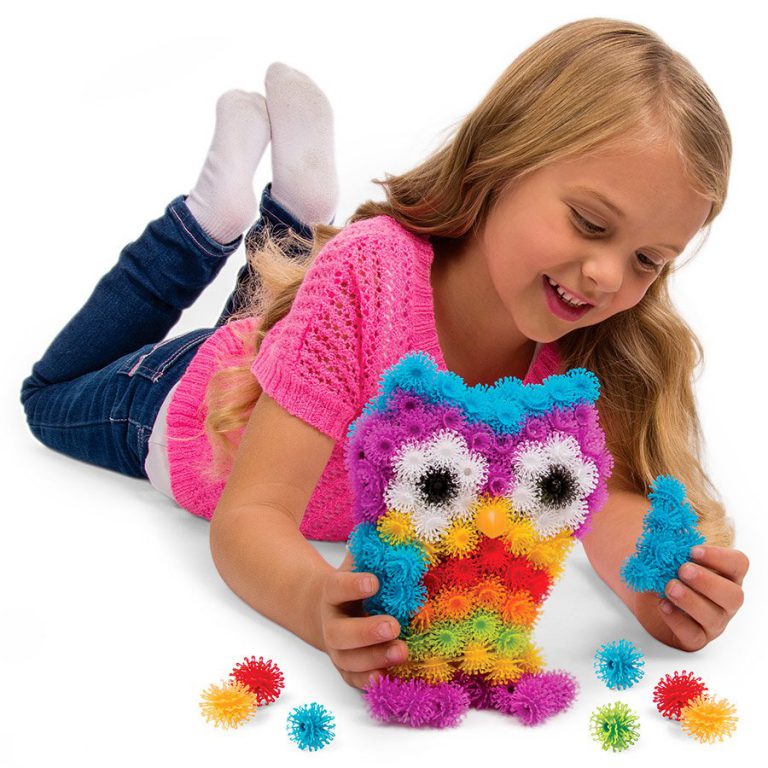 One of the hot new toys for 2015 has been described as the worst toy by parents who have bought into the latest craze.
Bunchems are the new creative play toy for kids. Similar to Lego, they allow kids to use their imaginations to build things.
The best way to describe Bunchems: they are colourful marble-sized fuzzy pompoms that have small hooks which allow the balls to cling to each other.
Target has already sold out of the mega pack, but stock is still available at Toys R Us.
Although don't run to the toy store yet until you read these reviews.
Parents have been leaving scathing reviews on Facebook and Amazon about the 'toy from hell.' The reviews have described the necessary expensive haircuts parents have had to fork out because their kids have got the Bunchems stuck in their hair.
On Amazon, the review titled 'A Toy Spawned From the Darkest Depths of Hell' was voted the most helpful after writing this account, "Horrible, horrible, horrible toy for kids," wrote reviewer Ethan Benoiton. "I just spent the last TWO AND A HALF hours (absolutely, 100 per cent not an exaggeration) attempting to remove 14 of these bastard balls out of my daughter's hair.
"Buy this toy for someone if you hate them or their child. They bring pain and misery, tears, fighting, broken and ripped hair, and questions of one's sanity in handling life in general."
Another reviewer wrote, "TAKE THIS OFF THE CHRISTMAS LIST! No idea these were so EVIL! Gift from grandma turned violent when caught in her hair! 2 hours of ripping and pulling, the in the trash. She screams when she sees the commercial now."
Many parents have described the horror their children have gone through to having most of their hair cut off to retrieve the balls.
"My poor niece with long beautiful hair begged me not to cut it. Soldiered for 9 hours on her birthday before gracefully giving up. Her butt length hair is now chin length I was lucky to save that much. These toys are ridiculous," one woman wrote.
One of the most funniest reviews comes from a bloke (not a parent) who got drunk and tried to construct a G-string out of the Bunchems and attempted to wear it.
"HUGE MISTAKE! These little balls got stuck everywhere. They stuck my butt cheeks together and made my nether regions look like clown hair. I then had the precarious task of having to drive myself to the hospital."
"Upon arrival at the E.R I was laughed at by the nurses and witnessed the doctors snickering at me. I had to be put under and shaved. The plus side to all of this I found some really good aftershave ointment on Amazon. These balls suck, and stick to all HAIR! Buyer beware :("
As a response to the uproar about the hair raising problem, Bunchem's parent company Spin Master released a short video on how to remove Bunchems from hair. So far the video has amassed 84,000 views. In a nutshell, try conditioner and vegetable oil.
There are warnings on the packaging "Caution: Keep Away from hair. May become entangled," as well as in the instruction book.
Obviously the warnings aren't working because parents are still pulling their kids hair out over them.
Do you kids play with Bunchems?