Parents Share Divided Opinions About Government Plans to Ban Phones in Schools Next Year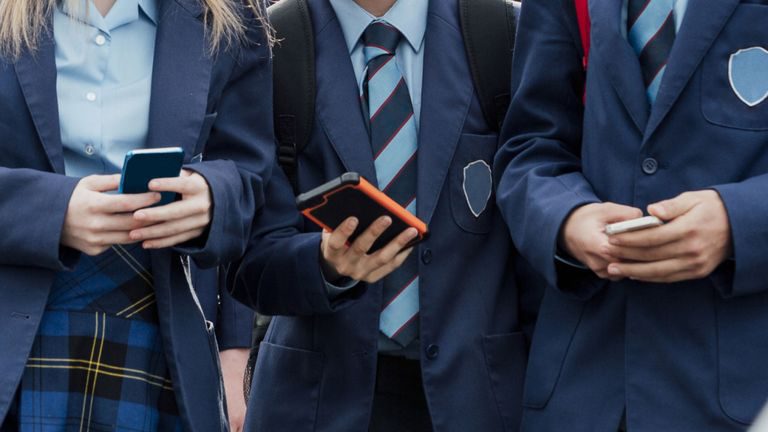 Parents Share Divided Opinions About Government Plans to Ban Phones in Schools Next Year
In a move that has divided parents' opinions, the Victorian Government has announced a ban on mobile phones in primary and secondary schools.
As of next year, students will no longer be able to use their phones during school hours following Education Minister James Merlino's push to stop cyber-bullying and reduce classroom distraction.
"This will remove a major distraction from our classrooms so that teachers can teach and students can learn in a more focused, positive and supported environment," Mr Merino said in a statement.
"Half of all young people have experienced cyber-bullying. By banning mobiles we can stop it at the school gate."
While these intentions are to be commended, many parents believe this line of thinking is hideously outdated for our modern life.
Students in high school are often encouraged by their teachers to take photos of coursework or exam results. They access timetables, study tools and exam schedules via their smartphones, and use them to search for information just as we would. Why not teach them to use their phones responsibly rather than outright ban them?
Many parents support the move, saying "it's about bloody time" and "the right thing to do",  but others including teachers and parents have spoken against it.
"As a teacher I don't agree with this move. Phones can be a very handy pedagogical tool, and they need to learn how to use them in a safe manner," one woman said in a Facebook post on the ban.
"This is a shortsighted reactionary step that will ultimately do nothing to prevent cyber-bullying."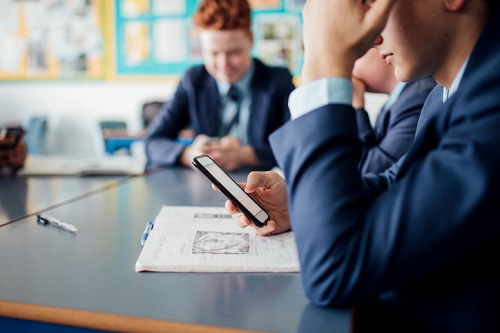 Another Facebook user described the ban as "total ignorance" from the State Government, saying "there are many state schools in Victoria that uses the smartphone as an educational aid and communication tool between the students and the school".
A mother-of-two also agreed, adding her two girls who are in high school rely on their phones for study schedules and school and exam timetables.
"Pretty much everything is online, which is why they have their phones and data at school," she said.
One thing that may be agreed upon is the use of phones at school for primary school aged children. Most primary schools currently ban phone use throughout the day but the children are permitted to keep them in their bags, which is particularly of use for the children who go to after-school care or who catch the bus home. There is usually no other reason for younger children to use their phones during school hours.
What do you think? Is a ban on smartphones in schools really the way forward? Or should we be teaching high school students how to use their phones appropriately? Let us know what you think in the comments.