Paul Walker dead at 40
Paul Walker has been killed in a car accident in Los Angeles at age 40.
Best known for his roles in the Fast and Furious films, Walker was a passenger in a Porsche when it lost control and killed both occupants in a firery inferno.
Celebrity news website TMZ, which first reported news of the death, says the car hit a post or tree and was quickly engulfed in flames.
Very few details are known about the driver but he was on his way to a charity event.
He is survived by his teenage daughter Meadow.
Some of the tributes can be found here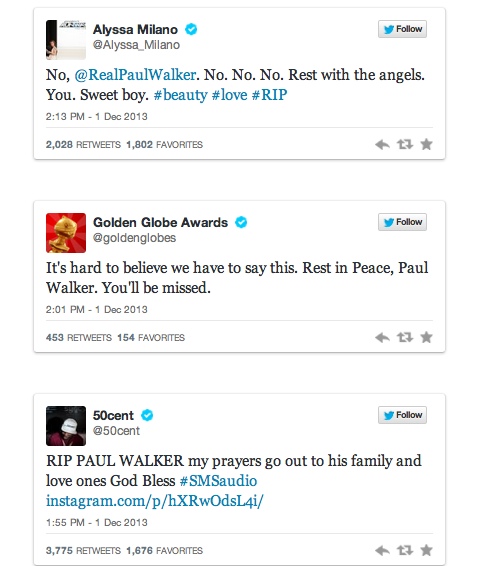 Image source: abc.net.au
Paul William Walker IV was born on September 12, 1973, in Glendale California. He began acting when he was very young, appearing in many TV commercials. In 1987 he played Prof. Bennet in Monster in the Closet (1986). He then starred in the television series, Throb (1986). He also made guest appearances on several television shows including Charles in Charge (1984),Highway to Heaven (1984), Who's the Boss? (1984) and Diff'rent Strokes (1978). Paul also had a role in the soap opera The Young and the Restless (1973). Read the rest of Paul's bio here.