Holidays with Kids Don't Qualify as Holidays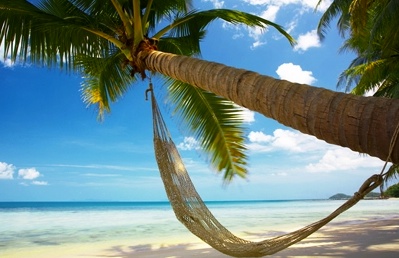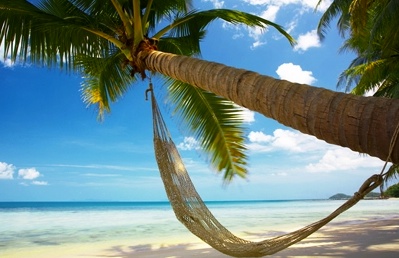 Don't get me wrong: I love spending time with my kid and I can't wait for the Summer to arrive so that I can lie around the sand with him and collect shells by the sea. But once you have a tiny human in your life the concept of holidays drastically changes; at least for all of us who define holidays as days to relax (and according to the times I've heard parents say "it wasn't really holidays: I went with the kids" we are too many).
The first big change is exactly the hours you'll be able to relax. A child doesn't want to relax: she wants to run and jump and play and sing and have you by her side all day. She only stops at night for a good ten-hour sleep (if you're lucky!). But YOU won't have a ten-hour sleep because when your child is finally off you must clean up and fold towels and prepare the beach bag for the day after and still manage some time alone with your partner, which usually ends up with the two of you vegetating on the couch. So you'll be glad if you have an eight-hour sleep (unless you child is still a baby, which means not much sleep for you after all).
The second significant change is planning. Do you know those adventurous holidays where you can just go with the flow, stop wherever you want for a meal, sleep whenever you feel like, and no reservations? Well, forget about it. When you have kids, you must plan every detail of your trip, from meals to places to sleep and leave the enormous amount of luggage you'll carry around. You also must have a back up plan in case the weather is bad or one of the kids get sick because they won't stay quietly in a hotel room waiting for a sunny day. The back-up plan is the difference between a few nice spent days and a nightmare in paradise.
Finally, there's change in night activities. Holidays with kids don't match with a bottle of wine in a fancy restaurant or a cocktail in the new bar in town. Unless you hire a baby-sitter for an adult-only night out. One who sleeps over and takes care of your offspring in the morning when they wake up full of energy.
So, if your idea of holidays is time to relax, lots of sleeping, finally reading that book, or only have a few drinks with your friends you'll have to wait until your kids are old enough to play by themselves and quit the tantrums. Till then here's my advice: take the most of the time you spend with your kids in a well planned, full of activity holidays and keep a few days in the calendar to spend without them (that's what grandparents and close relatives are for!). Days where you can go back to being laid back, lazy and irresponsible. Until you realise you miss your little terrorists jumping on your bed at seven a.m.
Filipa Fonseca Silva is a Portuguese writer and advertising creative. Mother of one toddler with another baby on the way, she felt the urge to share with other mums the incredible things motherhood taught her and no one talks about.
When she's not writing about motherhood, fashion and lifestyle in her blog, she writes novels. Her first novel Thirty Something (nothing's how we dreamed it would be) has been widely praised and recently reached the Top 100 on Amazon. Her second one, The Strange Year of Vanessa M. was launched last June. You can find them both at any online bookstore.
Besides writing Filipa loves painting, collecting shoes and eating watermelon.