People Are Concerned This Father Is Touching The Nanny Inappropriately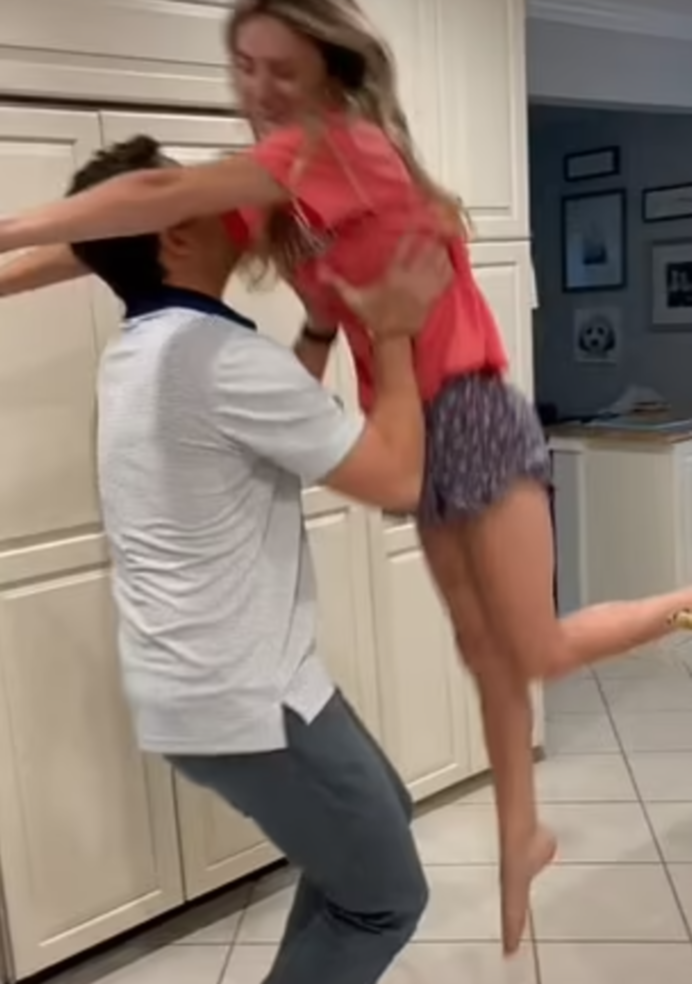 People Are Concerned This Father Is Touching The Nanny Inappropriately
A nanny has come out to defend herself after people called out this father who looked to be inappropriately touching her in a TikTok video. What do you think, was he?
The young nanny was forced to deny that she was "being groomed' after the video of her attempting a Dirty Dancing move with the father of the children she minds went viral.
In the footage the dad, named Andrew, lifts his 23-year-old nanny Lizzie Norton high into the air as they attempt to recreate the iconic lift scene from the film Dirty Dancing.
Strangely though, the video also features the caption "watch the hands" as the father can be seen with his hands very close to the nanny's breasts.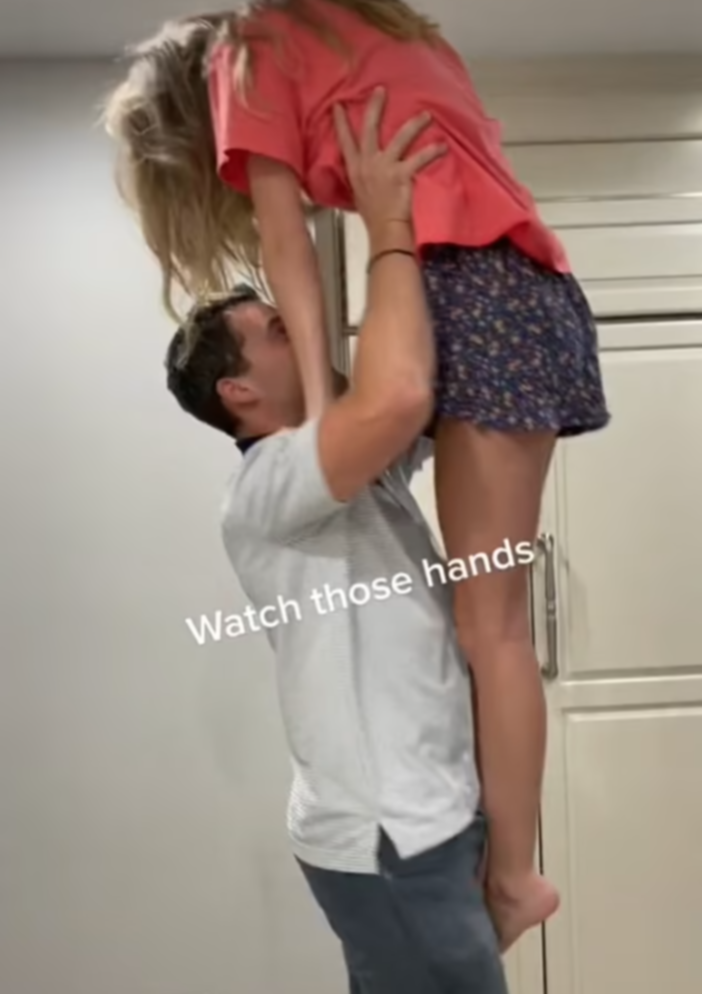 Rachel, the man's wife can be heard saying "You touched her boobs!" in the video. He then replies "I know, I know."
Since first being posted, the video has now amassed over 7 million views with many saying it made them 'feel icky' to watch.
"This video will be played in divorce court," said one.
Some TikTok came to the nanny's defence saying the problem lies with everyone else not her.
"Girl, don't feel like you need to explain this, people are just insecure in their own relationships. She seems really sweet," said one.
Added another: "Speaking from someone who's a nanny who is close with the family, it is possible to have a relationship like this with the family!"
Rachel has since shared a series of videos defending her husband and the nanny explaining she is looked upon as a little sister and part of the family.  She said Lizzie started minding the couple's two children at their home when she lost her job at a local daycare centre because of the COVID pandemic.