A Pram Company Makes An Adult Version For Grown Ups To Test Drive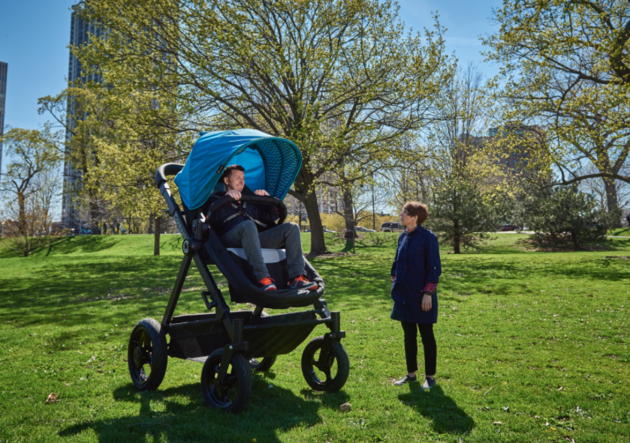 Have you ever wondered how your baby feels in their pram? Or have you ever secretly wished you could be pushed around in one just like your child?
Well wonder no more. A pram company has created a giant sized version of one of it's prams so that it's big enough for parents to try out.
The Kolcraft baby products company said the giant pram, called the Contours Bloss stroller, is to give parents a better idea of what their child may experience.
"We created the test ride so adults could experience first-hand how each Contours Stroller is carefully designed with a baby's joy and comfort in mind and make sure it's the perfect choice for their family," president of the company, Koltun said.
This pram is more than twice the size of the one for babies, measuring 7 feet, 6 inches high, 6 feet deep and 4 feet wide.
Don't get too excited though mums and dads- this pram won't be for sale- it's only for trial purposes and only available in Chicago for the time being.
Photos courtesy of Koltun.