QLD Mum Admits to Shoplifting $4,500 Worth of Groceries From Supermarkets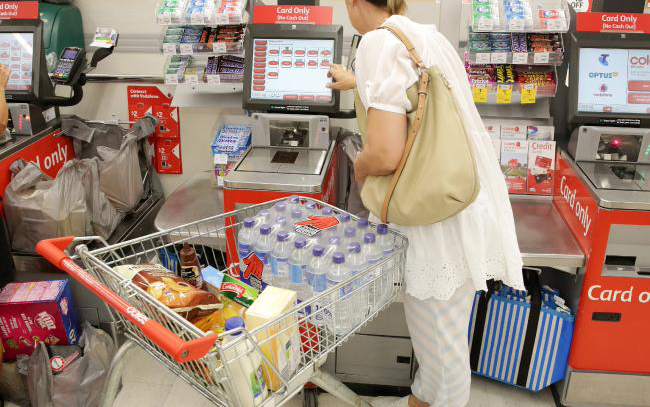 QLD Mum Admits to Shoplifting $4,500 Worth of Groceries From Supermarkets
A 35 year old mum from Ipswich in south east Queensland has faced court over charges that she carried out a shoplifting scam using fake barcodes and self serve checkouts.
Kylie Milner glued photocopied barcodes from packets of 65c noodles to adhesive stickers before attaching them to more expensive products and scanning them at self serve checkouts at various Woolworths and Coles in her local area.
She successfully ran the scam for three months, defrauding the supermarket chains of around $4,500 worth of stolen groceries. Ms Milner used the self serve checkouts once or twice each day, using her own adhesive barcodes to steal packets of meat, toilet paper, sheet sets, coffee machines, disinfectant and protein powders.
She successfully ran the scam at Coles and Woolworths supermarkets in Springfield, Booval, Collingwood Park, Brookwater and Goodna. She was caught after store managers noticed a "regular female customer" who appeared nervous when she used the self-serve checkouts.
Police were able to identify 31 seperate occasions when Milner used the fake barcodes, and found glue sticks and copies of the fraudulent barcodes on her computer along with grocery items with the fake barcodes attached in her home.
Milner pleaded guilty to 31 counts of fraud, three counts of attempted fraud and one count of possessing a drug related utensil. Her defense lawyer claimed she was a bankrupt mother and that she was motivated "largely by need rather than greed."
She was sentenced to nine months' imprisonment fully suspended for three years and ordered to pay $1545 restitution to Coles and $2070 to Woolworths. She was also fined $150.
Unfortunately, the rest of us who do the right thing will continue to be penalised as a result of people like Milner. It is reported that there is a 3% markup on groceries to compensate for shop theft. If the average family spends $300 per week on groceries, that means that $468 of their total annual shopping bill is spent covering other people's theft.
Not cool at all.
Last October NSW Police pledged to charge shoplifters over thefts as small as $2 as part of a crackdown on self-scanning theft.
At a press conference held outside a Coles, Detective Superintendent Murray Chapman made it clear that even the smallest theft is a concern.
"No matter how small you think it is, even if it's the avocado and you're saving $2, it's still shoplifting," he said.
Images: Google Images