Would You Wear These Strapless Undies?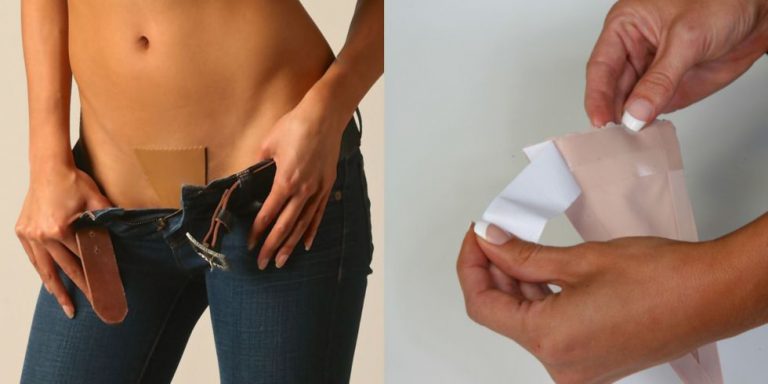 Would You Wear These Strapless Undies?
Shibue Couture's motto is "we didn't cross the line…we erased it".  They are an American company who believe they have come up with the missing link in lingerie; panties that show NO lines whatsoever.
They are kind of like a g-banger without any straps that stick on via a re-usable and washable silicone gel adhesive across the top front and top back of the panty. Storage liners are supplied to protect the adhesive when not being worn. They cost $16 and it's reported that celebrities including Kate Upton and Rosie Huntington-Whiteley are loving them.
Shibue also sells nipple cover ups, (including sparkly, glitter ones), padded butt enhancer knickers, a non-slip dress, and wait for it………..strapless jocks for men!
Although why a man would need to worry about VPL is beyond me…
Clearly you would need to be completely hair-free to wear these (or you will have a DIY wax whether you wanted one or not). I totally understand there are pants and dresses that are made of material so clingy and fit so well that a VPL ruins the look and going commando can leave you feeling very vulnerable so in those instances I guess it's a great idea.
As for being sexy (especially for the first big reveal with a new guy) I would definitely be giving them a big thumbs down for that. You don't want your man to literally have to peel your gear off do you?
And I wouldn't want to have too many drinks under my belt either on a trip to the loo and then try and work out how to put them back exactly in the right spot!
But I have to admit, I am intrigued and wouldn't mind having a pair sitting in my drawer just in case I ever need to strut myself down a red carpet in a Lady Gaga inspired creation, so – add to cart.