Tattoo Artist Sneakily Hides Their Initials Into Their Client's Tribute Ink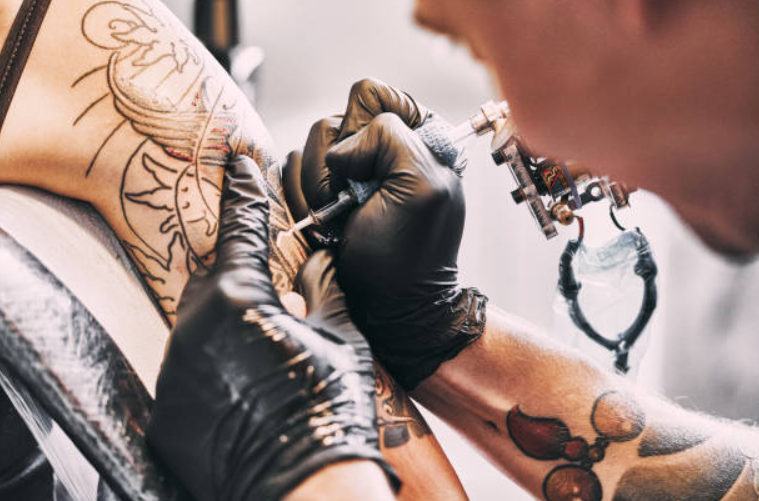 Tattoo Artist Sneakily Hides Their Initials Into Their Client's Tribute Ink
Is it wrong for a tattoo artist to incorporate their initials into their client's tattoo? Most artists sign their work, but many agree that having their tattooist hide their initials in their ink is a major no-no.
The idea that someone would brand another with their name came to light after someone shared their story on the internet, describing the moment they discovered that their recent tattoo to honour the men in their family contained the tattoo artist's initials.
"I went to a tattoo shop in my area, with a photo of the tattoo I wanted," the post on Reddit's Am I The Asshole begins.  "It was one my dad had gotten to honour my passed grandfather whose father also had it. But the point is – it was important to me that the tattoo looked EXACTLY as it did in the photo.
"I get to the shop, I explain everything, I pay, get the tattoo, and we're done, I think it looks awesome, everything is great! Until a few weeks later when I show my great grandmother the tattoo. She's ecstatic, grabs my arm to look at and compliment it, then asks, "Who's AJ?"
Not immediately understanding what she meant, the Redditor asked their great grandmother what she meant.
"She points out on the tattoo where the initials A and J or maybe T were hidden into the tattoo.
"I'm instantly pissed, as my artist's name is Alice Trever," the OP continued, adding that the artist's name had been changed for the post.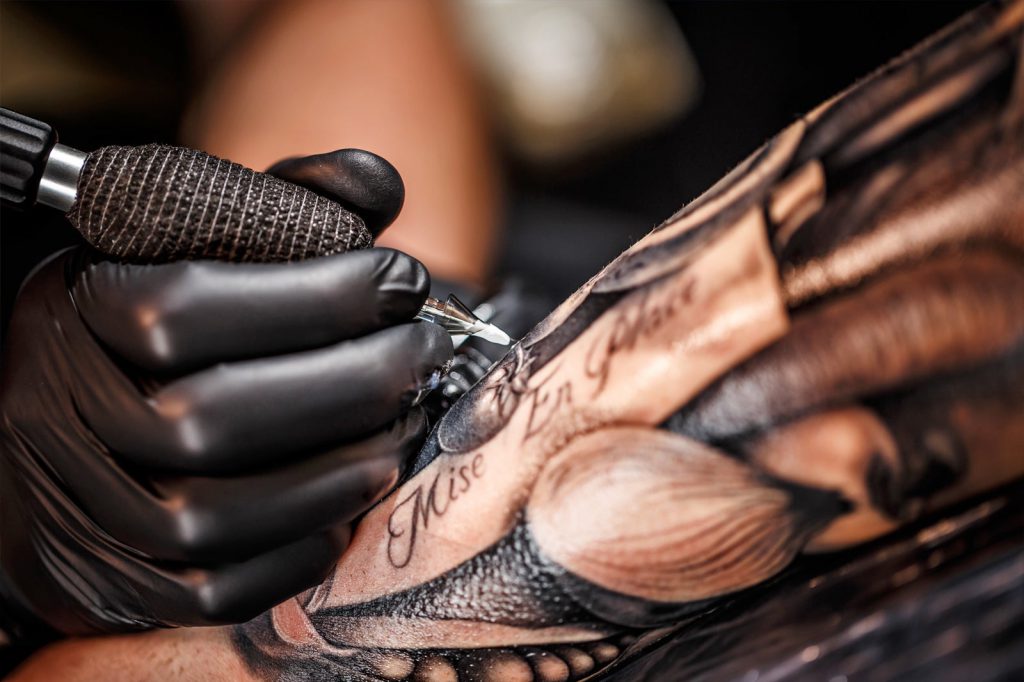 They explained that their great grandmother had tried to assure them that it was no big deal if they hadn't noticed it but the irritated OP still insisted on reaching out to the artist.
"They told me the style of art I got is called traditional and it's "pretty trad" for all artists who do that style to do it. I demanded a partial refund and they refused, so I complained to the owner who made the artist give me a full refund."
It wasn't over there, though, as the tattoo artist has since launched a "full smear campaign" and threatened to move to another shop.
"My sister says I'm an asshole for pushing the issue, but I feel like, at the end of the day, I told them exactly what I wanted and they didn't do that."
They added: "I might be the asshole because had my great grandmother not said anything, I wouldn't have noticed. Even she said she only knew because she's seen the tattoo so many times over the years, it stuck out. So it's not necessarily noticeable, and I COULD have just dropped it."
Commenters were outraged that someone would dare to ink their label onto another human being.
"This person straight up BRANDED you! Not only that, this isn't even the artist's design, it's a copied design!" wrote one user.
"Tattoo artists don't get to sign their work because their canvas is a human being. This is KNOWN. This is conventionally understood," added another.
A third agreed: "Tattoo artists shouldn't be signing a tat in any way without first discussing it with the client. Your artist definitely shouldn't have done this since it was a particularly meaningful design for you."
What are your thoughts? Would you be happy to have your tattoo artist's initials on your body?
Source: Reddit/AITA