There Is Now a Pillow Bra Designed to 'Fight Cleavage Wrinkles' and FFS Can We Not?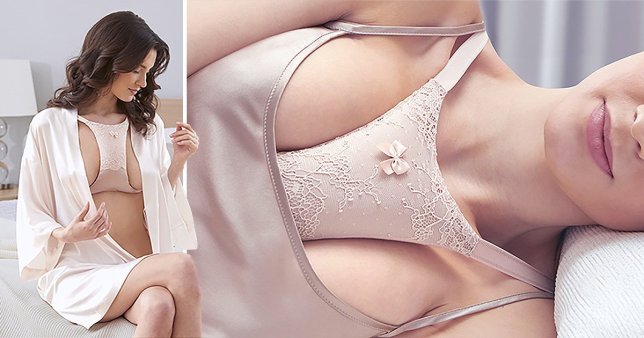 There Is Now a Pillow Bra Designed to 'Fight Cleavage Wrinkles' and FFS Can We Not?
As if they haven't invented enough reasons for women to feel insecure about our own bodies, we now have the pillow bra.
Designed to prevent 'unsightly' cleavage wrinkles, this bow-adorned monstrosity has been brought to everyone's attention after The Daily Beast correspondent Olivia Messer tweeted about it.
What—and I cannot stress this enough—the fuck is going on. pic.twitter.com/dAeDe2UvHk

— Olivia Messer ? (@OliviaMesser) September 19, 2019

She makes a very fine point.
The bra, which is pink and wraps attractively around the chest, is currently available at pillow retailer Sleep & Glow for $69 USD. It's said to be "a must-have for ladies with gorgeous forms" on the brand's website.
Look, just quietly I feel that I have a "gorgeous form" and I have no need to strap my tits in before I toddle off to sleep.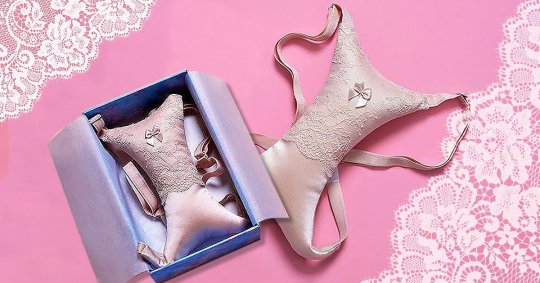 Olivia's tweet quickly went viral, prompting responses from fellow Twitter users. Many seemed to agree in feeling that the product is unnecessary, and can cause women to feel more insecure about their bodies.
Cleavage wrinkles? As we age, our skin wrinkles. It's life.

This is silly.

— Joe Sabín (@joesabin) September 19, 2019
Cleavage wrinkles? WTF??? can they make more women paranoid??? Yeah, please age normally, dont buy their shaming…fools and their money are soon divided

— Lucylastic17 (@Lucylastic171) September 19, 2019
Greeeaaat, I gotta worry about tittie wrinkles now?

— Genetta Adams (@GenettaAdams) September 19, 2019
(extremely The Offspring voice)
? Ya gotta keep 'em separated ?

— Jessica Shortall (@jessicashortall) September 19, 2019
Sleep & Glow have released a statement following the viral tweet defending their product and pointing out that not everyone has a need for a boob cushion while they sleep and that's okay too.
"We hadn't expected that our ad would generate such a discussion. Our pillow bra product is for those ladies who are concerned about cleavage wrinkles. In no way we were raising such a concern among women who don't have it. It's a free choice of every lady to be or not to be concerned about this problem.
"Many women use cloths and towels to separate breasts during sleep to fight cleavage wrinkles and sweating. We have developed the pillow bra, which is much better than those 'do it yourself' solutions. Our mission was and is to improve lives of women, who are concerned about the problem of cleavage wrinkles.
"Beauty care is a personal choice of every woman and we respect any choice she makes."
Fair enough!
Is this titty pillow something you'd like to try? Or do you think it is completely unnecessary? Let us know in the comments!
Source: Twitter/Olivia Messer and Sleep & Glow