This Insanely Decorated House is so Fabulously Unique That Even the Real Estate Agent Struggled to Describe It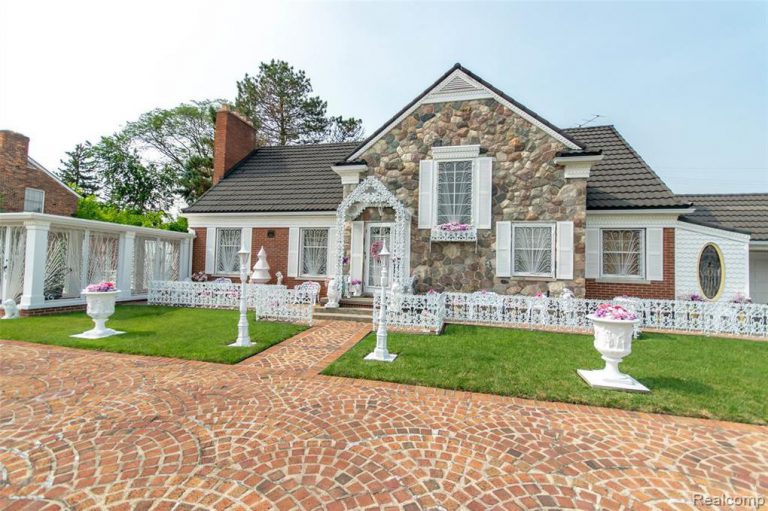 This Insanely Decorated House is so Fabulously Unique That Even the Real Estate Agent Struggled to Describe It
They say that when it is time to list your home for sale, you must remove as much of your personality from the decor as you can. This is so that the new buyers are able to see themselves living in the house, and can imagine their own possessions in the space.
It seems that no one bothered to tell the owners of this home in Detroit, Michigan, in the US. While the property is absolutely immaculate, outside and in, it is overwhelmingly personalised. From the decorations on the stair bannisters to a Statue of David in the shower recess, there is so much to see in this house that it is like one of those hidden objects books.
No surface is left uncluttered. No wall undecorated. If there is an empty patch of grass, there is a statue on it. Mirrors, mirrors everywhere!
Even the real estate agent tasked with selling this beloved home struggled to find the words to describe it, with the listing text reading only this:
"Welcome to the property that's too unique for a proper description… you have to SEE it before it's gone. Set an appointment today."
He's right though, please enjoy the images from this lovingly decorated and utterly pristine home. Can you see yourself living here?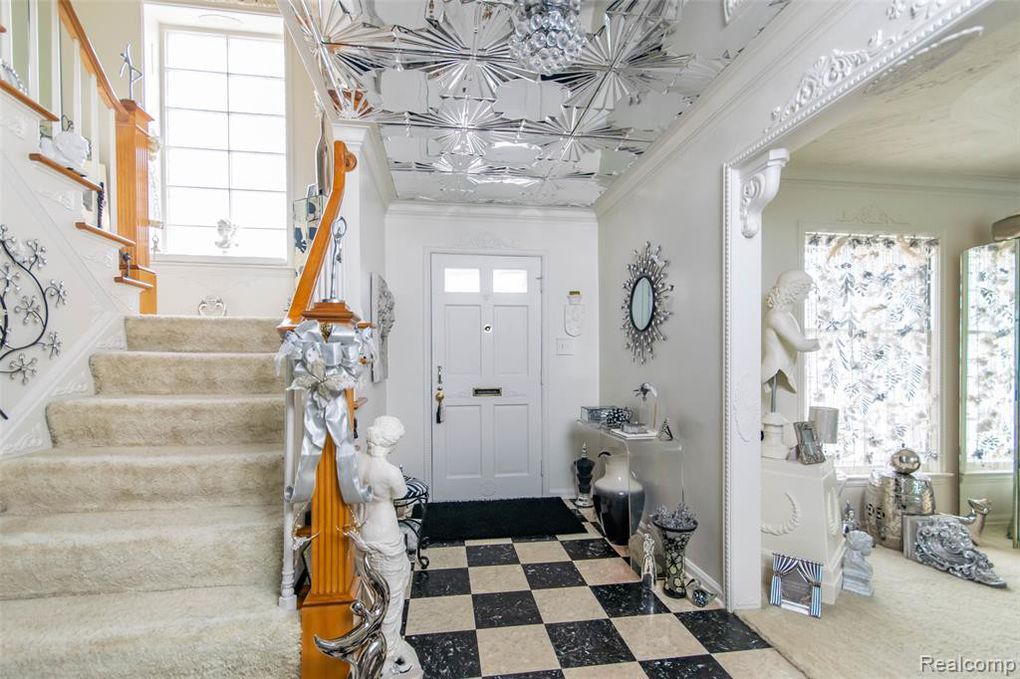 The entryway leads to what can only be described as the white piano room, where all the silver objets d'art are kept.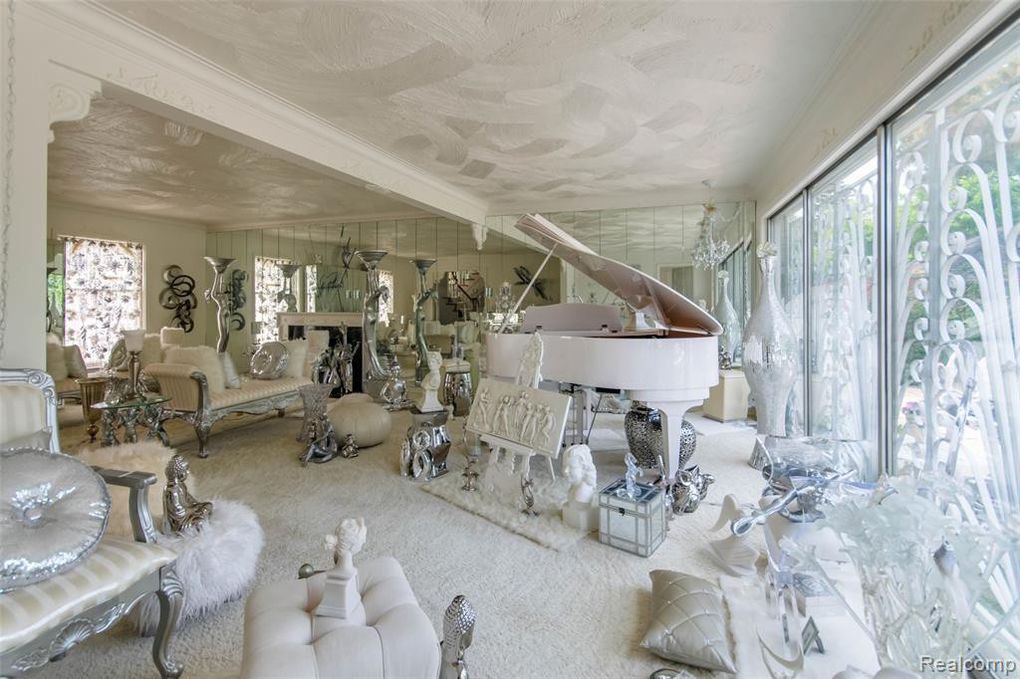 The white sitting room flows into the formal dining room, where a glass and perspex dining suite is accented with gold cupid pressed metal displays.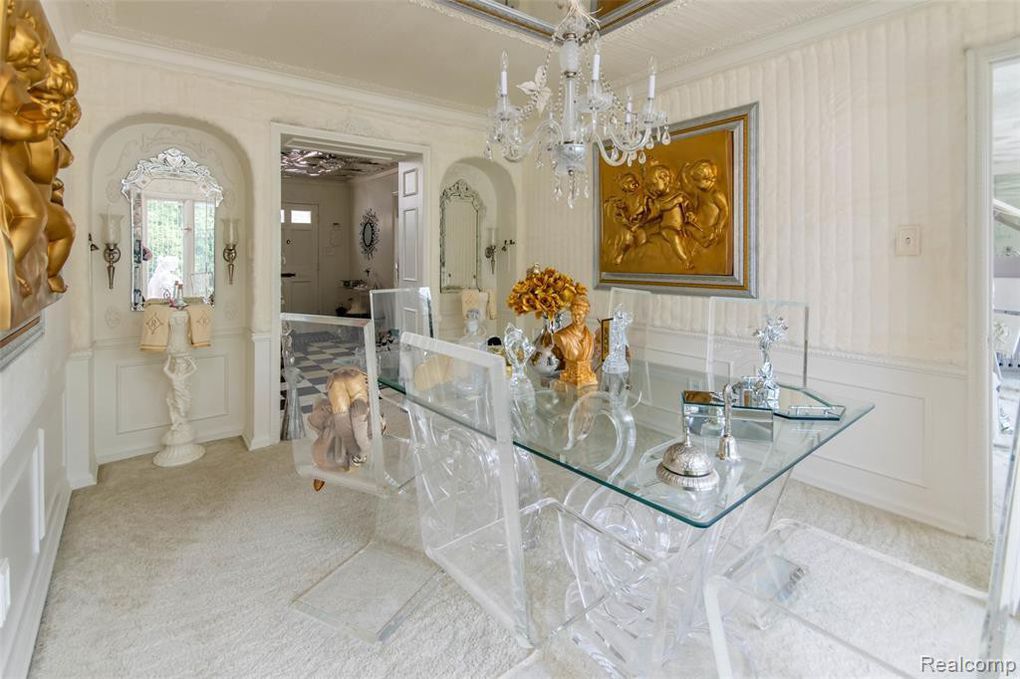 If you thought you needed sunglasses with all the bright white touches in these rooms, wait until you get a load of the kitchen.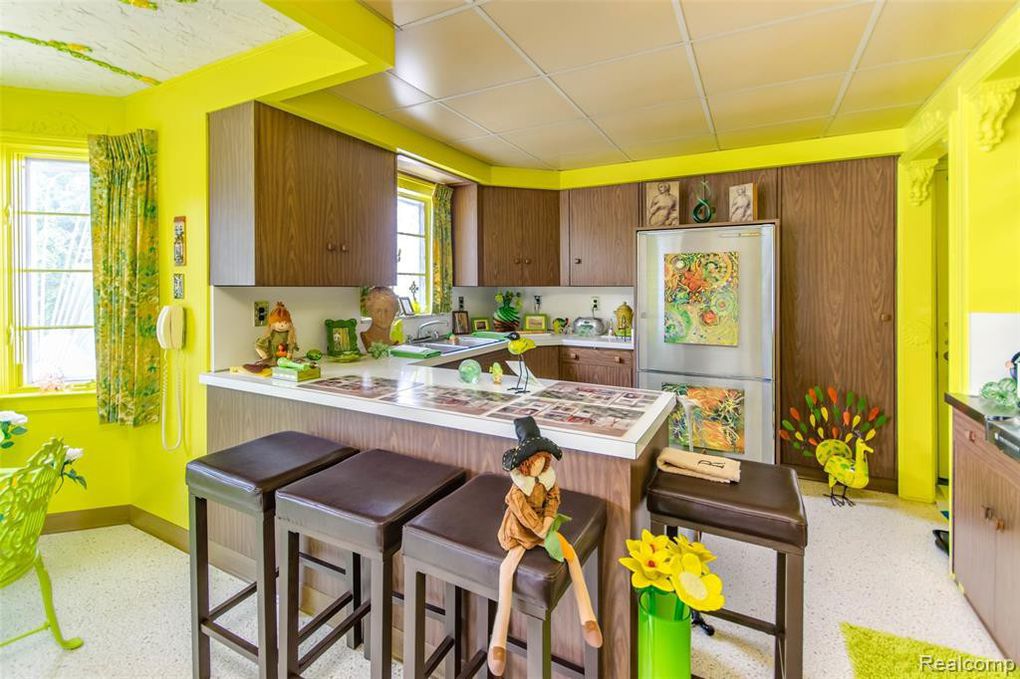 Original wood veneer fitted cupboards and melamine benchtops are brought to life with a pop of bile green paint. Just be sure to move the turkey out of the way before opening the pantry.
There can never be too many green photo frames on a kitchen bench, let it be said.
The matching breakfast nook featuring outdoor furniture painted a fetching shade of lime has to be seen to be believed.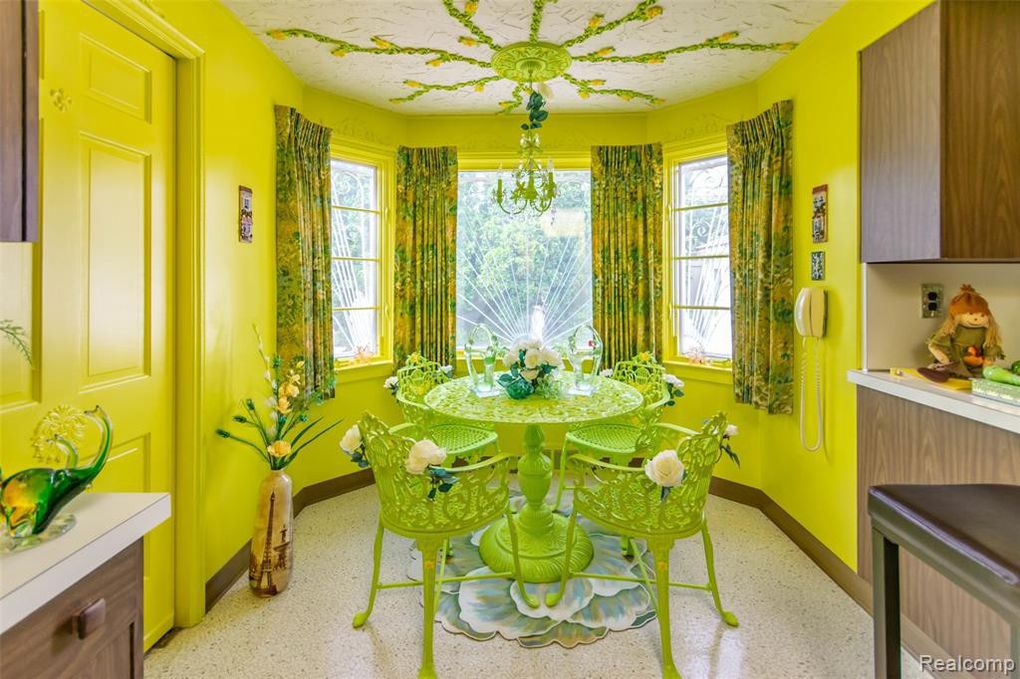 After you've taken your morning medications you might opt to take your coffee and sunglasses to the casual living room, or, as we like to call it, the orange room.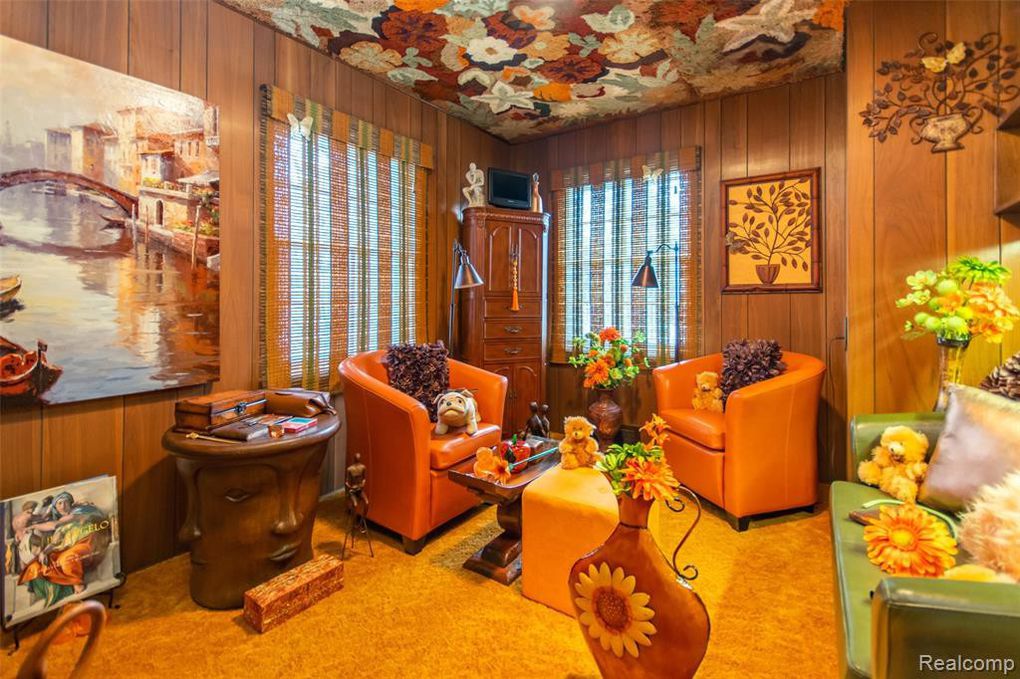 One can never have too much carpet on the ceiling, don't you think?
After your coffee has settled, it is usually time to visit the bathroom. The carpeted bathroom. With green metalwork birds to knock over on your way to the basin. And invisible perspex shelves to whack your arm on on the way out.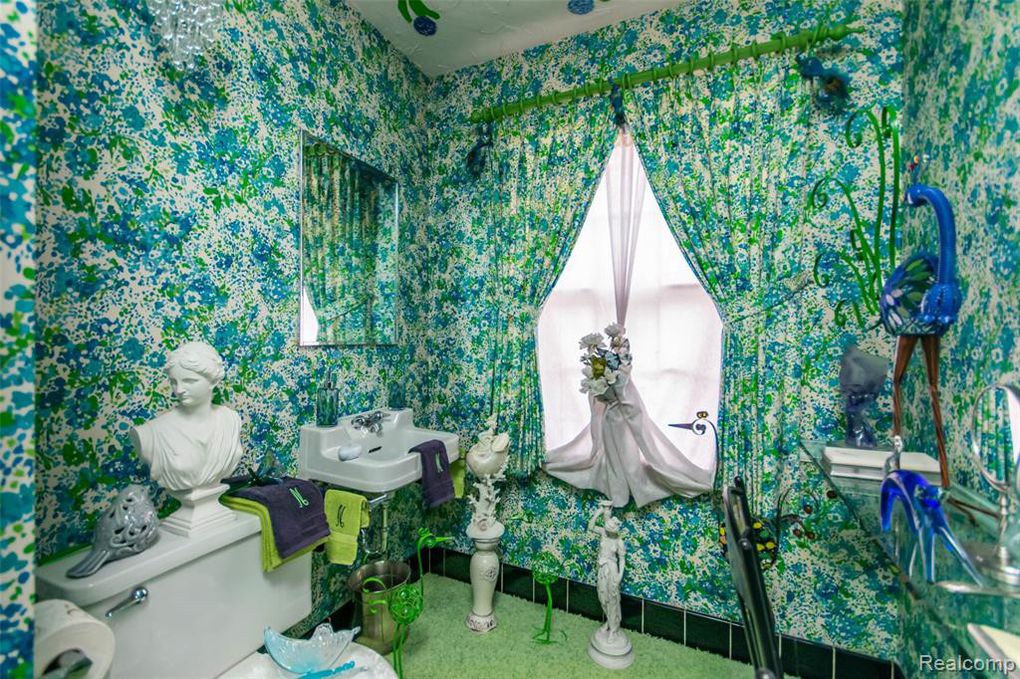 Perhaps it is time for a lie down while the meds kick in. Best clear that stuff off the bed.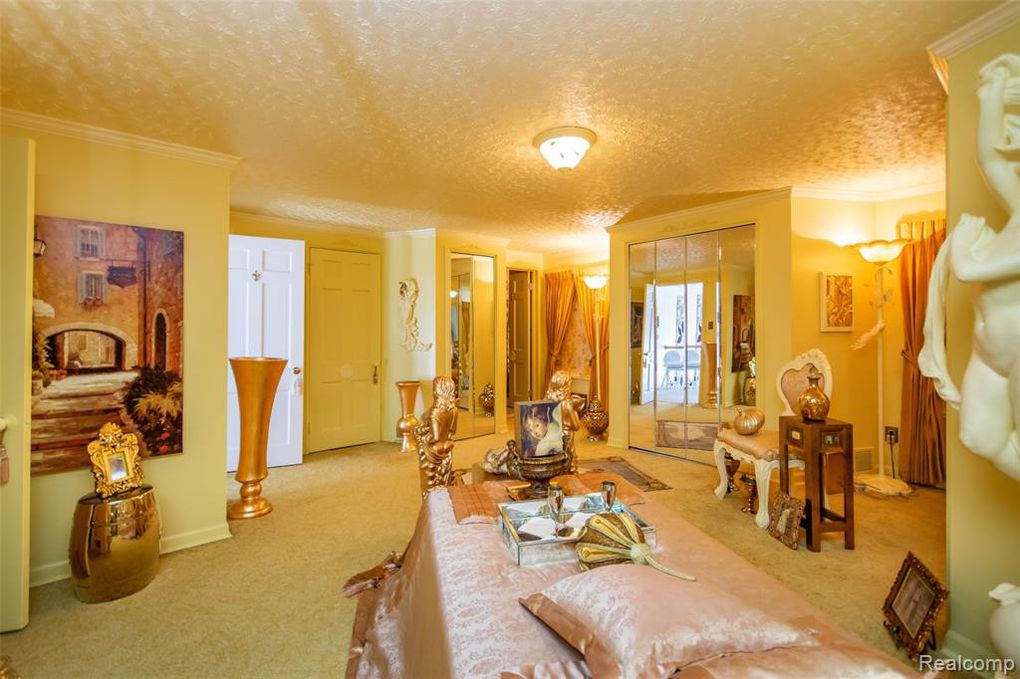 Who needs natural light anyway? Totally overrated.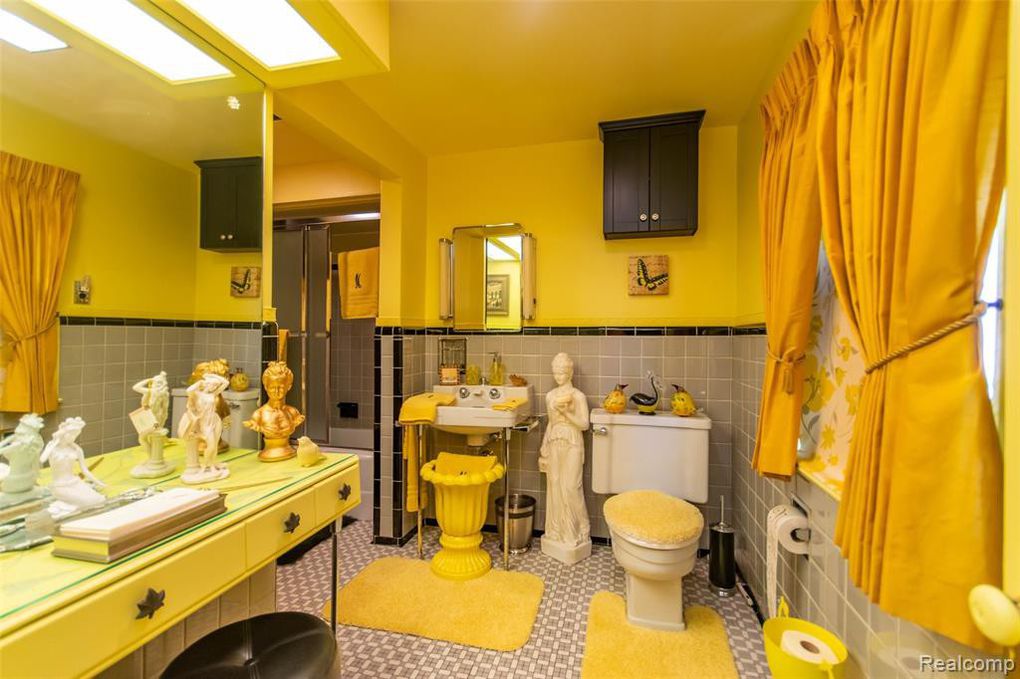 This unique property comes with 2.5 bathrooms, and yes, they are all fully decorated within an inch of their lives.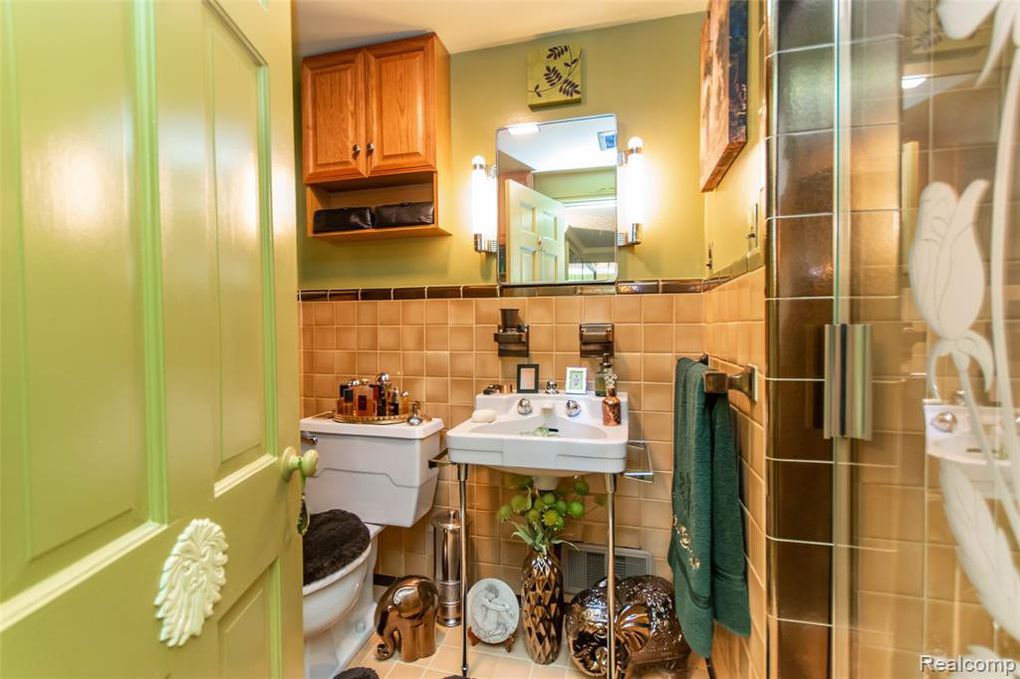 Because where else would you put the Statue of David? He's naked, is he not?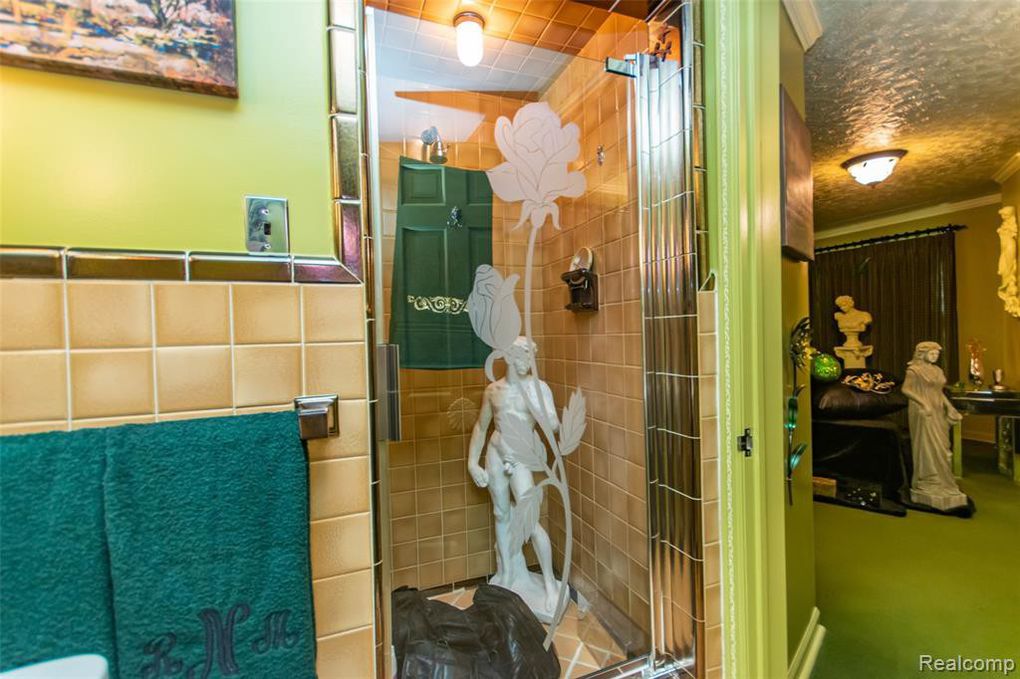 Downstairs is possibly the best bit!
The owners have fully kitted out their basement to resemble some sort of outdoor Elvis Presley tribute show.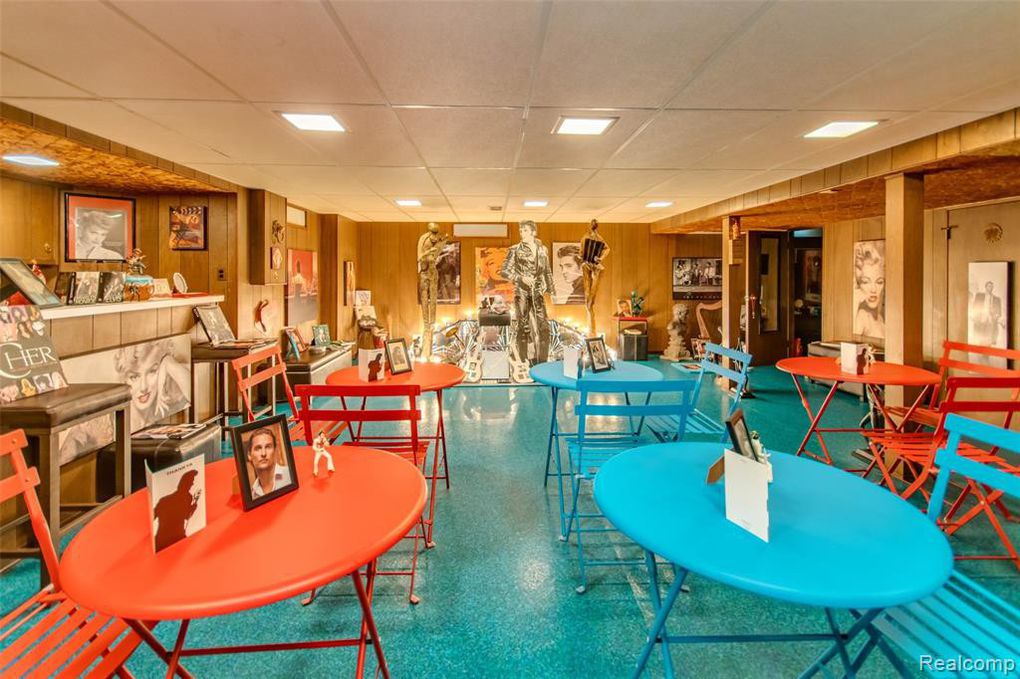 Yes, of course that is a framed picture of Matthew McConaughey. The bar is there to your left, although it has probably been sucked dry by the last people to view the property.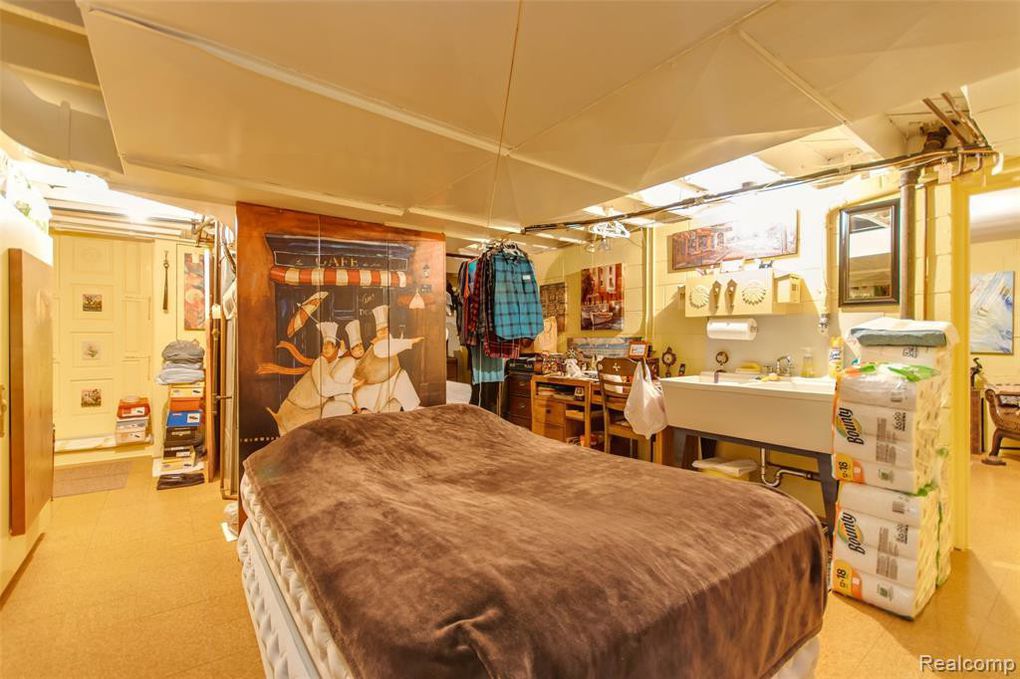 There is another bedroom downstairs but it looks to be used as a toilet paper and flanno shirt storage room. It has a huge sink though.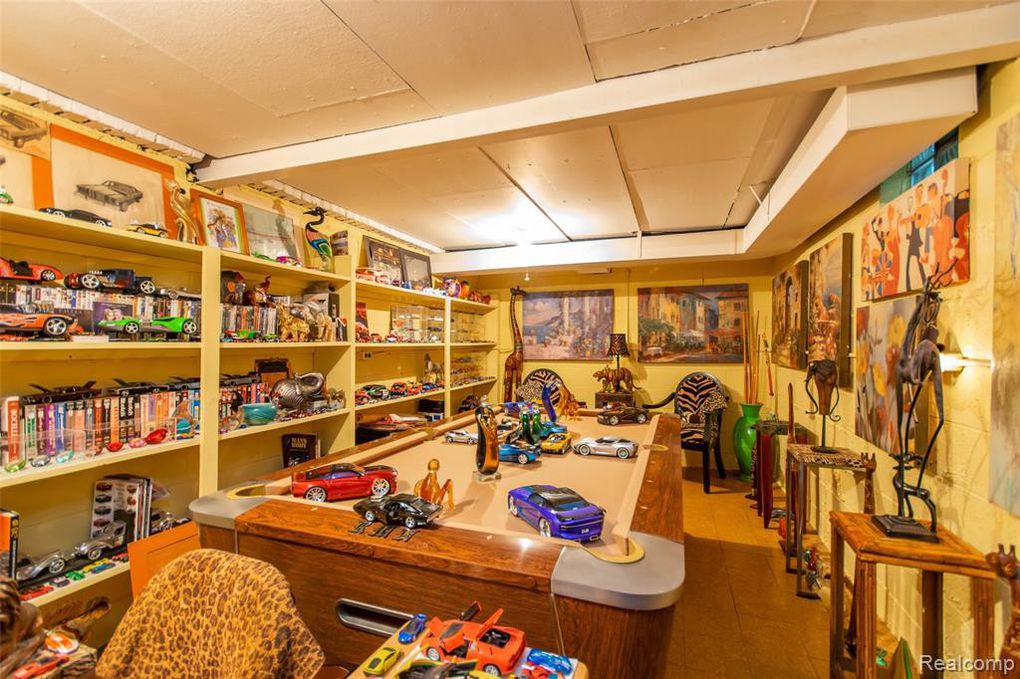 Don't forget the games room! You'll have to move the cars and pretty much everything in the room if you want a game of pool though.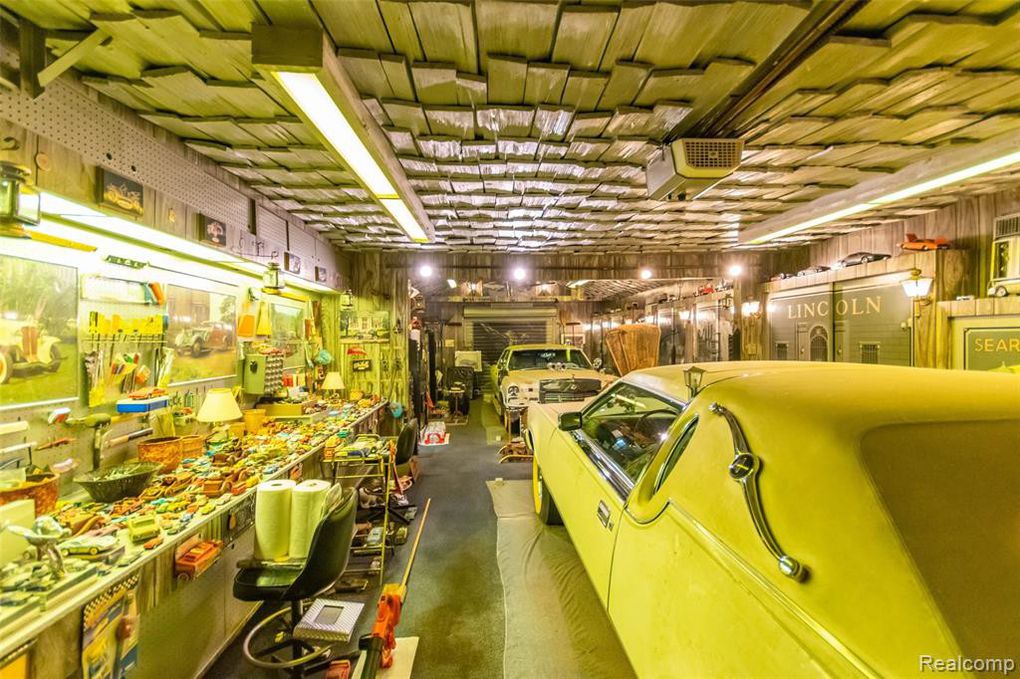 This property also comes with an awesome garage with plenty of space to display your automobile memorabilia as well as some kitchen paper rolls and a couple of classic cars.
The outdoor space is also heavily personalised with fake flowers and white wrought iron as far as the eye can see. So comfy!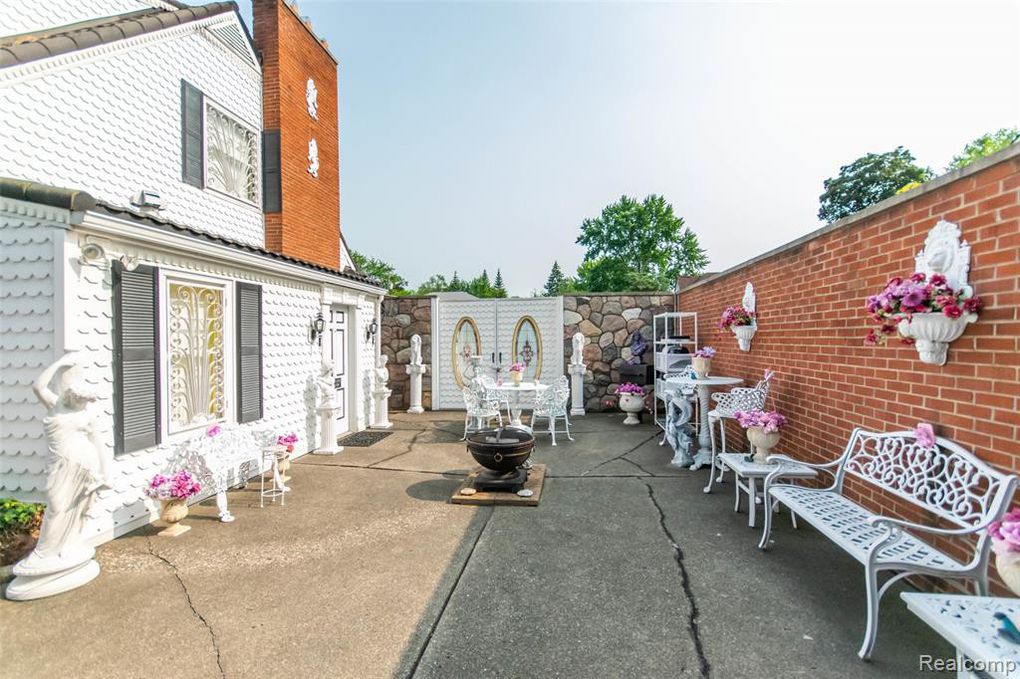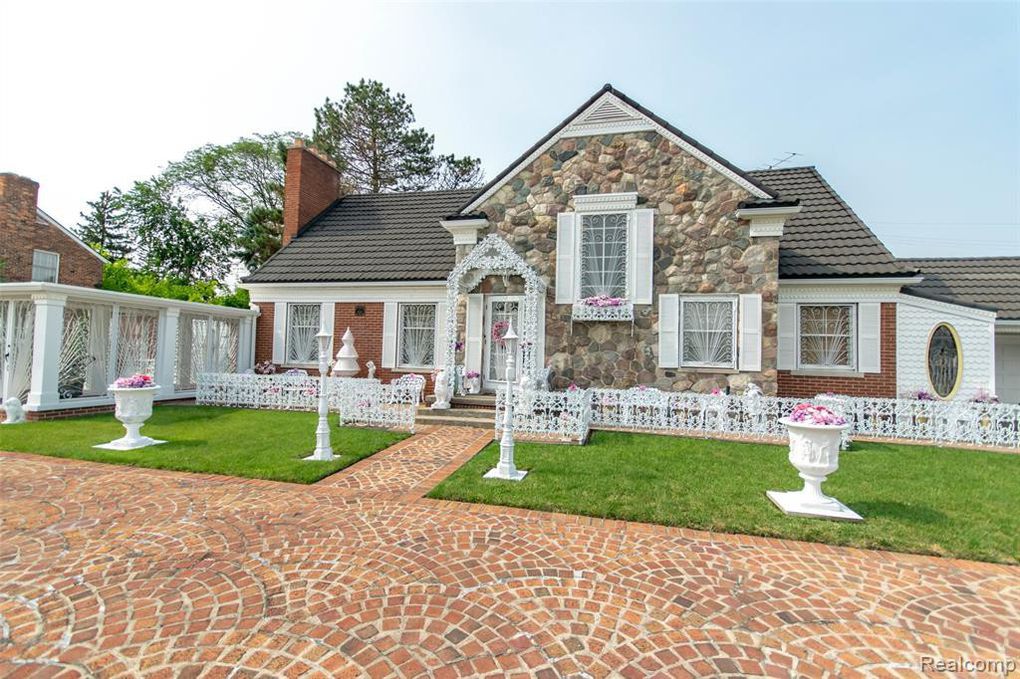 It's so over the top that it's actually rather beautiful.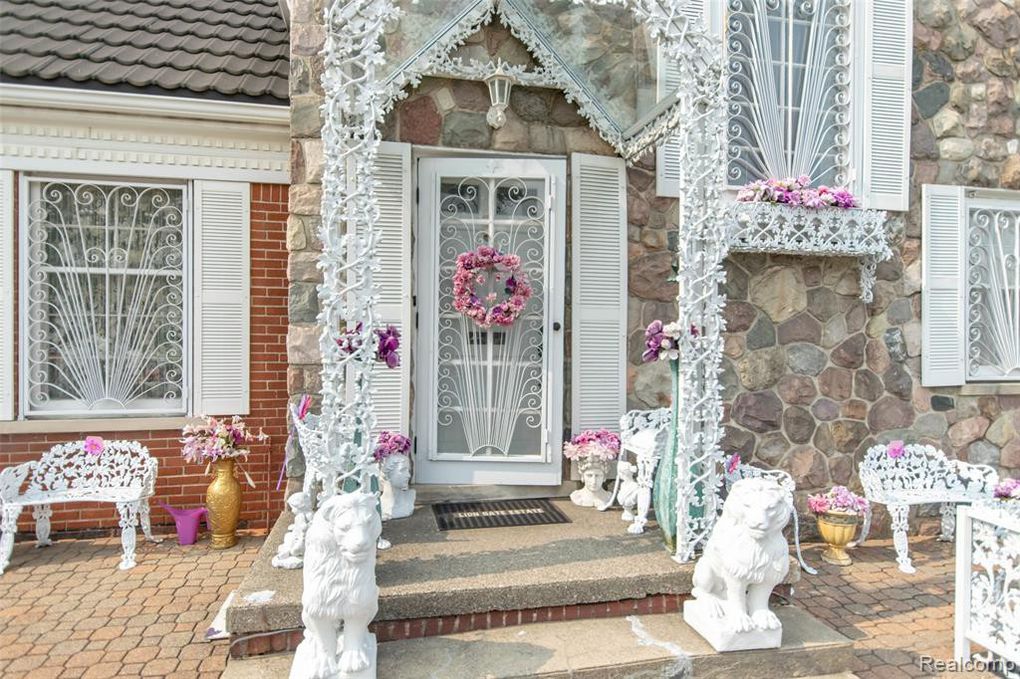 The pool might need a little work though.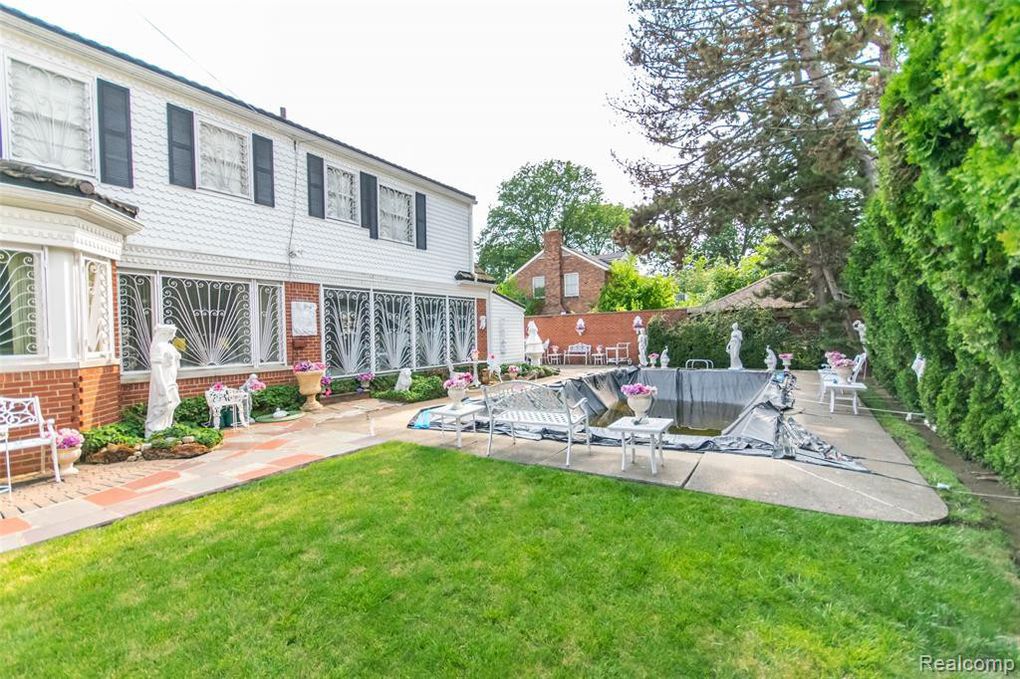 We have saved the very best for last for you. The name of this property is Lion Gate Estate!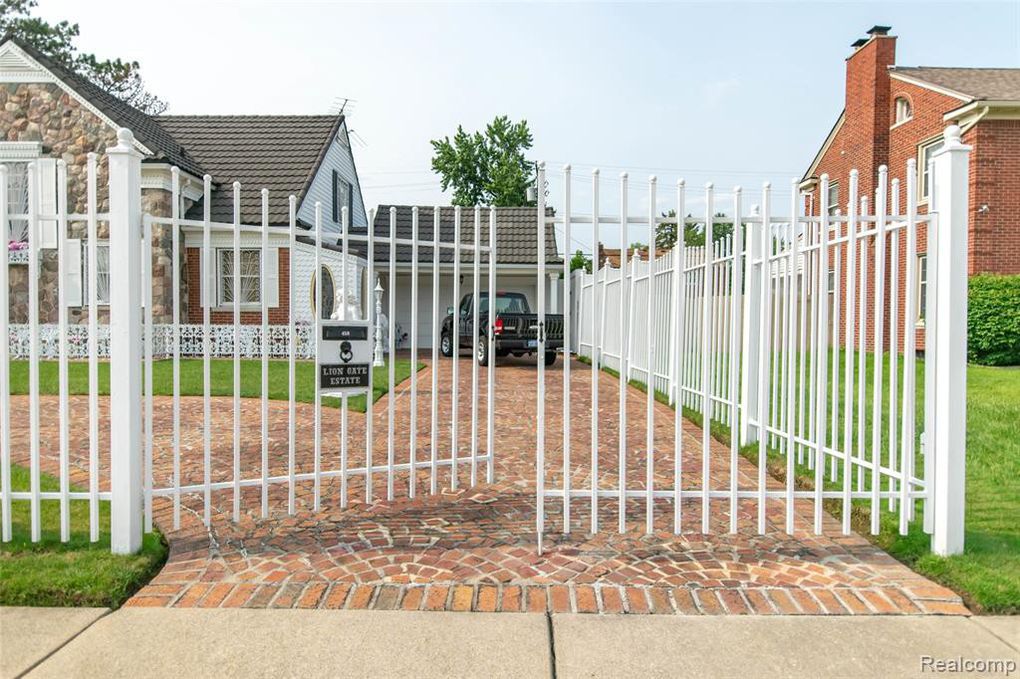 We think it might be because of the lions.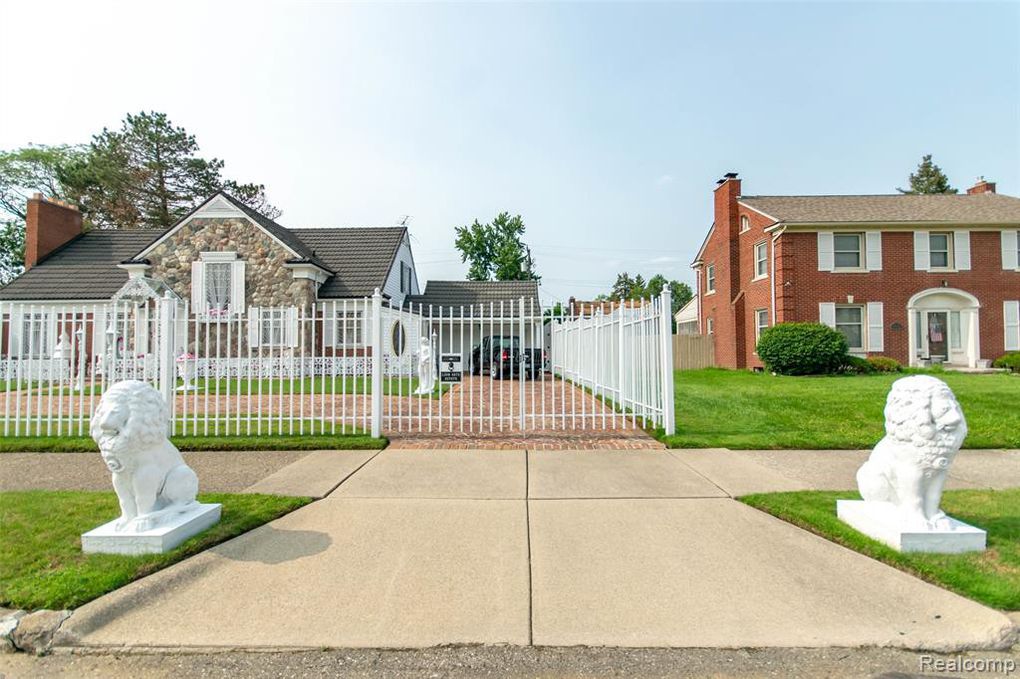 Savvy buyers can purchase this beautiful property for just $249,500 USD or around $370,000 AU. Bargain!
We're sure these images do not do this immaculately presented property justice and that it is infinitely more beautiful in real life. We hope the vendors receive an equally attractive offer within the week.
You can see the full listing with plenty more images here.
Source: Realtor.com