Two Girls Mistake Costco Employee For Moana Character And It's Adorable!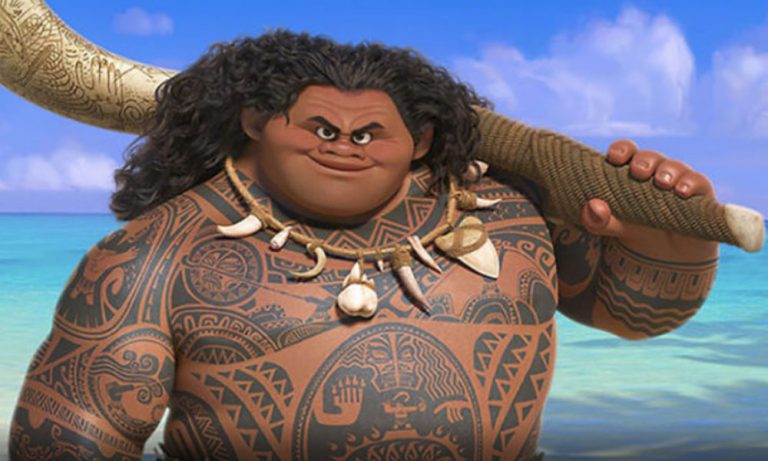 Two Girls Mistake Costco Employee For Moana Character And It's Adorable!
When you're obsessed with a tv show or movie, you sometimes see the characters in everyday life. Just last week I thought I saw Manu Fieldel at my local Coles and fumbled for my phone to take a picture before I realised that he was wearing a Westpac shirt and worked for the nearby bank. But I could have sworn it was Manu, beard and all!
Two little girls had that same experience recently when they accompanied their mum to their local supermarket where they met a cashier who resembled Maui — the beloved character from the Disney movie Moana.
Ryley, 8, and 5-year-old Rylyn, of Oahu, Hawaii, headed to the store with their mother, Rella Rivera, and pointed out the cashier. Soon, the girls began jumping up and down excitedly as they declared, "That's Maui!"
Their mother shared the video on Youtube captioning it: "Each time my daughters come to Costco, they search for the "real life" demi-god, Maui.
"Will, featured in this video also does character appearances as Maui for parties and previously at Aulani Disney resort. Thank you, Will, for bringing a smile to our daughter's faces at each visit!"
In the clip, the cashier, William Va'ana, played along, inviting the girls to stand by him and yell, "Chee-hoo!"— the character's signature catchphrase.
"It brought so much joy to my face to see how excited the girls were. Before I could get my phone out to video, he had already let out a loud 'Chee-hoo.' And the girls lit up even more," Rella told People.
"Every time he sees my daughters, he yells out to them with a 'Chee-hoo!' and they love it," she says.
"He's so awesome for doing that. There were pictures posted in the comments of other kids who have pointed him out in Costco and he was nice enough to take pictures with them as well."
Good onya, Will! What a cool guy!
Source: Youtube/Rella on the radio and Disney